Cambodia is a great place to live and work. We work with some excellent international schools in Cambodia, and are happy to help talented teachers to find work there.
Key details
Population: 14,071,010
Capital: Phnom Penh
Currency: Cambodian riel
Number of international schools: 31
Number of IB schools: 4
Cost of Living
Safety
Related Jobs
Living in Cambodia
Cambodia is an interesting and rewarding place to live and work. The cost of living is low and expats usually earn more than local people, which means your salary should go a long way. Accommodation is relatively inexpensive. Cambodia has a troubled past and underdeveloped infrastructure, however things are improving and most Western conveniences are available in the main cities Phnom Penh and Siem Reap. Basic English is widely spoken in these cities, and both have a lively expat community. Cambodia has a year-round hot climate with a rainy season from around May to September.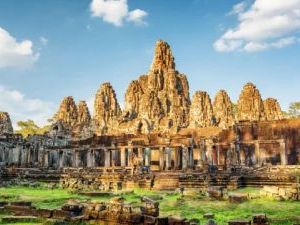 Visas and Medical
Expats working in Cambodia need the 'Ordinary' type visa which can be bought on arrival at Siem Reap or Phnom Penh airports. Healthcare in Cambodia is of a variable standard and it's advisable for expats to have a health insurance policy that covers emergency evacuation. Many international schools offer health insurance as part of their package.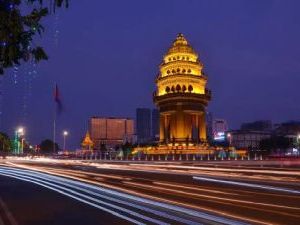 Top schools in Cambodia*
Click the schools below to read about some of the best schools in Cambodia. If your school isn't listed, click here to request a profile page.
* ordered by profile completion percentage and number of jobs
Join our community of teachers and get access to hundreds of teaching opportunities in some of the best schools and most exciting countries around the world. Simply add your details here.
If you would like your school to be listed on this page you can request a free profile page here.