At Teacher Horizons we have helped many candidates to successfully get great international school jobs. Here are some of their stories.
Nicola's story
We helped Nicola find a great job in Hanoi.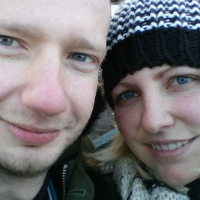 "I stumbled across the Teacher Horizons website in December 2014, and I am glad that I did! I initially spoke with Alexis on Skype who is very friendly and personable; I was instantly at ease. It was great to actually "meet" Alexis face to face. I felt that he genuinely tried to get to know me and what I was looking for in my next teaching position, and recommended schools accordingly, rather than just pushing schools at me that may not have been right for me.
Alexis did everything he could have possibly done to help me prepare for my interview at Hanoi International School, and the support did not stop once I was offered the job! Alexis then put me in touch with Alex who had visited the school I would be joining. I spoke with Alex about the school and Hanoi as a place. Alex gave me as much information as he could and was chatty and friendly.
I really do feel that Alexis, Alex and all of the staff at Teacher Horizons go above and beyond what you would normally get from a recruitment agency, and that they do it in a way that does not make you feel like you are putting them out. I am very excited about starting my new job in Hanoi, I can not wait! I would not hesitate to recommend Teacher Horizons to any one of my friends or colleagues, and would definitely go back to them myself."
Zohreh's story
We helped Zohreh to find a great job in China.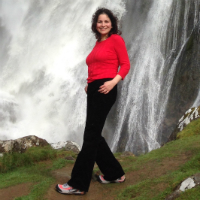 "If I want to put my experience with TH in two words, I would say 'simple' but 'smart'.
Simple, because the process cannot be more straightforward. The process is as simple as uploading a CV, a general teaching philosophy and a few more necessary documents. Teacher Horizons then put applicants in touch with different schools without having to repeat writing applications and covering letters.
Smart, because the application process is detailed, efficient and comprehensive. For example, not only are they taking into account the requirements of schools, but also they carefully consider applicants' preferences in terms of money saving, schools' facilities, accommodation and the education systems. Many of schools are visited by Teacher Horizons' team, so it gives the applicants a peace of mind as the information is correct and up to date. Overall, I absolutely recommend Teacher Horizons to any teacher who wants to take further adventure by teaching abroad."
Kelby's story
We helped Kelby transition from Abu Dhabi to China.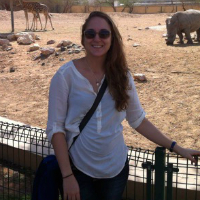 "It was my fourth and what my husband and I had decided was our last year teaching in Abu Dhabi. We decided we wanted to go somewhere rich in culture and good food. Therefore, while proactively searching for a new position I discovered Teacher Horizons. After reading a bit about the company and seeing a few of the posted jobs, I decided to apply.
The process was easy, painless, and very thorough. Not long after I completed my online profile, I applied to a job in Yantai, China. Alex contacted me a few days after to set up a Skype meeting. The meeting was relaxed and an excellent way to ask some questions about the potential job without the stress of a formal interview. A few days later, my name was put forward for the job along with a couple other candidates. A week later I was having a formal Skype interview with the principal of the school I had applied to and a couple days after that I was offered the job. The whole process was amazingly comfortable and straightforward and I always knew what the next step was. Teacher Horizons would be my first choice if looking for a recruitment site that has both an extremely personal touch and a professional feel."
Rebecca's story
We helped Rebecca find a great job in The Hague, Netherlands
"Teacher Horizons was suggested to me by a friend as I was looking for my next opportunity abroad. After leaving my last post in the Cayman Islands I was travelling with the intention of heading back to recruitment fairs in the UK in January. Alexis contacted me in mid-December with a post at the International School of The Hague. I was impressed by his knowledge of the school and after doing some research of my own and talking to Alexis over Skype was excited by this new opportunity. After having a Skype interview with the Head Teacher and being offered the job Alexis was very helpful and in regular contact during the process. Just over two weeks later I started at ISH! I would definitely recommend Teacher Horizons to other teachers looking for exciting positions overseas!"
Peter's story
We helped Peter find a job at an excellent international school in Egypt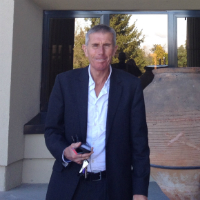 "When I resigned recently from my current post at a Turkish School I was faced with the usual nerve-wracking hiatus between leaving one safe job and securing that all important interview for the next. I needn't have worried. One brief email to Alex Reynolds at Teacher Horizons and my details were winging their way to half a dozen possible employers. Then everything happened in a rush. Within twenty four hours I found myself in a Skype interview with the Headteacher of an excellent international school in Cairo. It seemed to go quite well and Alex was soon back to me with tactful and constructive feedback. A second interview a couple of days later and I was offered the job. Everything sorted out within a week. Throughout the process Alex was there as an intermediary and friend, offering advice and encouragement. I felt he was taking a sincere interest in me personally; and he seemed as delighted as I was by the outcome. I cannot praise Alex and Teacher Horizons more highly for their warmth and professionalism."
Andy's story
Andy is heading out to a great school in Pudong, China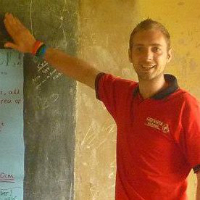 "Teacher Horizons was the best agency of a number of high-profile ones I signed up to locate some of the most impressive international schools. They go beyond 'idiot test' screening interviews to really understand their clients and match them to appropriate schools. They were supportive of my very specific choices throughout and never pressured me to either go for a job, or take it once I received an offer. They did, however, give me lots of information to help me understand the school and the context that I was preparing to transition to and this helped me to make a choice I was really happy with."
Dan's story
Dan is off to teach in a great school in Portugal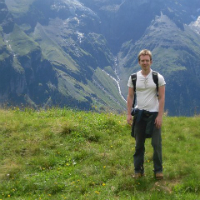 "Having taught in a London academy for four years, I was excited at the opportunity to broaden my repertoire by teaching abroad. A friend of mine – who also received a position through Teacher Horizons – recommended the company and, after stating my specifications, I was quickly contacted by Alex; who I found to be extremely friendly, informative and supportive throughout. I was impressed by both the number of positions available on the website and the bespoke nature of the communication: only ever receiving emails which met my requirements. Largely because of Alex's support, I was fortunate enough to receive an offer from the very first job I applied for, and am now looking forward to teaching in one of the best schools in Portugal! I would, and indeed already have recommended Teacher Horizons to a number of friends and colleagues; it is, in my experience, the most user-friendly company of its kind."
Charlotte's story
Charlotte is heading out to teach in Prague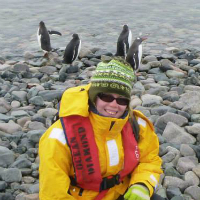 "I joined Teacher Horizons after a friend recommended it. I found the profile set up to be quick and easy, plus it covers all the main points of teaching abroad. The jobs advertised are very good and the staff seem very knowledgeable about the schools and countries they are recruiting for. John and Alexis have both been very helpful and encouraging. They were quick to speak to me and let me know of available positions. Having a completed profile made the recruitment process a lot easier as the Head didn't have to wait for references or anything; I was offered the job on the same day as interview! I am excited to move to Prague and start my new job."
April's story
April is heading to a great school in Chengdu, China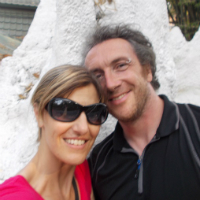 "Tineke, John and Alex were all so responsive and efficient in helping me secure the best position for me. I am travelling with a partner and need to consider the visa complications for him as well. They took an extensive time learning our needs and desires and gave the best advice, contacted people for us and really made the process so easy and enjoyable. I am so grateful to have found Teacher Horizons and recommend them to anyone looking to make a big move. You will get honest direct information about the school from staff who have travelled there themselves and worked closely with the schools knowing their goals and current situations. Excellent!"
Nicole's story
Nicole is heading off to an exciting new job in Kurdistan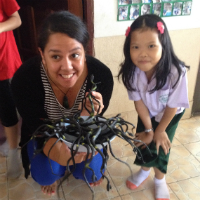 "I spent the last two years teaching at a wonderful school in Laos, and I decided at the end of my contract that I wanted to develop my teaching practice in another part of the world. I had been actively looking for a job for a few weeks when I came across the Teacher Horizons website. Setting up my profile was easy and I was contacted by John very quickly. It was great discussing my teaching experiences with him, and sharing my ideas for where I wanted to go next. From this conversation, John was able to suggest a few schools he thought might be suitable for me and I got the chance to speak with the directors of the two schools I was interested in. This has led to my next teaching placement in Kurdistan. This is going to be a whole new experience and a whole new adventure that I'm really looking forward to. Throughout the whole process I have been really impressed with how quickly I was able to secure interviews and job offers, and especially happy with the ongoing communication with John who has been really helpful every step of the way."
Pia's story
Pia is heading off to a great new job in Portugal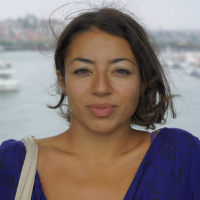 "I would not be preparing to head off to teach in Portugal had it not been for Teacher Horizons and all of their help. I was amazed by how quickly the process was – within two weeks of contacting Alex I had had two Skype interviews and been offered the job. Having worked at the school himself, Alex was able to give me a really good impression of what it was like and answer all my questions, which really helped my decision making. Throughout the whole process he was incredibly supportive; offering me career and interview advice and checking how each stage had gone, without putting any pressure on me to accept the job unless I felt it was the right fit. I am very grateful to Teacher Horizons and look forward to working with them again as I embark on my international teaching career."
Aaron's story
Aaron is heading to BTEC in Baku, Azerbaijan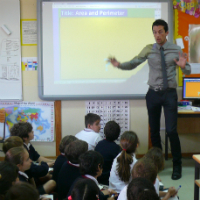 "I had been sending CVs for a long time until I had the chance to meet Mr. Regan. We had a chat by Skype. John is really kind and friendly. I talked about myself and my experience as a teacher. I am a NQT so it seemed a difficult task. John recommended me to update my profile and suggested me some possible destinations. After a few weeks, John referred me to BTEC. I had an interview with the headmaster and… I got the position!"
I am very thankful to John Regan and Teacher Horizons. I am looking forward to starting my new experience in Baku"
Tim's story
Tim Hancock is an English teacher who we helped place at African Leadership Academy in South Africa. He is now Head of English at the British School in Baku, Azerbaijan.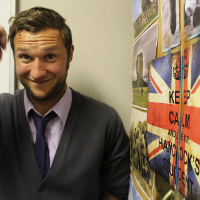 "Alex has been fantastic throughout the entire process. He is warm, amiable and very thorough. The great thing about Teacher Horizons is that they don't just work hard to place you in a school and then forget about you; throughout my time at African Leadership Academy, Alex checked in on how I was getting on, and when the time came to move on, he was fantastic at suggesting new roles. I like the fact that I received honest answers from Alex (such as, "I just don't think that school is for you. I mean, do some research yourself, but I think you'll get restless there really quickly.") rather than the hard sell that can so often be the case. I have had a great experience with Teacher Horizons. Thank you Alex."
Jeet's story
Jeet is heading to a fantastic school in Istanbul
"I was first directed to the Teacher Horizons website by a colleague who knew I was looking for positions, recommending them to be a very friendly and enthusiastic one. The first thing that struck me when I joined Teacher Horizons was the feeling of being welcomed into a family. The details were super easy to fill in and upload. The webpage was easy to navigate, and I felt confident! Alex came across as someone who cares, and I felt that I am not simply a number, a name for him. When I was preparing to leave my previous school, I felt nervous. However, Alex and his words were major confidence boosters. He was as eager and keen to find me a good position as I was in finding one. He often wrote to me saying, "Don't worry, we will find a great position for you", and that by itself kept my spirits up. By providing me with constant updates and news about positions opening up, I was assured that something was just around the corner, and it was only a matter of time! I have accepted a position in a fantastic school in Istanbul, Turkey. I am super thankful to Teacher Horizons, and will surely be seeking their help in the future if I decide to broaden my professional experience in another part of the world.
Personally, I would recommend Teacher Horizons any day over the rather cold and impersonal agencies to which you pay a fortune only to find yourself rudderless in a vast sea."
Katya's story
Katya is off to a great school in Cairo, Egypt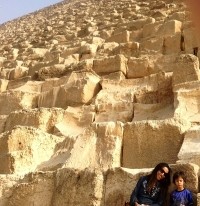 "I had joined other teacher recruitment websites before but what was different about Teacher Horizons was that you had to create an online profile that was thorough, although, thankfully, not time-consuming. Once that was done, you are able to access the relevant vacancies and apply online. It really is a click of a button. The added bonus is that schools can access your profile directly and contact you. I found the process to be very simple, and very positive.
As soon as I activated my profile I immediately found a position that looked promising, and I contacted John. I will forever be grateful for John's professionalism and the speed with which he processed my application. He was extremely prompt and was available to discuss all the different options with me and answer all my questions. Quite simply, without Teacher Horizons I wouldn't have known about the teaching position that I applied for and eventually accepted. Teacher Horizons provides a list of the positions, the schools, and information on the schools. It is an invaluable website for both schools and teachers. Thank you John, and the whole team."
Martha's story
Martha is off to Istanbul to teach at the Koc school – one of the best schools in Turkey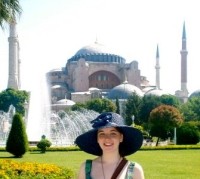 "I have been teaching in London for four years and, although I was keen to work abroad and experience a new culture and curriculum, I was unsure of exactly what the process of applying would entail. Shortly after filling in my profile on Teacher Horizons I was contacted by Alex and we arranged a Skype interview in which he explained the process to me and put me at ease.
I immediately felt confident that I was speaking to someone who was friendly and knowledgeable. Crucially, I also felt that Teacher Horizons would only be suggesting positions to me which were suitable and in top quality schools, that they had visited themselves and knew well. Throughout the interview process with my school, Alex offered me advice which made me feel confident and supported. Thanks to Teacher Horizons I am now thrilled to be setting off to Istanbul in August, to a school, city and country I know I am going to love."
Shawn's story
Shawn and his family are off to teach at Ecole Mondiale – a top international school in Mumbai, India!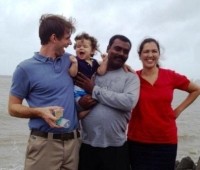 "My wife and I have always had a passion for educating and traveling. Following the birth of our first child we were both excited and apprehensive to move our small family overseas. As my experience in the IB was limited I did not believe I would secure a position in a suitable location. However, my consultant at Teacher Horizons encouraged me to apply for several positions and I was offered interviews at all three. I secured a position in Mumbai, India and life will never be the same.
We have been in awe since our arrival. The people in India are beautiful and the school is offering professional development and experiences I could have never hoped to receive if we remained in Australia. Every day is a new adventure. My family is secure, happy and never bored. There are certainly no shortage of baby sitters in India, they love children! I really appreciate the guidance and support offered by Alex and his colleagues. It's an amazing adventure."
Freddie's story
Freddie is off to teach at English at St Julian's International School in Lisbon, Portugal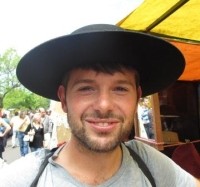 "Both Alex and Alexis went above and beyond to ensure that I had the best possible advice when choosing a school to teach in abroad. They were on hand to answer my many and frequent questions and concerns and were able to draw on their own experiences of teaching in an international setting and in visiting the schools which held my interest. Teacher Horizons really offers a personalised service that is unchallenged in educational recruitment."
Chris and Penny's story
Chris and Penny are a young teaching couple moving from rural Australia to teach in Istanbul, Turkey!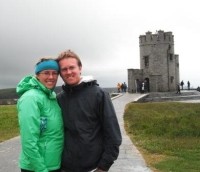 "We had been teaching in a small rural town in New South Wales for a few years and were looking for a new challenge and professional experience. Penny has experience teaching in Argentina, but we are both new to international schools. We heard about Teacher Horizons from some mates and we were impressed by the ease of filling in our profile and references. There were plenty of great positions and information about the schools available too. It was fantastic being sent frequent emails whenever new positions arose.
We were both assigned a recruiter who specialised in our subject area. John Regan sent Penny personalised emails regarding suitable positions he was willing to recommend her for and was not put out if she ever knocked any back. Alex Reynolds was also willing to offer support and make enquiries about particular opportunities on our behalf. Alexis Toye was very accommodating and readily accessible via email and Skype. The fact that Alexis had visited the schools was crucial in Chris getting interviews for Mathematics positions within months. He was even happy to assist us with other opportunities we considered and genuinely wanted to help us without any pressure.
We are really excited about moving to a new international school soon and have Teacher Horizons and especially Alexis to thank for the opportunity. We would definitely use Teacher Horizons again and can highly recommend them to anyone."
Amanda and Matt's story
Amanda and Matt are off to teach in Hong Kong with the English Schools Foundation!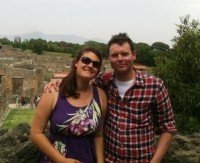 "Matt and I met while living and working in Rome so had already made the jump to teaching abroad but were looking for the next adventure; all we knew was we wanted somewhere in Europe, the Far East or South America! As a teaching couple we needed to find jobs that suited both our needs in terms of our careers, that were in the same city, but not necessarily the same school.
I signed up to Teacher Horizons looking for an alternative to the international job fairs which often had plenty of jobs for us individually but not together. Very shortly after signing up I had a Skype interview with Alexis which was very informal and I really felt that he listened to my needs. He was quickly in touch with lots of opportunities and I am delighted that Matt and I will both be joining ESF in Hong Kong in August. It was great to get his insider knowledge of the school and know that we'd be going somewhere with a great reputation. I have already recommended Teacher Horizons to many colleagues as you get a very personalised, friendly service with a whole world of opportunities!"
Candice's story
Candice is a New Zealand trained teacher who's leaving London to go to Mexico!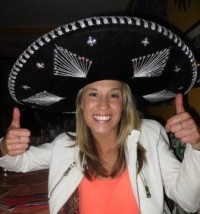 "I heard about Teacher Horizons through two very good friends. After signing up on the website, I was contacted by John Regan who was a fantastic help! He supported me in getting my profile up and running and contacted me throughout my set-up process. After having a conversation on the phone with him, I felt like he knew exactly what type of job and school I was looking for.
After my profile was set up, it only took a couple of days and John sent me through two options of different school profiles for me to take a look at. After showing my interest in a school in Mexico City, John sent my CV and contact details to the school and a few days later I had an email saying I was short listed for an interview! 🙂 Knowing that this was my first international school that I had applied for with Teacher Horizons, John called me before the interview and wished me luck and gave me some great advice on how to successfully get through the interview process! Two days later, the job offer come through and now I am about to embark on yet another big adventure in my life in August! 🙂 I am extremely thankful and super excited to start my next chapter in a complete new surrounding and would like to say a huge thank you once again to John for all his support! Teacher Horizons made the process very easy and I would happily recommend them to anyone who would like the chance to teach abroad. Thank you so much again, Teacher Horizons!"
Bonnie's story
Bonnie is off to teach in China in September with her 12 year old daughter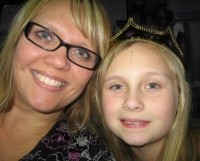 "I contacted Teacher Horizons about an Early Years position in China and John Regan quickly referred me to Eldon Pascoe, who is in charge of Early Years placements.
I can't say enough nice things about Eldon. What a warm, friendly, helpful person! Eldon was always quick to answer my emails, and after a Skype interview he immediately passed my information onto the school I wanted to apply for. Within two weeks of my first email exchange with Eldon I had a Skype interview with the school in China and have been offered my first contract with an international school. I am thrilled! My 12-year-old daughter and I will be leaving in less than two months.
I am very impressed with the personal attention I received with Teacher Horizons. I highly recommend them to any teacher looking for a position with an international school."
Lisa's story
Lisa is currently teaching in Malaysia but is soon off to begin a new adventure in Mexico!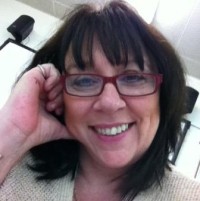 "I came across Teacher Horizons purely by chance. I searched and clicked on several websites until I decided that I liked the look of Teacher Horizons. It was a good choice! John Regan was in touch with me within hours and the next day Alex Reynolds, who looks after English posts, emailed me. Following that initial contact, we had a very relaxed and informal chat on Skype and Alex encouraged me to complete my profile and apply for any jobs I liked the look of. I also had a Skype chat with Eldon, who is in charge of SEN posts, and found that he too was informed, affable and really helpful.
I had my name registered with other International School websites and whilst I have had emails from them, they really lacked the personal touch. For me, this is what has made all the difference. With Teacher Horizons, my emails have been answered promptly and all my questions responded to. I have felt valued. There has been a personal connection from start to finish. I have now signed a contract to work at the American school in Durango, Mexico and I couldn't be happier!"
Ayrse's story
Ayrse is an experienced IB Chemistry teacher from Turkey who's off to teach in Egypt!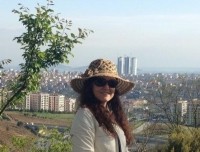 "I had registered with Teacher Horizons a while ago but didn't fill in many of my details on the website. After completing my profile very recently Alexis asked to make a Skype interview to discuss the possible positions and my preferences. That was my first Skype interview so I had no idea what to expect, but he was so nice and a great guide providing all the necessary information about the schools and the positions. I didn't feel like I was being interviewed, instead I felt like discussing the possibilities with a friend or a colleague. The next morning I got his email forwarding my profile to my top priority school.
The school contacted me that day and I was offered that position in two days. Now, I am getting ready for my first international experience with no worries or what ifs since I was guided and monitored at all times by Teacher Horizons. It was so fast and exciting and I am so grateful to Alexis and Teacher Horizons who I believe do their job very professionally but in a friendly manner. I recommend anyone who is ready to make a change and explore other countries to use Teacher Horizons' services and sit back and wait for the process to be run by this professional team."
Nikki and Adam's story
Nikki and Adam are leaving their school in London this year to take up exciting new IB positions in Portugal. Here Nikki shares her feedback…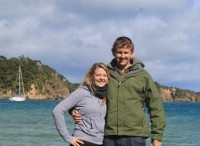 "Adam and I have taught in inner London for the past few years and were looking for a new adventure and a change for the next academic year. I kept an eye on all of the vacancies on Teacher Horizons waiting for two suitable roles to come up. I had worked with Teacher Horizons in the past and so when the right opportunities came up I contacted Alexis about putting us forward for the roles. We'd applied for several other jobs online and had interviews but hadn't quite found the right match which is so important. Alexis was wonderful in supporting us in arranging interviews and even a visit to the school.
After we were offered the roles Alex and Alexis continued to support us – spending time chatting things through on Skype and really helping us to evaluate our all of options.
Overall the process has been so personal and we've felt completely supported the whole way. No-one else has worked on behalf of us to put us forward for opportunities and to ensure both the school and teachers are completely happy. We can't recommend Teacher Horizons highly enough to other teachers in search of new job opportunities.
We're both very excited about the move in August – thank you Teacher Horizons!"
Nick's story
Nick is currently teaching at The British School in Caracas in Venezuela and recently secured a job in Bangkok through Teacher Horizons.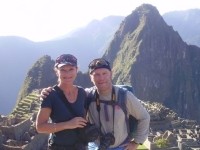 "I had begun the long tedious process of scouring TES and other websites, sending applications and awaiting responses (which often never materialised) when a colleague suggested Teacher Horizons. After investigating their website I registered with them. I received a prompt email back from John Regan setting up a Skype interview. The interview was very friendly but professional; I felt reassured that someone actually was going to help me in my job search.
John immediately pointed me in the direction of a job in Bangkok that I was happy to apply for. An email from the Headmaster arrived shortly afterwards, we conducted a Skype interview two days later and I was offered the post the following day. After 20+ different applications, none of which proved suitable either for the schools or for me, I really appreciated the prompt assistance I received from Teacher Horizons and their accuracy in matching a vacancy with an applicant.
I thoroughly recommend Teacher Horizons and I'm sure John and his team can help almost anybody to become employed (or re-employed) on the international scene."
Tamsin's story
Tamsin recently accepted an offer at a fantastic school in Sri Lanka starting Aug 2013.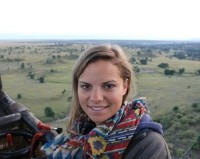 "I had applied for a few jobs online and I had secured a few interviews before I came across Teacher Horizons but they weren't in the exact location I wanted. I have always wanted to work and live in Sri Lanka and I spotted a position for Head of Geography at the British School Colombo on the Teacher Horizons website! I got in touch with Alex straight away to let him know that I would really like to teach in Sri Lanka and I filled out my profile online. He got in touch with me straight away and explained and offered support for the application process. Alex then got in touch on Skype and answered all of my questions about the school. Once I had been shortlisted for an interview he also put me in touch with another British teacher at the school so I could ask her any questions I had, this was extremely helpful to not only prepare for the interview but to also get a feel for the school and country to see if I would be suited to live and work there. I have now been offered the position in Sri Lanka and I can't wait for this amazing opportunity. I am extremely grateful to Alex and his team for being so helpful. You have made applying for teaching jobs abroad a much more enjoyable experience. Thanks!
Tim's story
Tim recently sent us this email about his first two months in South Africa at the African Leadership Academy.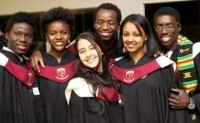 "I love working at ALA. We currently have students from thirty-five different African countries, who are all truly inspirational and wonderfully diligent and dynamic. The combination of small class sizes and low teaching hours allow teachers to build powerful relationships and create rewarding lessons. It is an honour to be part of such an ambitious and exciting movement. If you're passionate about Africa and helping to develop the next generation of African leaders, then this is the job for you. The weather is pretty good too!"
Morgane's story
Morgane has worked and lived in France, the UK, Rwanda, Tanzania and Egypt and is married with two children.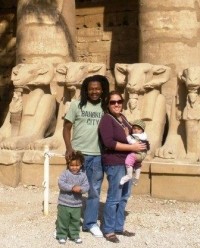 "I have been very impressed by Teacher Horizons. I heard about it on a Teachers' forum so went to the website and filled out the teacher info. Alex was then in touch with positions that could interest me. I had previously signed up with other agencies but this was the first time I got real personalised support and not just random updates.
One position that came up was in an excellent school in Egypt and since I wasn't happy in my school, I thought I would give it a go. Alex organised a chat on Skype and recommended me to the school. I had an interview the next day and the rest is History! It all went very quickly and the position I was offered was amazing, in one of the best international schools in Cairo with an excellent package. I received the good news on the evening of the 24th of December and it was the best Christmas present ever! Alex was very helpful and professional throughout the process and I really am grateful for his advice as my situation was a little tricky.
I have recommended Teacher Horizons to my friends and would highly recommend it to any teacher looking at working overseas. It can be a bit of a jungle out there and I trust their judgement completely. They are not just placing teachers, they really are matching schools to teachers and vice-versa and that makes a massive difference!
I really am thankful to Teacher Horizons for the difference it made in our lives and will use their services again (but not for at least the next couple of years!)"
Dianne's story
Dianne has just moved from China to teach in the Middle East.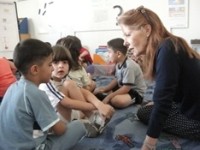 "I was coming to the end of my two year contract at a Chinese Primary Year Programme school when I needed to make a decision – whether to renew with the same school, move to another International school in the same city that had offered me a position or move countries and seek further experience and adventure.
I looked online and discovered Teacher Horizons, a new recruiting service that support teachers. After reading the selection of jobs and researching the schools they were advertising, I contacted the Teacher Horizons by filling in my details online. This in itself was a simple exercise but thorough in detail. Within weeks of publishing my profile I had both Alexis and Alex contact me, plus received online interest from a University in Turkey. The Skype conversations with personal interaction I appreciated the most. It meant a lot just to discuss the options available to me and I felt valued when given choices. I had someone to talk to about the position (positive and negative), the country I was hoping to move to and their interactions with the administration of the school. So for me I would say 'personal service' defines Teacher Horizons."
Anna's story
Anna King is currently working at an international school in Cairo, Egypt.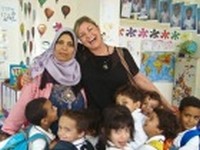 "On a friend's recommendation I looked up Teacher Horizons and realised I'd found exactly what I was looking for! All I had to do was fill one application to reach thousands of schools world wide then sit back and let the job come to me. I could access the schools and read details that are never available on other sites. Each school fills a detailed profile including salary, potential savings, airfares, the surrounding area, accommodation, health care, curriculum, culture, city information, leisure activities- even the average cost of a restaurant meal for two!
Immediately I started filling my application, I was contacted by the team. I can honestly say that being with Teacher Horizons has been like having your enthusiastic best friends searching for your next move, determined to get you the best and making you feel like you're the best thing since sliced bread! I haven't had to lift a finger. I've received regular updates, friendly advice and never once felt like a statistic. When I turned down a good job offer because it didn't 'seem like me' there was no pressure, just friendly agreement and a search for something more suited to my needs.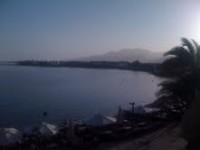 One month after joining, Alex sent me details of a job he thought I might be interested in with an excellent package in Erbil, Northern Iraq. The school was interested in my profile with a view to interview. Ordinarily I'd have passed straight away but because such thorough details were available my husband and I could see the area was incredibly safe, (safer than Egypt according to the British Embassy and we haven't had a spot of trouble here even with the revolution!), and the school was exactly what we wanted. John from TH personally contacted the Head of the school and was a major factor in my successful application with his professional recommendation. I am incredibly grateful to Teacher Horizons for giving me the opportunity to job hunt in the easiest and most secure way possible. I feel like I have friends in the world who will always be there for my career and who will take an interest in ME not just their figures. This time, I know where I'm going; I know the package, the area, the school and the job I'm going to.
My advice for any professional wanting to teach abroad; get on Teacher Horizons and let the world come to you."
Katie's story
Katie Wellbrook is a newly qualified teacher currently teaching English at a challenging school in Barnsley, UK as part of the Teach First programme. In August she is moving to Al Sahwa School, in Muscat, Oman.
"I was first introduced to Teacher Horizons at the Teach First conference and was amazed at how well it ticked all the boxes. I knew I wanted to teach abroad but was worrying about the quality of some of the already existing schemes and was also struggling to find the time that searching for a new job inevitably needed. Teacher Horizons were very friendly and helpful and the sign up process was impressively simple. Having spent many hours trawling through websites and applications, Teacher Horizons made the process very easy. They also helped me to consider completely different opportunities.
Only a few weeks after completing my profile, I was offered an interview with a school in Oman. The Middle East was not at all my first choice of places to teach but after numerous phone calls and some extra information that Teacher Horizons provided I decided to give it a go. The interview went very well and Teacher Horizons kept in touch with support and advice through the whole process. I accepted the job and am incredibly excited to be starting at Al Sahwa School in August. Having seen the breadth of schemes and courses available to teachers interested in teaching abroad, I think Teacher Horizons is great. They have made a potentially very stressful and complicated process very simple and I am confident in the quality of the schools they are linked with.
Whether you want to experience a new culture, excel in your career or just fancy a change of scene Teacher Horizons seems to have something for everyone; I would definitely recommend it to anyone looking for a bit of an adventure."
Helen's story
Helen Mullen is a Primary school teacher who has worked in Patagonia, Argentina, in the past. She is currently working at a Primary school London but is also moving to Kurdistan in August.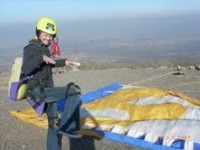 "Although I thoroughly enjoy my job and love teaching children in their early years of life, I also crave new challenges in a more creative and flexible learning environment outside the UK. In January I started to search online for international teaching jobs and came across the Teacher Horizons website. It is really easy to sign up and create a profile; it also has the added bonus of being free so there is nothing to lose. I was just keeping an eye on all the teaching jobs that were on offer when I received an email from one of the Teacher Horizons team informing me of a new opportunity in the Middle East – the email was entitled 'Something a little different' and was regarding an international school in Kurdistan, Iraq. The email really caught my attention and I contacted the Teacher Horizons team asking for more information.
The school had a wonderful reputation and was offering a very generous package. I received a personal call from the Teacher Horizons team giving me an opportunity to talk about any concerns I may have and help me come to an informed decision. After this call Teacher Horizons set up an interview with the head teacher of the school and things progressed from there. Throughout this process Teacher Horizons maintained constant communication to offer support and make sure all parties were updated. When I accepted the job they arranged a phone call with me to wish me luck and offer me some advice. I am very happy with the service they have provided enabling me to embark upon this wonderful adventure that will begin in August! Thanks Teacher Horizons."