Students are under more stress than ever before. An American Psychology Association survey undertaken in 2018 reported that teens had worse mental health and higher levels of anxiety and depression than prior years and other ages. Enter now a global pandemic plus the added fear of returning to academia after being stuck at home for a long time. Everyone is going through a tough time and wellbeing is likely to take a big hit. Students might feel anxious, have a lower attention span, or show different behaviour in general. How can we best support our students in international schools? How can we ensure their wellbeing and emotional health remains intact?
What is student wellbeing and why is it important for students?
The Student Wellbeing Literature Review states student wellbeing as: " a sustainable state of positive mood and attitude, resilience, and satisfaction with self, relationships and experiences at school". Many international schools have now adopted wellness initiatives into their curriculum as it becomes more recognised that academic achievement is directly affected by mental and emotional wellbeing. There's a shift from achievement and success being at the forefront of student development to a recognition of the importance of confidence, happiness and health: "In short, people value well-being. Student well-being, defined as students' overall development and quality of life, is increasingly integrated into education policy."
In the past, mental and emotional health was only really addressed in response to a problem. In recent years, there has been a move towards a more positive approach to wellness, taking into account both physical, mental and emotional states. An article in Whonke.com shared that where wellbeing was previously based on a system where we were "constantly waiting for people to become ill and trying to address their needs" now there is much more consensus around the promotion of sustained wellness.
Haileybury Astana School kindergarten promotes mental health awareness & student wellbeing.
Wellbeing, technology & blended learning.
One of the challenges and accusations around poor student wellbeing is to do with technology and social media use. Teacher Magazine found that the time spent on digital technology negatively impacts student wellbeing. Some schools are implementing blended learning approaches in the new school year. Blended learning combines face-to-face and online teaching and learning methods. Since the pandemic, combining different learning methods both online and offline is a way for teachers to manage distance learning while still considering what enables maximum learning.
With a large part of blended learning using digital technology, how can we ensure that the blended learning approach doesn't impact their emotional health negatively? Holistic approaches beyond academic achievement is a possible direction. A great example of wellbeing being integrated into digital learning is Nord Anglia International School in Hong Kong. Naima Charlier from the school puts it well: "a blended approach ensures that the maximum learning is achieved through the delivery of a holistic education…this means the whole child is nurtured and education goes beyond the traditional model." Blended learning approaches that move away from assessment and consider other learning offline with movement and play are proving a great way to address the negative impact on wellness that our digital overload might have.
3 ways to promote student wellbeing in international schools.
Emotional and mental health is critical under the current pandemic. A deputy head principle spoke to the BBC about students' wellbeing returning to school they stated: "It's been a long time, they need to re-engage with their learning and it's also the issue of mental health." Supporting student wellbeing is necessary whether they are returning to school, continue remote learning, or are embracing a blended learning approach.
Here's some ways you can help to promote student wellbeing in your international school:
Resilience
It's rare to read or learn about wellbeing without hearing about resilience. Resilience is defined as the ability to cope with negative life events and challenges. Some measure resilience in the ability to recover from adverse experiences or to "bounce back" after difficult situations. A shorter bounce back rate is associated with better mental wellbeing. Edutopia says that children who develop resilience are better equipped to learn from failure and adapt to change. So how can we foster resilience in schools? Edutopia found the following five tools useful in building resilience: self-reflection, learning from failure, discussing examples of resilience, and building supportive relationships.
Relationships
As students return to school, building up their relationships with their peers as well as focusing on the teacher-student relationship will help students feel more calm and ease into the new environment. As a teacher offering time to hear how students are feeling will be crucial as the Guide to Wellbeing confirms: "We must build up those relationships again with children and parents then offer to listen time and time again. Relationships are the key to success in September."
Relevance
Being patient with students under the new normal might also look like a repetition of lessons or finding other ways to explain concepts. Try allowing space for distractions and understanding that their attention span might be lower. Having a space to talk about fears and issues around COVID-19 might also remove some of the fragility around it.
Relevance can also refer to purpose. How are students connecting with their purpose right now? What activities support them in getting curious and feeling connected? "As students spend the majority of their lives at school, school must be a place where purpose and relevance are nurtured. By guiding students in the discovery and actualization of unique purpose, we are preparing them to be generative learners able to reflect on their own curiosities and passions in the context of real-world problems and responsibilities."
3 International schools supporting emotional health & well-being.
Here's what the international school community is doing to support students with emotional, mental and physical wellbeing.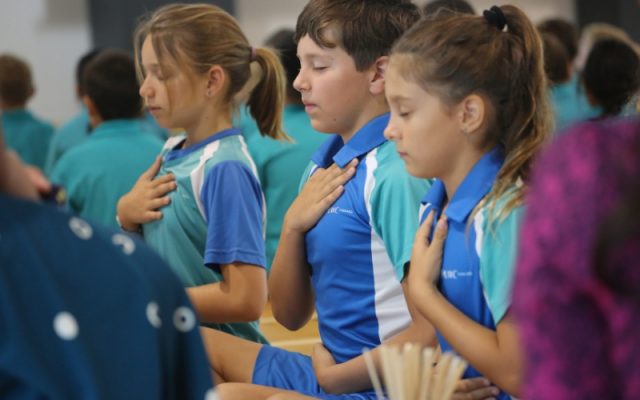 UWC-T has dedicated mindfulness in schools program. They are pioneers of implementing well being into their curriculum. This includes a mindfulness project with a lot of resources available for teachers. (see image below of their resources available to students, parents, and teachers.) UWTC has a Head of Mindfulness, and an entire program where they invite their community to engage in different activities centered around helping them handle big emotions, focus on positively, and teach care for themselves and others.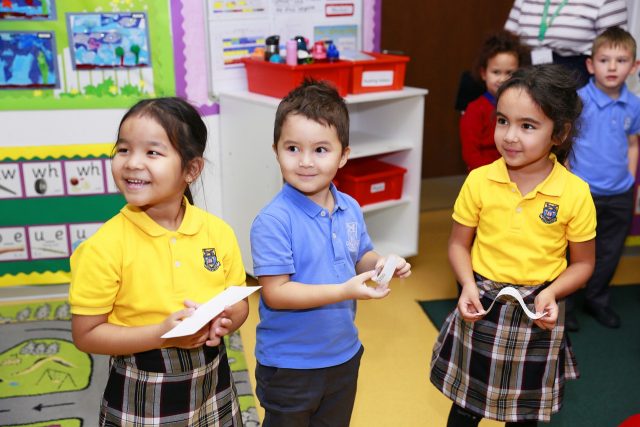 Haileybury Astana School in Kazakhstan implemented a mental health awareness project for a mental health awareness competition last month. Students designed butterflies and the winners get their work displayed in the junious school—"as a reminder of the unique and difficult time we have experienced this term"
The Green School, Bali brings student wellbeing programs across the board. It is a key part of their entire school ethos. The Green School implemented a blended learning approach when the pandemic hit. Their new approach has both in-person learning and distance learning, home-based projects both of which are "wrapped together in student wellbeing programs and initiatives."
A big thank you to our partner schools who continue to support and nourish student wellbeing around the world.
Does your school provide a wellness curriculum for students? We would love to hear from you and feature your experiences in an upcoming post. Share your story with us at editor@teacherhorizons.com
Looking for a new teaching opportunity in a great international school that supports student wellbeing? Start by joining Teacher Horizons for free!