This week we take a trip with Jennifer Harrison to hear how settling into teaching and life in Hong Kong has been for her. Get the low down on island getaways, supportive parents, delicious food and more below…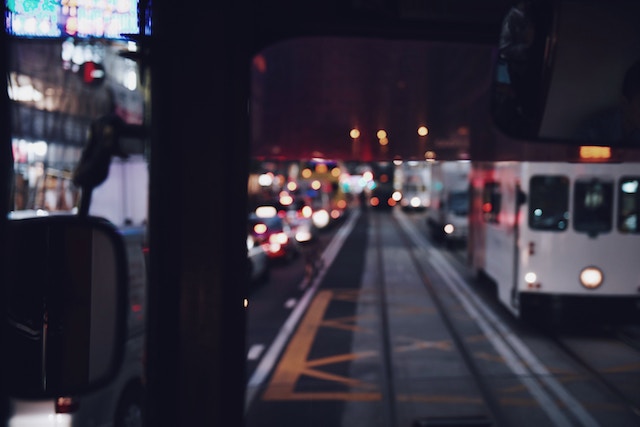 1. Where are you teaching and what's your school like? What made you choose that specific location?
Jennifer: Stamford American School in Hong Kong is part of a huge school group called Cognita, and they are able to provide opportunities all over the world for teachers interested in exploring their other schools. As a newer school in Hong Kong, Stamford built up a team of the friendliest and most supportive staff from the very beginning. Teachers are trained to use all kinds of technology in our teaching, which has been so valuable to me as some of my teaching tools. The school sponsors social events often and staff are able to further build relationships with colleagues.
2. How did you get your job? What was the process like?
Jennifer: I applied online and was contacted immediately to meet with the head of school, Karrie Dietz. The process was efficient and simple.
3. What is the city like? Is there an active expat scene? What do you do in your free time?
Jennifer: Hong Kong is full of things to do and foods to try. It is one of the most international cities where expats comfortably settle into, and most locals are able to communicate in English. Hiking trails are famous in Hong Kong, and there is no shortage of nightlife. My favourite things to do are exploring nearby islands, and going to karaoke and shisha with friends.
4. Which tourist sites or must-visit places are nearby?
Jennifer: Tai O is my favourite place to visit. It's a fishing village where people live in stilt houses right on the water, and there are older traditional stores as well as trendy coffee shops to check out.
5. What is the climate like? Is there any extreme weather? If so, how do you deal with it?
Jennifer: Most of the year is hot and humid. AC is blasting in every shop, and most people sleep with it on throughout the night. The humidity might be something to get used to, depending on where you're coming from. The short spring and fall are the best months, and the few months of winter could get very chilly but never freezing. Central heating is non-existent, so most people buy a small space heater for their apartments, or just wear layers indoor and outdoors.
6. What is the food like? Is international food available? Have you tried any unusual local dishes?
Jennifer: Food is THE BEST and I love the local food as well as the international selections available on every corner. I've tried pigeon and liked it!
7. How is the culture different from your home culture? Have you experienced any culture shock?
Jennifer: The sheer number of people and limited space means you have no personal space when walking on the streets or travelling on public transport. People are efficient, which may come off as rude or too direct. Overall, once you get to understand the culture, people are friendly.
8. What's the cost of living like? Are you able to save money?
Jennifer: Cost of housing is very high, transportation is cheap and efficient, and the cost of food can be high or low depending on where you shop. Overall, I am able to save money.
9. What's the best thing about living and teaching in your chosen city? What have been your highlights so far?
Jennifer: Education is a priority in Hong Kong culture, and parents are very supportive of what you do for their children. They are always eager to volunteer or help out in any way. Parents take education very seriously, and will often listen to teachers' suggestions for their children.
10. Are there any drawbacks? What kind of person would not be suited to this location?
Jennifer: Hong Kong is fast-paced and to some people, it could be hectic if they prefer a slower, more laid back lifestyle.
11. What advice would you give to someone who was thinking of coming to live and work in your current location?
Jennifer: Prepare yourself for small spaces, and try to learn a few words in Cantonese! Also, be open to hanging out in local places with local people to really get the Hong Kong experience. Many expats choose to stick to areas like Central and Wanchai, but there is much more to this vibrant city! Local places like Sham Shui Po or Shau Kei Wan are full of interesting things to discover!
Thank you, Jennifer, for your great insights into an alluring city!
Do you have any comments about life in Hong Kong? Do you want to know more? Please get in touch editor@teacherhorizons.com.