A conversation with International Adviser Maggie Johnstone
Maggie's idea of a good holiday is a road trip across West Africa on public buses packed to the brim with fellow travellers, praying the driver is keeping his eyes on the road. Maggie admits that she hasn't, "lived a normal existence" but she doesn't seem to regret any of the adventures that accompanied her storied career as an international educator.
When I asked why Maggie has such a personable and celebrated reputation around the "office" of Teacher Horizons, she claimed it must be her disposition for unbashful holiday celebrations or unwavering spectacular presence in meetings. Maggie brings this same energy when working with candidates to secure primary teaching positions. The positive reviews speak for themselves:
Maggie helped me find a school which offered a great salary and excellent benefits and supported me throughout the interview process and beyond, answering my many questions.
Maggie's goal as an International Adviser is to help secure the best match between schools and teachers, but she is always encouraging teachers to embark on new adventures. And Maggie is certainly no stranger to new experiences and embracing the unknown.
In 1998 Maggie's bags were packed to head to Eritrea to work with Voluntary Service Overseas, but at the last minute the trip was cancelled when violence broke out over border disputes with Ethiopia. Left in a lurch, a stranger in the VSO office approached Maggie and convinced her to consider Nigeria instead. 20+ years later Maggie is still returning to Nigeria to visit family and friends.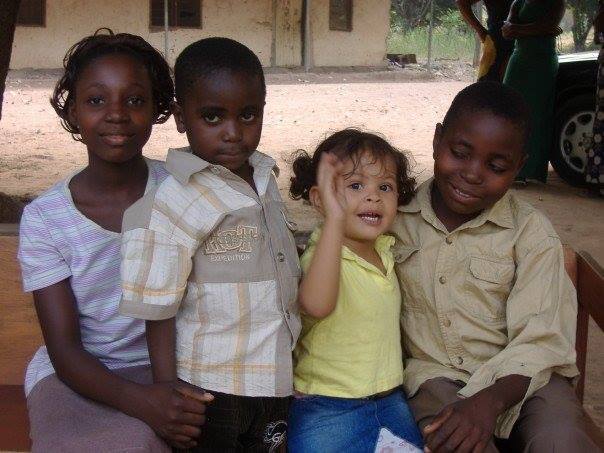 A new "home of peace and tourism"
Maggie served as a Voluntary Teacher Trainer in a village outside the city of Jos, located in the Plateau State, known as the "home of peace and tourism". But the culture shock of arriving in rural Nigeria, coming from the small village of Wedmore in the UK, and living off £20 a month, took some adjusting.
Evidently, Maggie took the change in stride and settled in, assuming the daunting task of working in government offices to train teachers using self-made professional development programs.
These formative experiences shaped how Maggie gets to know the candidates she works with. To determine if people will be successful, "it's important to be upfront with candidates about the good, the bad and the ugly." Maggie's excellent track record demonstrates how important candidate relationships are to successful placements.
My recruiter Maggie was amazing. She was so positive and gave great feedback. The whole process was super simple and easy to follow. And the end result was fabulous.
As any VSO volunteer can attest to, the learning curve of steep and unforgiving. But for Maggie the rewards were well worth the challenges. Road trips across Cameroon, ringing in the new millennium on chocolate-brown sand beaches, and travels through Western Africa (Ghana, Togo, Benin), undertaking near-fatal boat rides, remain some of the most vivid memories of Maggie's time working with VSO.
"React with an open heart and open mind"
The rich culture, agreeable climate and promise of more adventures lured Maggie back to Nigeria after completing her work with VSO. Maggie joined the International Community School in Abuja, teaching alongside some incredible colleagues. Her extensive experience living a "local life" in Jos made the transition to an established international school quite easy.
When connecting candidates to schools in places far from their friends and family, Maggie is meticulous in reminding teachers to research their potential new homes. Talking with teachers on the ground in a new country is the surest way for candidates to gain a realistic picture of what to expect from a new school.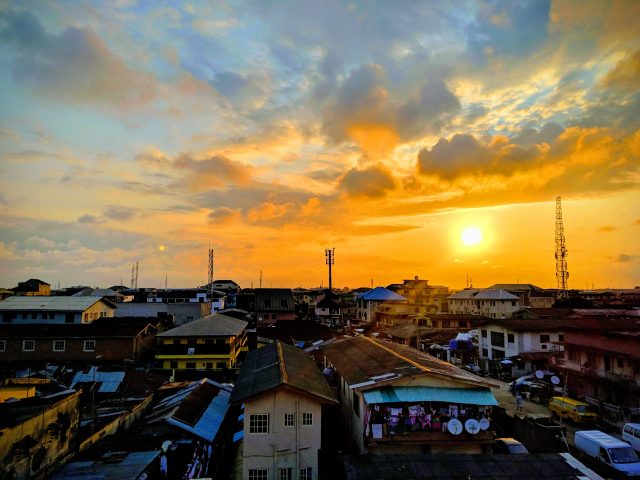 In recommending candidates for teaching positions to schools in Nigeria, Maggie highlights that it is an amazing experience, but definitely "for the adventurous". One of the primary selling points, Maggie explains to me, is the up-and-coming nature that characterizes Nigeria (along with other schools in Africa). Which leaves enormous room for opportunities for growth for professionals who are willing to take on the unique challenges of working here.
For some, the pace of life in Nigeria can be frustrating. Maggie uses the visa process as an example of this perceived challenge; though everything is eventually sorted out, patience and an open heart go a long way in her experience. Maggie recalls of her time in Abuja that she was always prepared to change plans on a moment's notice.
The business of recruiting international educators can similarly be unpredictable. Things will go wrong, Maggie says, but by addressing problems head on and finding solutions she builds lasting relationships with teachers who continue returning to Teacher Horizons to secure their next adventures.
Speaking with Maggie, it is obvious why so many of our colleagues here at Teacher Horizons enjoy her vibrant presence. Hearing about her conversations with teachers she works with as an international adviser, it is apparent Maggie develops strong relationships to ensure the school and candidate will blossom as a result of her work to find the perfect match.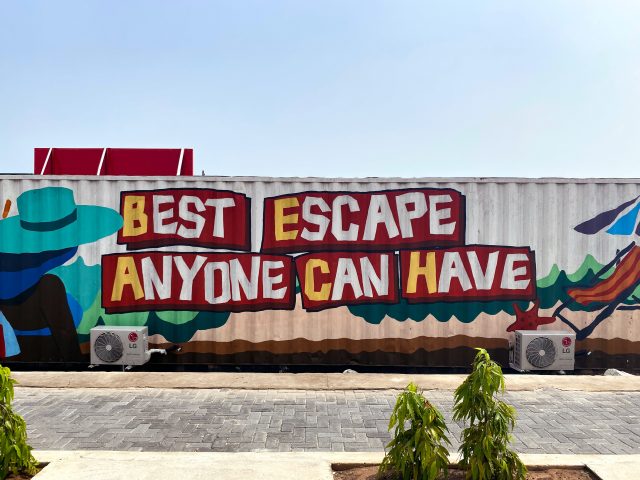 Interested in teaching in West Africa? Sign up for Teacher Horizons today and connect with schools in Nigeria, Senegal, Cameroon, Sierra Leone, Ghana, Liberia, and Côte d'Ivoire.