Some argue that CPD opportunities in schools are not all they're cracked up to be, but are these unprecedented times changing how we view professional development for international teachers? As online courses allow new opportunities for professional & personal growth, are schools supporting teachers as they navigate this new virtual landscape?
What is Continual Professional Development (CPD)?
CPD spans most professions and is an important component in staying up to date with new revelations within your area of expertise. CPD in international education ensures that career progression is aligned directly with skills that are up-to-date and reflect the current landscape of education in that time.
The CPD battleground
CPD in international education is a contested subject. On the surface continuing professional development is an integral part of a career in international education. It seems natural that teachers would want to hone their skills and continue to be the best teachers they can for their students. CPD allows teachers an opportunity to continue growing as a teacher regardless of their age or background. Many governing bodies (COBIS as one example) expect their members to invest in a certain number of hours a year.
The other side of the professional development conversation reads a little differently: limited time to take workshops sporadically situated through the year, paid CPD only offered in alignment with the school's own system and limited resources or research to understand the impact the methods have on students. Adding to this, CPD doesn't always take into account where in their career the teacher is, lumping all CPD into one box for all teachers.
There's no doubt investing in training for skills development reaps benefits. Take for example, Marlon, a teacher at Al Sahwa School is a testament to the benefit that PD has given him and his career. He was supported by the school and encouraged to undergo CPD courses:
"I completed my first professional development course to make sure that I made good use of my personal professional development allowance. Each member of staff has this allocation at the beginning of the year and only need to justify how the course will be beneficial to the school. There was more in store for me. To my surprise, I was called to the principal's office one day and was told that I was being observed and they believe that if I received a particular training, then I would be an asset as I would be able to share and implement what I learned. From there it just seemed like one professional development after the other."
On the flipside, a previous OECD report demonstrated: "A significant proportion of teachers think that professional development does not meet their needs: over half reported wanting more than they received during the previous 18 months". International teachers also reported poor allowances and limited time to take on any continual learning. As with the territory of international teaching, learning is something that teachers don't just preach but live. Not so surprising then that some teachers have taken CPD into their own hands. But should the responsibility of professional development fall solely on the international teacher to seek it out themselves?
Many teachers take on professional development and learning outside of school allocated CPD structures. CPD Saturdays is one example where teachers choose to spend their Saturdays with other teachers, unpaid, on their own professional development activities. While some think this is fine if the teacher is happy to do so, others debate that it doesn't hold schools accountable for providing adequate access to continuing professional development.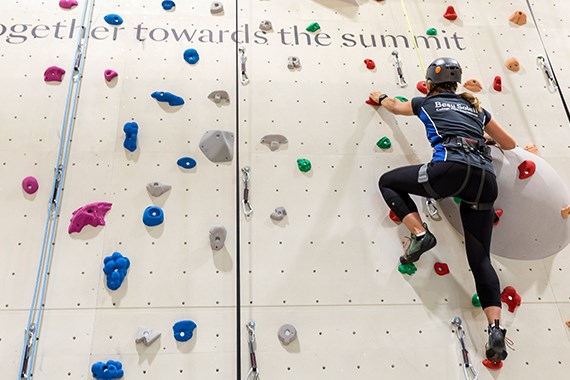 A new era of professional development is emerging.
However, those days of face-face workshops are behind us and a new era of professional development is emerging. Will the same issues be present, are we facing new ones or will the current pandemic situation change how we view CPD for the better?
If CPD has been given a bad reputation then a rebranding might be exactly what it needs. COBIS now refers to professional learning rather than CPD on their website, and we are seeing more reference towards professional learning and development than continual professional development. What's the difference? According to an article published by EdSource there is an:
"evolution of teacher support from professional development to professional learning. Professional development is typically single-shot, one-size-fits-all workshops for teachers based on the expertise of the individuals delivering the session. Professional learning, on the other hand is targeted and based on specific learning needs of the students & school community, individualized for strengths and needs of the teacher…"
With the changing times we are noticing differences to the way professional development has been implemented in the past. Despite difficult times it is definitely moving us away from one size fits all workshops.
Professional development and learning for international teachers during a pandemic.
Questions about CPD are relevant right now as many teachers have had to buckle down and learn new skills to adjust to the Coronavirus pandemic and its effect on international education. Gone are the days when schools and CPD could still be orchestrated face to face, international teachers could be observed and feedback on progress could be given. Gone are the days where teachers can board a flight and immerse themselves in a three day conference on teaching pedagogy. We have entered a new era for professional development. CPD in the time of corona has both benefits and drawbacks worth exploring.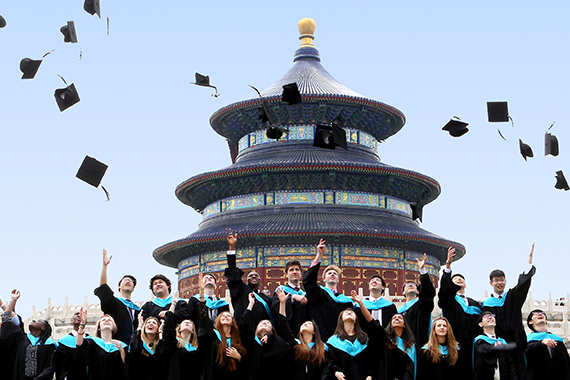 What's changed in professional development and learning in the last year?
Noone foresaw the changes that international teachers had to undergo while teaching in a Pandemic. The shift to virtual or blended learning, coping with student behavioural changes, career changes and job hunting becoming increasingly hard, teachers have to learn new skills in order to stay ahead. It's not an easy time to be an international teacher.
As international teachers search for jobs, professional development still remains high up in their expectations for an international school job. Therefore schools continue to offer CPD opportunities as part of their salary packages. The main changes being witnessed are face to face conferences moving online. Schools still continue to allocate out of classroom hours so teachers can find and attend these virtually. Pre Covid, experts used to come to the schools to deliver professional development to staff, but this too has transitioned online. In terms of school assisted qualifications and certifications like NPQH and Middle Leaders certifications teachers and schools still show a high interest in receiving these as they are always highly valued.
Positive & negative changes in professional learning & development.
Maggie, Teacher Horizons, Director of Recruitment shared that many international teachers are reassessing and reflecting on their careers in this time. "Teachers want to develop more and many are changing directions". This has meant that many teachers have looked into expanding their skill sets to reflect a direction they want to move in. Interestingly enough, many teachers are taking Masters courses in their spare time and many are taking courses that reflect the changing landscape, particularly blended learning and technical tools.
With the constant change of approaches in schools from being a virtual school one moment, to back in the classroom the next, adaptability and resilience have become central tools to coping this year. These are skills that can be learned and many online courses have emerged that take a focus on more personal development and wellbeing. This shift to a more holistic and human centered approach to professional development could be a positive change in the world of CPD.
Timing seems to be the main frustration within CPD as teachers are busy with taking on a lot of new responsibilities and adapting to all the changes. Adjusting to change has also meant that instead of learning new skills being optional they have become almost urgent in being able to stay up to date, especially with technology related skills and blended learning approaches. Some teachers are concerned over the shift towards online: "what will happen to the richness in building face to face relationships and the value of in person interactions?" Only time will tell.
Demonstrating professional development in your international school job search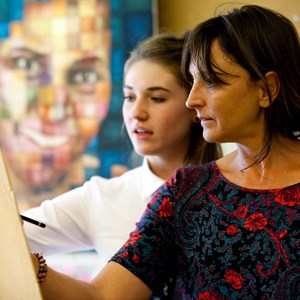 If you are searching for work right now, your face to face workshop taken a few years ago might feel obsolete. Schools now want to see how you can adapt to changing environments, how you have supported your students via a screen and what extra courses you have taken for example in blended learning:
"It's a good time for educators to update their CVs to include any extra skills they have learned over this time – online technology systems, any extra tech courses they've taken. They should also consider how they can show prospective schools that they have been adaptable, reliable and flexible during the past 6 months as these are traits that schools seem to be looking for in teachers."
Emily, Director of Operations at Teacher Horizons.
Example professional learning packages from our schools: 
As a key part of the international teaching package, our partnered schools offer some great CPD packages for their teachers. Below are some examples the international school community shared with us on our new community tab on the school profile pages regarding their CPD packages:
"We offer $500 annually for personal PD and also PD abroad and at home depending on faculty needs and needs of the school. Outside of COVID times many of our faculty will be on the move to attend training and other events around Asia."
"Coaching, mentoring, leadership and a range of training opportunities (on-line, taught courses, external courses. etc.) are overseen with the support of our House Principals. Our Nord Anglia University PD platform is also available for faculty and staff with collaborations from professionals from our schools around the world."
"As a way to support personal and professional development, we would like to develop an active community of continuous learners amongst SMIS staff in order to: promote learning conversations among staff; to encourage active participation in one's personal and professional learning; foster good communications amongst staff; and ultimately improve student achievement. This involves: INSET days specifically organised and aligned to the School Strategic Plan Staff review and development Program (TRD) Scholarship contributions towards teaching certificates (teaching assistants) and higher education degrees Workshop style staff meetings to allow professional sharing and discourse In-school workshops and skill development sessions Mentoring and coaching programmes Subscription to on-line resources such as Educare Induction support for new staff Educators Book Club"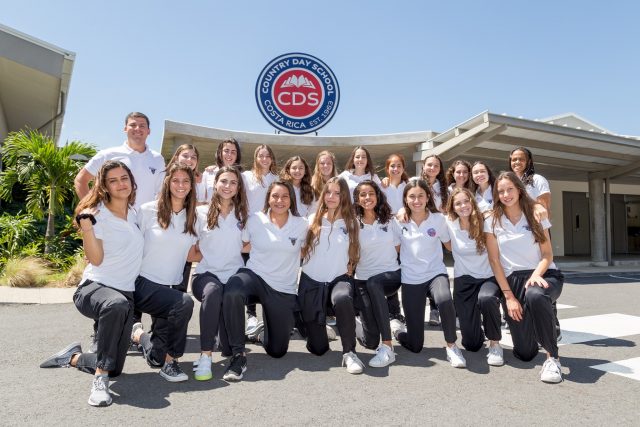 What can we expect to see in the future of professional learning and development?
It's hard to know what direction this is going to take in the future but we are already seeing more individual and need focused professional development opportunities.
Online learning is here to stay, as are more holistic approaches that focus on wellbeing, resilience and managing change. These are now seen as integral parts of teaching and not on the sidelines. What's needed now perhaps is an integration of this into school structures so that international teachers are not overwhelmed with taking it all on themselves. The COBIS professional learning calendar is a great resource right now for keeping up todate with available continuing professional development courses you can take as an international teacher.
For full insider knowledge and experiences found in our new community tabs, sign up to Teacher Horizons today!