Nearly 80% of teachers consider leaving the education profession largely due to stress and a heavy workload. In the 2019 Teacher Wellbeing Index, they found 78% of educators experience negative emotional and wellbeing symptoms due to their work. According to Practical Applications for Building Teacher Wellbeing in Education, teachers have the highest levels of work-related stress compared to other professions. Stress contributes to mental health issues —of which a third of staff interviewed in the Teacher Wellbeing Index, stated they experienced. While this refers to education in general and not specifically international schools, it points to an urgency in the promotion of teacher health and wellbeing across the education sector.
Supporting staff wellbeing in international schools.
As it stands there are limited findings on wellbeing in international schools but it is becoming more widespread and acknowledged in the international school community. Over the last few years, more conferences and resources around both teacher and student wellbeing have emerged. The first global research on Wellbeing in International Schools was produced by the International School Council (ISC) in 2018. The research looked at what promotes wellbeing and what the barriers to wellbeing are. International teachers around the globe were surveyed using internet-based research. What the ISC results showed was that teacher wellbeing is an important aspect of international education in the following ways:
Teacher wellbeing is important for motivation and longevity in the job
An increased level of teacher and staff wellbeing results in increased academic performance and student wellbeing
Teachers are less vulnerable to stress if they have practices that enhance their wellbeing
Supporting staff wellbeing enhances daily function.
Wellbeing in international schools has an added layer of complexity as issues of wellbeing and stigma around mental health vary from country to country. When addressing wellbeing on an international level there is not a one size fits all approach. Research like the ISC teacher wellbeing one is valuable in its ability to gauge teacher perspectives around the world and demonstrates the importance of wellbeing promotion in an international setting.
How does teacher wellbeing affect student wellbeing?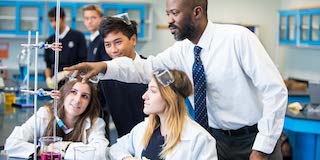 Stress levels don't just impact teacher performance and confidence levels but can also directly affect students' performance. Research by Hattie and Yates in 2014 states "Student achievement suffers when teachers become burned out because their focus is on their survival." As the saying goes: well teachers promote well students. To promote the wellbeing of their students, teachers need to be able to have a wellbeing baseline themselves. According to Positive Education, a spin-off of Positive Psychology for the education sector, "the wellbeing of students enhances learning and develops them as good citizens." With this in mind, we must start with our teachers. After all, "teaching professionals are among the most valuable assets in our society and ought to feel respected, supported, and resilient."
What is Positive Psychology?
From the book, A Primer in Positive Psychology By Christopher Peterson Positive Psychology is stated as being a relatively new branch of psychology that "takes seriously as a subject that matters those things that make life most worth living." Sometimes undermined as a feel-good branch of psychology, positive psychologists attain that while it encourages focus on the good aspects of life it doesn't ignore the shadow or harder aspects. More precisely, it is focused on values and characteristics that focus on the good like kindness & curiosity and aims to build fully rounded members of society.
Why use Positive Psychology in education?
In education, positive psychology has a role in shaping students' values around areas like kindness and curiosity, mentioned above. It's concerned with moving the attention away from solely academic achievements and grades. Positive Education has centred on the concept that student and staff wellbeing enhances and develops responsible and productive members of society. In an article in The Conversation, they introduce Seligman's PERMA model, which names five areas needed for wellbeing: positive emotion (P), engagement (E), relationships (R), meaning (M) and achievement (A). This model can be a useful tool for teachers to utilize.
How to implement teacher and student wellbeing in international schools.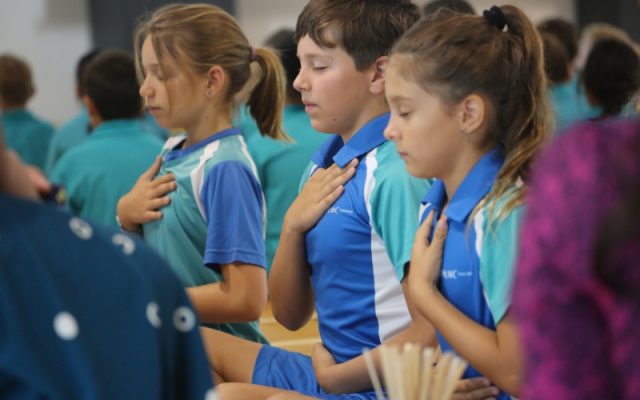 Teachers, as pillars of society, are there to shape future generations. It is crucial then that education systems support teachers in ensuring their wellbeing enables them to thrive in their profession. Negative aspects, as demonstrated with the high number of stress and likelihood to leave the profession, can be tackled by replacing it with positive factors. This is backed up by the report findings mentioned in the ISC research: collaborative and supportive relationships, feelings of appreciation and a strong sense of belonging were listed as central ways to enhance wellbeing.
Of further note, the role of the senior leadership team plays a fundamental part in the execution of wellbeing. They need to prioritise the feedback from staff in these areas so that the experiences of teachers are heard. At Teacher Horizons community is at the centre of everything we do. Interestingly research showed that "being part of an international community with a clear identity, shared curriculum and values were important" was a key attribute to wellbeing. International communities, like IB for example and the one we are building with Teacher Horizons is crucial in supporting wellbeing. An IB teacher said: "I'm in contact with the other (IB) workshops leaders and with people around the world and we use Facebook groups for support, this all creates that sense of community."
Teacher wellbeing in a post-COVID-19 world.
This year adds a whole new dimension to the regular teacher stress load. Battling with a new protocol, being responsible for calming student anxiety and an all-round sense of uncertainty in the air means stress levels are likely to be at a new high. As we adjust to this "new normal" in schools, teacher and student wellbeing is more crucial than ever.
While teacher mental and wellbeing needs to be tackled as an all-round policy issue ( mentioned in the wellbeing index) teachers and schools can work towards reimagining emotional health in schools themselves. Alarmingly, 43% of teachers did not feel their school was concerned for their wellbeing. So how can schools rectify that which policy hasn't taken on yet? How can teachers and schools build an environment that enhances the positive aspects of teacher wellbeing we discussed above?
Resources available for staff health & wellbeing.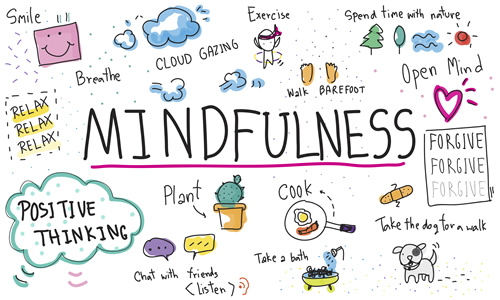 The UK government recently invested in an 8mil program to boost student and teacher wellbeing, a large part of this being training and webinars around teacher mental health and emotional resilience. For international schools the ISC research and governing bodies like COBIS and IB are a good source of research and information on the subject. Alternatively, check out the international schools directly. Find out what resources your international school has in place. Some schools prioritise wellbeing more than others. Take UWC Thailand for instance, they have a lot of resources for teacher, parent, and student mental and emotional health.
Relationships are crucial for enhancing teacher wellbeing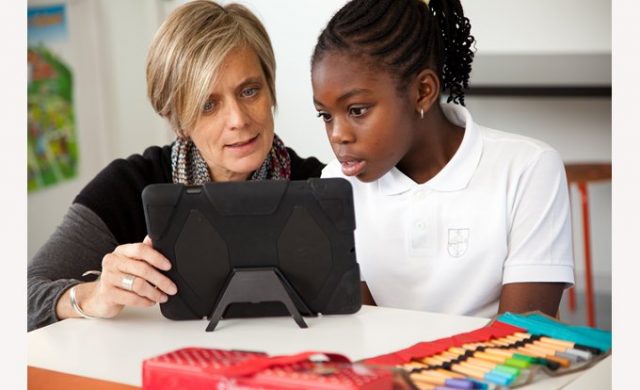 While resources are crucial in deepening awareness and practice around wellbeing, the ISC research showed that: "A school's environment, facilities, resources and class sizes do not guarantee that staff or students will be happy or work to the best of their ability, rather it is the relationships that impact most on student and staff wellbeing." Relationships are fundamental to teacher wellbeing, but of course they are ever changes and fluctuate in a school environment. Now, more than ever finding supportive relationships are crucial as our more predictable environments are shaken up.
The Resilience Donut, a tool created by The Teacher Wellbeing Project hypothesised that: "teacher wellbeing will be predicted by the quality and quantity of their social relationships in the workplace, including their relationships with students, other teachers and other staff members in the school environment." International teachers, who primarily get into the sector because of their love for the students are happier when their teacher-student relationship is strong. "Relationships with students were most often cited as the greatest source of enjoyment, motivation, and the core reason for staying in their job amongst teachers". These relationships can only thrive when the environment allows for it. Having difficult conversations, active listening, wellbeing practices outside of the classroom, and promoting policy change can all support the ability for positive student and teacher connection.
Often disregarded as a luxury, relaxation outside of school time is paramount. We have written about self-care and mindfulness for teachers in our previous blogs. When integrated with the aspects mentioned above, like relationships and resources, mindfulness and self-care practices can support a well rounded and healthy teaching life. Simple things like getting enough sleep and eating well are contributing factors to wellbeing.
What are your wellbeing practices? We would like to hear from you about your experiences in wellbeing. Share your story with us editor@teacherhorizons.com
Connect with other happy and healthy teachers around the world by joining Teacher Horizons for free!