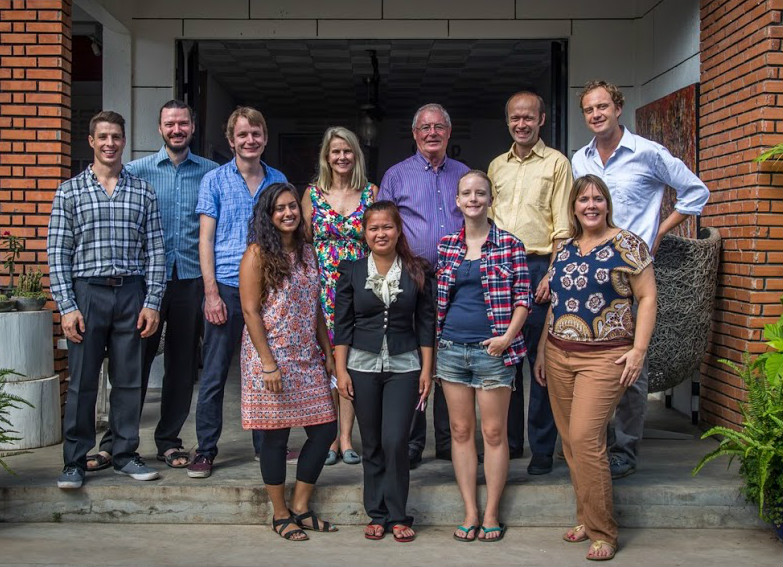 The greatest teachers are life-long learners themselves – curious, inspired and open-minded.
As international educators ourselves, we know that teaching abroad offers a hugely enriching experience for teachers – both professionally and personally.
Happy, inspired and globally-minded teachers pass these qualities on to their students – qualities that we believe are essential for the next generation of global leaders.
This is why we are passionate about helping teachers to develop their international careers and supporting them on their journey.
We are much more than a 'jobs board' or a 'recruitment agency'
We are building a community of international educators to enable us to connect with each other, explore opportunities and share our experiences.
We are doing this collaboratively, with teachers and schools, so we can create a valuable resource – a home for the international teaching community.
Every year we donate 10% of our profits to education charities in developing countries so that we are contributing to international education at all levels.
If this mission is something that resonates with you, we hope you play an active role in the Teacher Horizons community by contributing and sharing as we grow.
Join us on our journey – together we can build a truly valuable 'home' for the international education community.
We are proud to be the fastest-growing community of international educators with over a quarter of a million teachers joining our community so far.
Teacher Horizons was founded in 2011 by a team of teachers and international school principals.
We have partnerships with hundreds of the best international schools all over the world – such as United World Colleges and Dulwich International.
Every month these schools post hundreds of vacancies on Teacher Horizons to promote to our community. And every year, we help thousands of Teacher Horizons community members secure amazing teaching positions in over fifty countries.
Our mission and values
Our mission is to build a collaborative community where teachers and schools can explore opportunities, share experiences and make meaningful connections.
We are proudly guided by our values and we apply them to everything we do:
Supportive
Collaborative
Relatable
Inspiring
Personal
Transparent
Join now to be part of our growing Teacher Horizons community and help us internationalise teaching! In three simple steps you can gain access to our extensive database of international schools all over the globe – signup, upload your CV and become an endorsed teacher.
Privacy policy | Equity and diversity policy | T&Cs for teachers | T&Cs for schools | Safeguarding and safer recruitment policy