Continuing our series of Ask the Expert posts, we chat with members of the Teacher Horizons team who share their valuable insight into the world of International Teaching. Teacher Horizons staff are often teachers themselves, so they've been in your shoes. This week we chat with Caroline, our lead Recruitment Adviser, about her role, inspiration and journey to where she is now. 
What is your role at TH? 
I currently work as both a Senior Leadership Recruitment Adviser specialising in Executive Search, as well as a Lead Recruitment Adviser working closely with the schools, supporting them in their search for suitable teachers.
What does your role at TH involve?
It includes a whole range of things. Taking briefs from schools on roles, writing adverts for the TES, screening CVs, interviewing, reference checking, shortlisting for positions. Another part of my role is advising on available positions, it is such a great feeling when you can support a candidate in discovering a role they were not initially interested in, but who, having spoken to them  you feel would be a good fit. Seeing them decide to progress with the school, interview and get offered and accept the position makes it one of the best parts of the role.
There is plenty more to the role, too. Like staying in contact with schools and supporting them as required in their searches. I also visit schools if time or location allows.
How did you end up living where you are now?  Can you tell us a bit about your journey?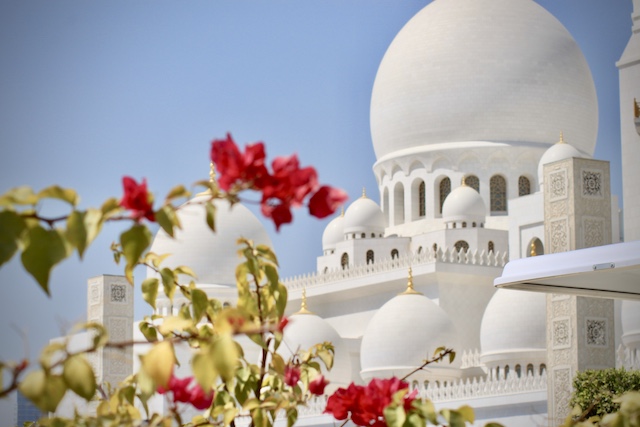 I am currently living just outside Amsterdam – where we have been for the last 5 years! I grew up in Kenya and went to an international school, so was always part of a very international environment. I spent a number of years in the UK for university and beyond, before moving to Sydney to set up a division for a recruitment practice, and subsequently back to the UK to re-train to be a teacher. I worked as the Head of Humanities at a school in central London, before spending 3 years in Abu Dhabi, working in the same capacity at Brighton College, and then moving to the Netherlands following my husband's work. We have been here since & had 3 children, the eldest of whom was born in Abu Dhabi. I have worked for Teacher Horizons for about 3years.
Teacher Horizons was the perfect fit, combining my recruitment and HR background with my experience in schools. I enjoy the flexible nature of the work considering the family and the ability to combine life with work.
What inspires you?
1. Seeing people achieve more than they ever could, both academically (in a school setting) as well as more generally in life. Those who always follow their dreams, overcoming difficulties and being true to their beliefs are an inspiration.
2. I am amazed by people who can pull themselves out of more difficult situations, always finding the positive aspects!
3. Small children and their curiosity. They have ways of seeing the world in a non-judgmental, open-minded and straight forward way. They are truly wonderful!
4. The TH team – everyone is always super motivated, positive and really go the extra mile to help, even when super busy and tired.
What are the 3 key points you would share with candidates looking to start or continue a life abroad?
1. Be open-minded to people, places and opportunities.
2. Try new things – keep busy and take yourself out of your comfort zone.
3. Accept invitations – you never know who you might meet that could really change the experience you will have in your new home.
Could you share an experience of living abroad that has been transformative for you? 
I was living in Sydney (and loving it!) but was querying whether to stay, or whether to
go back to the UK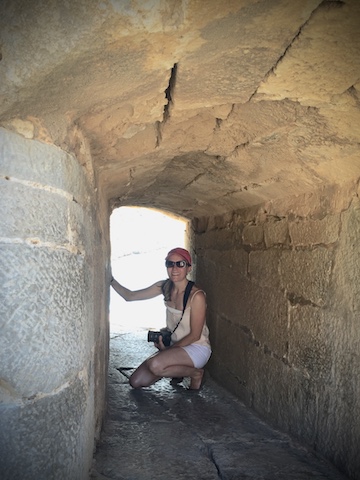 and re-train to be a teacher. I suppose I knew what my heart was telling me, but as I was content it was easy to be inclined to stay.  I was chatting to a taxi driver one night and he just said 'it is a no brainer… an opportunity to go to Oxford or stay here… go!', so that's what I did!
What else do you like to do outside of work?

I love to run. currently averaging about 35 – 40km a week. I also love photography and to travel – always keen on a new adventure although I manage less now than I would like. My children take up most of my time.
What is a challenge facing the education sector and what is something that you see as promising in the sector? 
Salaries I suppose.
Too much paperwork
The lack of value that is put on the educational sector in many areas of the world, despite the fact it is one of the most important sectors to work in.
It is promising to see new opportunities for teachers to witness the impact of education and working with children globally.
Anything else you wish to share?
Always learn about, adapt to, and respect…
The people
The culture
The History
The environment
The weather (don't go for a 10km run in 45-degree celcius!)
 Always remember that there is normally a reason for everything… always question, try to understand, but never judge.
Thanks to Caroline for sharing her journey and the great advice! Do you have any comments or questions for Caroline? Or perhaps want to share your own journey in International Teaching?  Reach out to us at Editor@teacherhorizons.com