At Teacher Horizons we visit as many of the schools we work with as possible. We get to know the Head teacher and recruitment team, check out a school's facilities and atmosphere, and talk with students and teachers so that we can confidently recommend the school as a great place to work. Where you see the 'Visited by Teacher Horizons' and 'Approved by Teacher Horizons' logo on the school profile, it means we've been there and done that, so we can speak from experience (see below).

Anisha who is in charge of operations at Teacher Horizons, recently visited three of the best international schools in Phnom Penh, and was happy to give them her seal of approval. Here's a bit about the schools and what makes them great.
Would you like to teach in Cambodia? Browse our schools and further information here.

Northbridge International School is a lovely school set in a brand-new campus. It's in a green and peaceful 8-hectare location away from the bustling centre of Phnom Penh. The primary and secondary campuses are together in one location. This school is one of the most prestigious international schools in Phnom Penh, and now belongs to the Nord Anglia group. The school has excellent brand-new facilities including a performing arts centre, swimming pool, sports courts and outdoor plaza area. Northbridge is a fully-accredited IB World school, offering PYP, MYP and DP. The students are a multicultural mix of Cambodian and international. Anisha took a tour of the campus with Head of Secondary and found the teachers friendly, and the senior staff approachable. The verdict? "The school all-round oozed excellence," she reported.
Sign up to Teacher Horizons (it's FREE!)

The International School of Phnom Penh (ISPP) is a not-for-profit school and is generally regarded as the 'embassy school' of Cambodia. It has recently moved into a stunning new campus to the south of the city. The campus includes an Olympic-size swimming pool and a library modelled on Angkor Wat, complete with a moat! The school was established 25 years ago and is a fully accredited IB World school, offering PYP, MYP and DP. The International School of Phnom Penh also offers an excellent package and salary for teachers. Taking a tour of the campus, Anisha was delighted to see that the head of Primary, Paula Baxter, knew all the children by name. What's the best bit? "It has a warm, friendly feeling and a true mix of nationalities."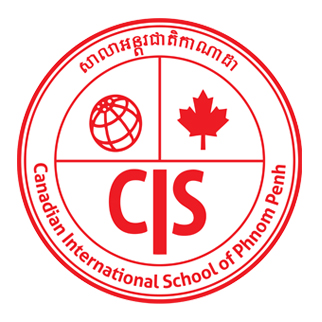 The Canadian International School of Phnom Penh currently offers elementary and kindergarten levels only, with plans to link with a companion school that is currently being constructed on Diamond Island. The school is located within a gated residential development to the south of Phnom Penh called Bassac Garden City. Accommodation for teachers is available within the complex. The school is, however, within easy reach of the rest of the city. The school follows the Canadian curriculum and prefers Canadian teachers. Taking a tour of the campus, highlights for Anisha were the lovely playground, friendly feel, and the low ratio of children to teaching staff. Her favourite? "The variety of language classes – parents can choose between Chinese, French, English and Khmer."
These schools, and over a thousand others, have signed up to Teacher Horizons to access our excellent teachers. Keep an eye on their profile pages for current opportunities. Want your school to be featured on Teacher Horizons? You can request a free profile page here.

who lives and teaches in Cambodia. Sammy has her own
blog
.