In this time of isolation reading a book can be a welcomed companion. Reading has the power to support us during these uncertain times either as a means to learning a new skill, as a way to escape to a far away land or to build creativity and beyond. Whatever they offer you, let's celebrate them together, apart.
Teacher Horizons Celebrates World Book and Copyright Day
23rd April was UNESCO World Book & Copyright day. I asked the Teacher Horizons team: "what are you reading during lock down?" The results are an eclectic mix of both fiction and non-fiction. We really enjoyed sharing these with each other and getting a little insight into each others worlds. We hope they inspire you and offer you some encouragement to pick up a book!
Our teams share their top books to read:
Our advisor, Tiffany, has picked the following books that are bringing her comfort in uncertain times:
'The Unlikely Pilgrimage of Harold Fry' by Rachel Joyce
I just finished reading The Unlikely Pilgrimage of Harold Fry' by Rachel Joyce, which I loved. It was really easy reading, and made me laugh and cry! It's very moving, and makes you really think about how the people you meet have an effect on your life going forward, even if you don't realise. Also makes you ponder growing old (which scared me to be honest!)
Thinking Fast and Slow, By Daniel Kahneman
Also one I have been reading for a while on and off is Thinking Fast and Slow, By Daniel Kahneman. It's a really interesting read, and is amazing if you are interested in psychology or understanding the way people work. It does take a bit of concentration so don't read it til the kids are in bed, but it's really fun, with lots of examples, riddles, illusions etc to try out on yourself and other people. Makes for interesting dinner party chats!
Emily, our Operations Manager recommended the following:
Little Fires Everywhere by Celeste Ng
I am currently reading this book and it is brilliant. A real page turned that explores American society and social constructs around race, privilege and a mothers bond and love. It is easy to get sucked in too and helps pass a spare hour or two!
Reasons to Stay Alive by Matt Haig
A hugely touching and emotional book about a young man's fight with his mental illness. It is moving, funny and really puts life into perspective. During a time like this our mental health is really being tested and reading something that is so brutally honest is refreshing!
Noughts and Crosses by Malorie Blackman
This series of books got me into reading when I was a young teenager. I hated reading and couldn't engage in any books until my cousin introduced me to Noughts and Crosses. Things quickly changed and I read the whole series in a matter of weeks and due to this the series seems to hold a sense of nostalgia and comfort for me so I revisit the books often and when I need a bit of comfort.
Curry Easy by Madhur Jaffrey
we are a family that needs no excuse for a celebration and every occasion revolves around the food that we will all be sharing together. Curry Easy is a beautiful cookbook full of delicious Indian recipes that are authentic but not overly complicated. We often hold curry nights where each family member will prepare and bring a different Indian dish and we will have a huge curry feast. During this time we are obviously not able to do this but I am still enjoying the time I have to explore new recipes and spend lots of time in the kitchen.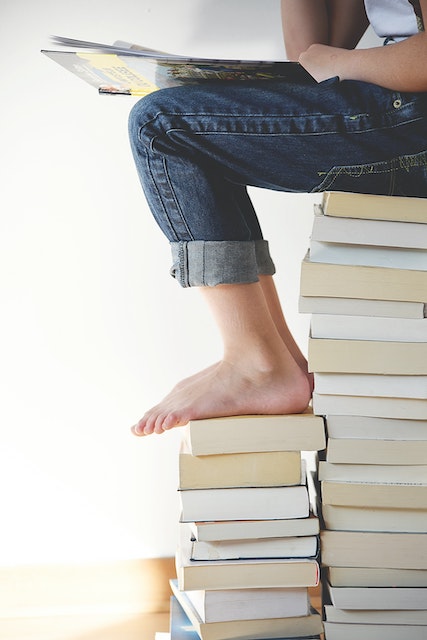 Our advisor, Katy tells us of the following books and why they mean so much to her:
His Dark Materials by Philip Pullman
Just started re-reading the Northern Lights – made even better by the fact that I have read it before, seen it on stage in London and recently watched the BBC adaptation of the first book. I am now able to adapt my imagination where the stage/tv productions did it better and keep the bits where I prefer how my imagination has portrayed the characters and scenery. In all adaptations the Golden Monkey strikes fear into my heart!
Emma by Jane Austen
My favourite Jane Austen book – every time I read it I realise how cleverly it is written and characterised and how terribly misguided Emma was. I wrote essays about this at university and it has remained one of my all-time favourites. I have my Dad's copy here with me, with all his annotations in the margin as he also studied it at varsity
Anything by Terry Pratchett
My go-to books to laugh out loud. Recommended years ago by a dear teacher friend in Zimbabwe. Currently reading Good Omens by Pratchett and Neil Gaiman. Yes, I like to read more than one book at a time!
American Gods by Neil Gaiman
This will be the next one I read – it was recommended by somebody on my creative writing course a few years ago. I read it at the time and now, in these very weird times I think I will re-read it – definitely a way to take oneself away from reality
The Stuff of Thought by Steven Pinker
This is a tough one that has been on the go for some time as it requires time to read – cannot be read on the diagonal (as they say here in Portugal) and was recommended to me by a child psychologist who lives on a dairy farm in Ixopo, Kwazulu Natal.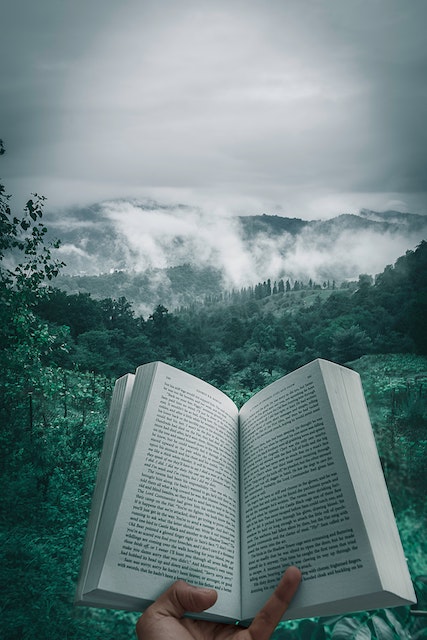 Shaun shared the following as his 'go to' books:
Lord of the Rings: the fellowship of the ring by JRR Tolkien.
After loving the films, and being a big fantasy and sci-fi reader i'm not quite sure how I missed reading Lord of the rings, but now we are all isolating, it seemed like a great time to get stuck into it. It's clear why it is such a highly regarded book series as Tolkiens writing style is so interesting and enthralling, and I can 'nerd-out' about all the differences between the book and the film!
Conversations with God by Neale Donald Walsch
I was recommended this book by a couple of close friends who are always keen to speak about the bigger things in life when we meet up. Whether you believe in god or not, the discussions that happen throughout the book provide some really interesting ideas about how to deal with life without being a self-help book.
1984 by George Orwell
I read this first when I was younger and have regularly revisited it. It really ignited a love of history/politics/literature and sci-fi. While the book is most known for the authoritarian/totalitarian dictatorship led by 'big brother', the main characters that you follow throughout the story are really interesting and well developed, so maybe something anyone could get into.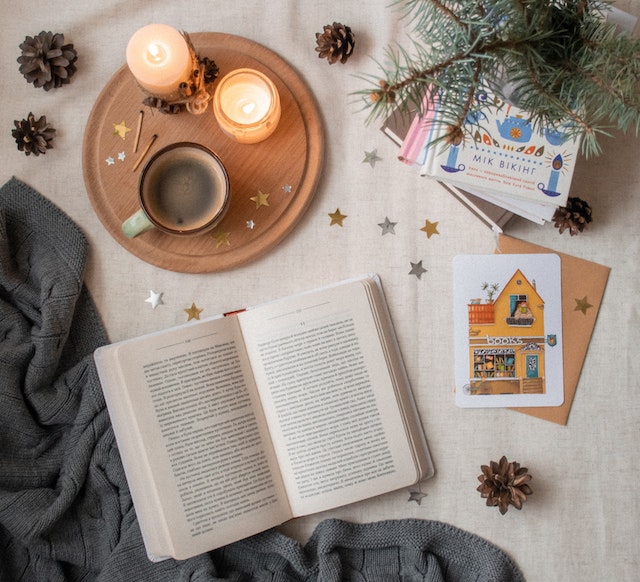 Anisha, a recent mum, is reading some classic kids books like The Hungry Caterpillar, Not Now Bernard and There's a Monster in Your Book for the 1000th time. She still found time to share her trusty old favourites
The Alchemist by Paulo Coelho
Such a comforting and positive read especially in times of uncertainty.
The power of vulnerability by Brene Brown
I love her and this book in particular! I cheated and listened to her audiobook – her tone is soothing and relatable.
Natives by Akala
I love his music and poetry so thought I'd give this a try and it didn't disappoint! Enthralling and educational
Prashad by Kaushy Patel.
Being away from home, I particularly miss all the home cooking but this book holds the key to recreating all the deliciousness.
Further recommendations from the team:
Our advisor, Caroline, also a busy mum, says she has no time to read but a long list. She shared this one with us: 'The Montessori Toddler' by Simone Davies. Roz, an advocate for reading just one book at a time, is reading Sapiens: A Brief History of Humankind by Yuval Noah Harari.
Despite the distance, this was a way for us to really feel a sense of community and connectedness. What ways are you connecting with people right now? We would also love to know what you are reading!