This week we have an inspiring blog for you, written by our very own candidate June Harvey, who has just accepted a position at Cairo English School to teach Psychology. Candidates over the age of 60 can sometimes struggle to succeed in the international teaching world due to various restrictions, but not June! In this short but fun blog she outlines four of the main reasons that schools should consider a candidate like her over a young whippersnapper… Go for it June!
Let's face it – if you are over 60 many employers are going to assume that you are either a) infirm, b) incontinent or c) a technological dinosaur – and that, strangely, you won't be able to form relationships with young people….how bizarre! Apart from the fact that, to every 15 year old, anyone over the age of 25 is ancient, older candidates have some amazing qualities to offer. Here are but a few…
1) We won't let you down
We are likely to be well-travelled, independent and survivors of at least one major life-crisis. We have got by in Guatemala, done Delhi-belly and watched the plane leave without us – we are not going to have a meltdown if the internet doesn't work for a month or no-one in the bank speaks English.
2) We are canny and resourceful
Our hand luggage will contain a toolkit, a travel kettle, bug spray, blister plasters, sewing materials and painkillers – every new young teacher will be knocking on our door during the first few weeks for a loan instead of pestering the administration.
Discover more things that our candidates have learned through their international experience by reading this blog. 
3) We are passionate
The reason we are still teaching is because we love young people and still get a buzz from building relationships with them. The exchange of experiences and ideas is mutually beneficial. We help them to understand the vagaries of the examination boards and they reveal the mysteries of blogging and vlogging to us (who knew?)
4) We are very cheap
We will not need a family-sized villa, free school places or four sets of air fares. We will not need time off work for hangovers, childcare, relationship crises or because we stayed up to watch the Cup Final. We are the bargain basement of the employment world.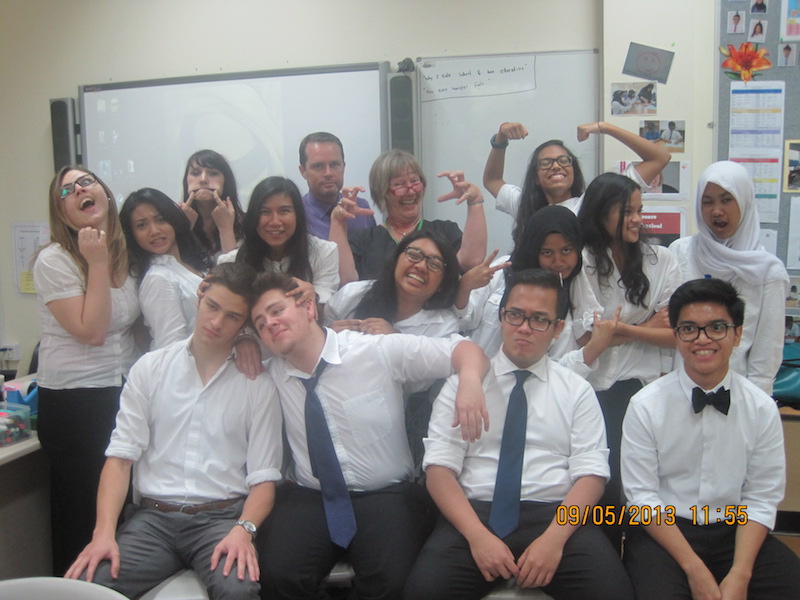 So- For every head teacher or recruiter who binned the application from the older candidate – shame on you! Look at the person behind the chronology and get excited about the wealth of experience they can bring you.
And for every potential overseas teacher who is over the age of 50 – go for it! If you have the energy, passion and enthusiasm to start a new life, remember all the amazing things you have to offer and send in those applications. I took my first international post at the age of 54 and have just secured my next one at the age of 62. International teaching has given me the chance to work with amazing students and colleagues, to live in and explore new cultures and to travel from Peru to Cambodia – what have you got to lose?
Thanks so much June! Whether you are over 60 or not, if you have strong teaching experience and a passion for travel, create a profile here, and then browse our jobs here.  Good luck!