The 'flipped classroom' or 'flipped learning' is something that many educators are now experimenting with. It's a technique in which the lesson is turned 'upside down' with learning taking place remotely prior to contact with the teacher. Then, once the concepts have been explored by learners individually, they come to the lesson to consolidate them and/or seek clarification, so the teacher acts more as a facilitator rather than a provider of learning.
Of course, good teachers have always provided learners with texts to read and problems to solve outside the classroom walls. The old-fashioned term for this is 'homework'… the difference in the flipped classroom being that the sequence is reversed, with the homework coming before the lesson instead of the other way around as in the traditional classroom model.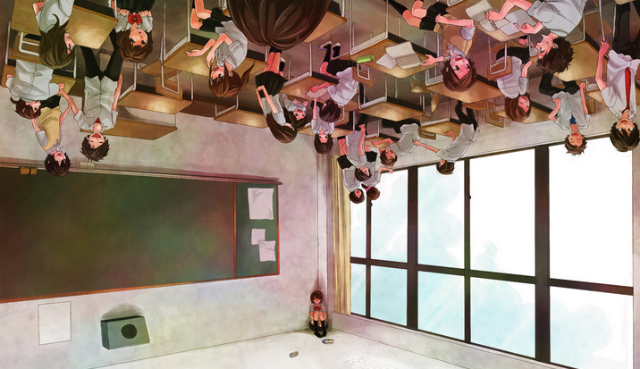 Due to better access to the relevant technology, flipped learning has, thus far, been mostly the preserve of higher education, but it can be implemented at any level with no more than the basic internet access which most homes have. The flipped classroom commonly involves pupils watching supplemental videos at home, but this can easily be done without the need for costly Learning Management Systems. The teacher can record the presentation phase of the lesson, upload to YouTube and simply invite students to leave comments which he or she can respond to either online or off.
A flipped lesson in its most basic form could just consist of setting pre-lesson 'homework' to carry out simple internet research on the topic. This can be an effective tool at primary and secondary level as it helps encourage learner autonomy and develops transferrable skills such as research, analysis and evaluation. A simple class blog may be all that's required to provide a forum for peer collaboration and student/teacher feedback. Many teachers are turning to the useful – and free – web tool Wikispaces as a platform for this.
As educators, we are constantly doing our best to engage our students, and what better way than to meet them on their own ground? Social media today is all-pervasive and many teachers are now harnessing the power of Twitter to share their flipped lesson content, answer their students' questions and create their own discussion groups with hashtags. It's testament to the fact that everyday, readily available platforms can be used to create and run a successful flipped classroom.
But whether you are using mainstream apps or more specialist software, the key to making your flipped classroom work is good preparation and making sure the whole class participates; skills that every good teacher already possesses. The flipped classroom can be highly effective, though it remains controversial to those who worry about the lack of teacher input at the source. However, there's no doubt that we can expect flipped learning to become increasingly mainstream, so if you haven't experimented with it already, perhaps it's time to try.
Have you used any elements of flipped learning with your students? Has it worked for you? Feel free to leave a comment below.

on behalf of
BBC Active
. Gael has been teaching for 14 years. He is Advanced Skilled Teacher at Enfield County School and author of the teaching book
Collaborative Learning
.