This week we are lucky to hear from a guest writer, Jane Barnett, who gives us the low- down on all things International Baccalaureate (IB) related. Teaching and training in IB are sought after by schools and teachers. This week's blog is incredibly useful for those wanting to get advice and better acquainted with all things IB-acronyms included!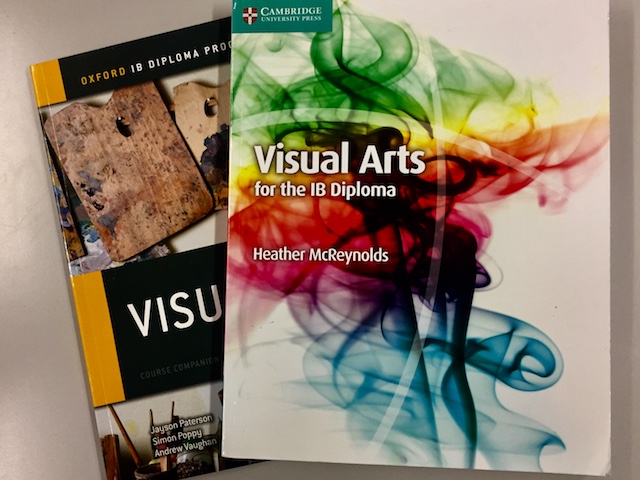 Jane is an IB superstar, celebrating  21years of teaching the IB diploma this summer. Talk about an accomplishment: "I might even bake a cake to celebrate!" she states. Jane started out as a British trained teacher in Key stages, GCSEs and A Levels. Now in addition to the IBDP she teaches a careers related programme and examines Visual Arts, amongst others from TOK, MYP and PYP (it's all acronyms in this world).  "The way I see it, I got lucky" she claims, but Jane is being modest as clearly, this path has been full of hard work and dedication. Read on to hear her journey and advice…
Where it all began…
My first overseas posting was a brilliant one, at a growing and now very reputable British International School in Bangkok, who deliver a fundamentally British secondary school curriculum with IGCSEs, but topped off with the IBDP in the senior years. After a year of teaching there, they decided they could let me loose on their post-16s, sent me on an IBDP workshop to Singapore and I never looked back. Of course, I'm a very different teacher now from the one I was 21 years ago – there'd be something really wrong if I wasn't! I'm not saying that's all down to the IBO, of course not, however it has played a significant role in my pedagogy, practice and development as an educator. I'm not saying it's perfect either but then nothing ever is. There's no denying the continual rise of the IBO in the last few decades though; that it's these programmes that many growing international schools aspire to deliver as well as seek educators with experience of.
So, how do you get that experience today, when so many ads pointedly ask that you already have it?

I became more aware of this dilemma a year ago when an ex-student of mine (not from an IB school) who is teaching in Asia asked me. She's done things the hard way – took the jobs, then did an online PGCE and was then trying to get into an IB school. She'd baulked at the cost of self-funding even an online IBDP Category 1 Biology workshop, and confused by all the terminology and acronyms was feeling looped out
I still have the message I wrote to her with the following advice:
you can either do like me and get to a school which offers all or part of the IB programme, then at least you're in the right environment to learn more until the opportunity presents itself, or alternatively self-learn and network like crazy!
I put her in touch with a friend of mine, now retired, who taught and examined DP Biology for years and who is a workshop leader and accrediting visitor for the CP. We also talked about the DP programme structure, I threw the Learner Profile and ATLs at her, got her familiar and helped her to decide whether all this really did match her personal pedagogy. I encouraged her to get involved in whatever her current school did with other schools in the region. For example, her partner (another ex-student of mine – you've got to love international kids for sticking together) was already involved in MUN and had opportunities to network with teachers in IB schools. I told her to try to arrange a visit to an IB school in her city, tutor an IBDP Biology student, also to look into joining Biology teaching forums online and locally. My friend shared and discussed the DP Biology handbook with her too, keeping her informed for when that opportunity does arise. I like to think the mentoring will help. I've recently heard that she's moving on, not yet to an IB School (the teaching couple mix didn't work this time) but to one that does offer A levels, and is certainly better connected geographically with many schools offering the IB nearby. She's also enrolled in an online Masters after a friend of her's landed an MYP Coordinator role with her MA.
Much like grammar, there are always exceptions to the rules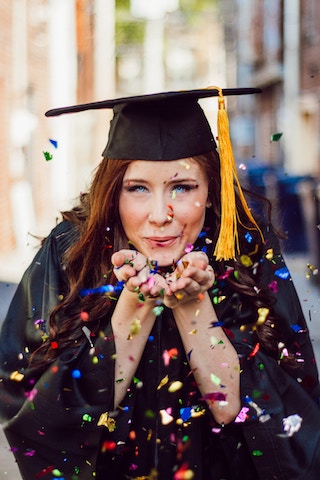 There is, of course, also always the exception to the catch 22 scenario – those schools who for whatever reason, want someone without the experience. Earlier this year, I saw a job at a school in one of my favourite cities, one of the places I could see myself living long-term, despite harsh winters. They are launching the IBDP in 2020, perfect I thought. Only they actively wanted to hire someone without IB experience, and I read into this, somebody younger. Anyway, I've noticed this a few times since, schools who really would love to hire someone, usually with experience post-16, could be A levels or AP, but not necessarily IBDP. Some schools want everyone to grow together, admin and teachers alike. Experience is not always everything, but in the case of the IB, I think mindset probably is, along with a little perseverance.
We have more articles on gaining IB experience, either search for IB using the blog search function or get started with this article .
Do you have your own IB story to tell? We would love to hear from you!
Thanks, Jane, for the insightful information and advice.  If you want to know further or are unsure of some of the acronyms used, please reach out to us at editor@teacherhorizons.com