'Is teaching in IB World schools different from teaching in government schools?' is the first question that may arise in the mind of a person about to embark on this journey. The story below is going to suffice your inquisitive mind with a simple answer for this compelling question! No, it is not. It requires open-mindedness to understand and embrace different cultures.
Getting started
I started teaching seven years ago. My first job was as an English language teacher in a local (government) school, but it did not last as long as I would wish. My career path veered and I joined the international community of IB World Schools in Southeast Asia, Singapore. This is when I started teaching English in international schools.
I still remember my first day in a truly multinational and multicultural school. In my classroom, I had students who represented six different countries; Taiwan, China, Japan, France, the United States, Thailand and Indonesia. Whilst teaching in such a diverse classroom, a teacher is likely to encounter problems of how to create a common ground to make sure that learning takes place. However, the other side of the coin is quite different –  expert teachers should not look for a common ground, instead, they should embrace different cultures and create a companionable setting to work in.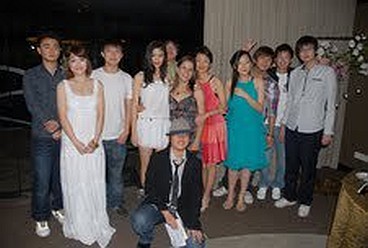 This is what I have done in the multiple international classrooms where I have worked as a homeroom teacher. I always tell my students, "We all are humans and we need to appreciate our common humanity while recognising our differences."
Curricula at IB World Schools
The curricula at IB World Schools allows you to design lessons that will help you draw students in. Both the IB Primary Years Programme (PYP) and Middle Years Programme (MYP) and  curricula give teachers generic guidelines that allow them to design units where students learn to build emotional connections with the taught materials.
One such unit that I have designed was called "people around the world" within the MYP curriculum. In this unit, students learned all about different traditions, costumes, cuisine, beliefs and religions. At the end of the unit students were asked to come to school in their traditional costumes and act as ambassadors for their countries,  all of whom were invited to share lunch.
Students not only learned about different cuisines but they also had a discussion about the significance of peace in our ever-more global world. Such activities are essential as they bring practice into the classroom, and the IB provides the impetus to get started.
Making school a community of practice
Students learn better when they are given opportunities to apply their skills in the real world.  And, again the IB provides the best starting point for this.
In one of the units for Social Science class, students in my homeroom base learned about different government systems around the world. From all of the different government systems, students chose democracy as the best. Later on in the unit, students developed a small government and a constitutional draft that would help them keep their system organised.  As we concluded the unit, my young co-investigators took pleasure and pride in thinking of themselves as 'experts in expertise.'
"Teaching in IB World Schools broadens your horizons as a teacher by inviting you to embrace different cultures and create a learning environment for students from different cultural backgrounds." Remind yourself of this statement before getting started at what you do the best!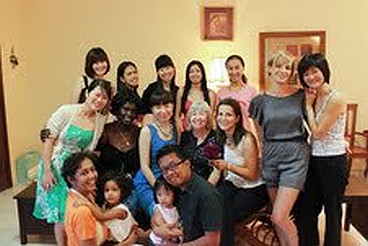 About the author
Armine Abrahamyan has been involved in Foreign/Second Language teaching (EFL, ESL) for seven years. She spent the first year of her career teaching both English and German in local high schools in Armenia, Yerevan City.
Since 2008, Armine has taught many subjects and courses in English – from basic ESL at Primary Grade 1 to Grade 6, Middle School Science, MYP Language B (English), International Science, History of Asian Civilization (India, China and Southeast Asia), Primary 1, 2 and 3 English and Social Science, as well as Science and World History and General Paper courses to high school students.
Armine is currently a faculty member at NPS International School in Singapore.
a faculty member at NPS International School in Singapore.