Unlike many, I hadn't come to Italy in search of its fine culture of good food, wine and the works of Da Vinci. And even the thought of ever potentially working out there as a teacher had never really occurred to me until I was in need of immediate work.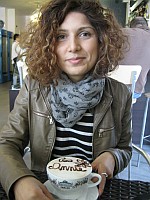 Annie Surdi, who has lived and worked in Honduras and Australia, describes how even an experienced international teacher can still feel lost at the start of a new placement…
As many of you may know, the ESL industry can be quite unpredictable at times, especially where sessional contracts and temporary work are concerned – and when they come to an end, one must often travel in search of where the work is. I had to do just that, and it happened so quickly that I didn't give myself any time to explore or uncover exactly what this job would entail and where exactly I would be positioned, or even the language barrier – all the essential things that I would normally offer some consideration. But as it was work and I needed it, it just didn't filter into my mind.
I arrived at Malpensa airport in Milan and made my way through customs without any qualms, and my dear friend welcomed me and happened to speak some English so it all went quite smoothly. I felt quite calm even though I was pretty jetlagged. It was only the day after when I woke up and saw a note which had directions on how to get to the centre and the name of the mobile shop that I would need to get to in order to get my sim card that I realised life here would demand more than meets the eye. I looked out the window and it seemed pretty dismal and gloomy with no one in sight. I quickly regained my thoughts that I didn't speak a word of Italian and didn't even have a phrase book, so how would I get around?!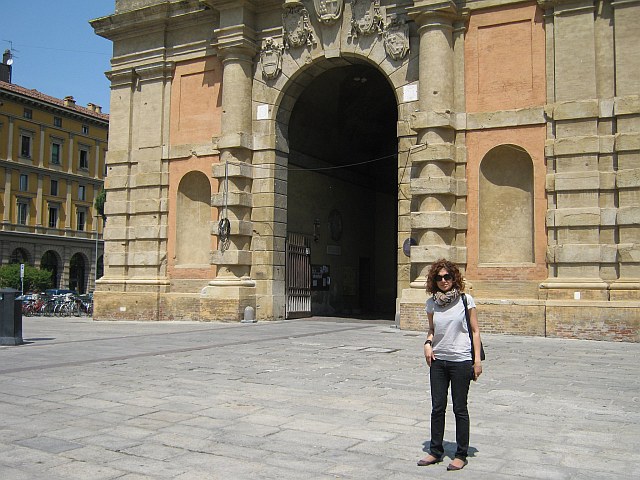 My employer, on the other hand, was keen to get me started, so those immediate thoughts and first impressions of culture shock had to be put to one side. I was escorted to the central train station by my friend who also waited with me patiently as he told me that the train system was not as organised as in London. As I gazed up to get a clear view of the train timetable, I noticed it had been cancelled, so we had to get my ticket refunded. It was certainly not straightforward as we had to report to the head office as opposed to the ticket counter. All the jabbering in Italian and strange faces glaring at me…I felt so lost and not so independent for the first time.
My destination was Carpi and not Capri, which would have taken me off to a beautiful and luxurious island in the South. This took a while to sink in though. I boarded the train and struggled with my baggage, but I couldn't get anyone to help as I couldn't express myself, so I huffed and puffed and sat down.
Now, my new boss had instructed me beforehand that once I arrived at the station I should head straight out through the entrance. I was still a little dazed with all the commotion and followed everyone else, and saw the huge steps leading me out of the station. "I am here, I said to myself". I could see a huge car park but no one in sight. But I waited patiently looking around and at the cars driving past. Little to my surprise, there's a spot of drizzle, and no sight of my umbrella. Half an hour later, I finally built up the courage to ask someone if I could use their mobile as the battery was flat on mine. I approached one man who just walked away as soon as he heard me speak in English; I saw someone else and by the looks of it he could speak a little as he came over and I offered to pay him. He took the money but the line was busy, so I left a message. The man had to leave to catch his train but assured me that he would tell my boss where I was. So, another 15 minutes passed with no one in sight, and everyone just passing me by or ignoring me until someone came over and started speaking to me in English and let me use his phone. My boss was livid by the sounds of it, and instructed me that I was not at the main entrance but the exit!

This was all because I couldn't communicate and get myself across to anyone. For a second I felt pretty low. I found it pretty hard even over the next couple of days, as Carpi was much smaller than I had anticipated, although surrounded by beautiful shops, venetian décor, and cobble stone pavements. Despite all the finesse, I appeared to be so detached from it. My new housemate, also a colleague at the school, appeared to be quite friendly and helped me settle in, but at weekends she would head back to see her parents. The first weekend I just broke down in tears as I finally realised I was so lost and the thought of even heading back to a shop haunted me, as I felt I became the centre of attention – but in a not so nice way.
Thankfully, my stay got better with time as I adapted and learnt a few words to get around and then took a few lessons of Italian to master my way through social situations. I guess, all in all, it comes down to the fact that I wasn't organised as I had taken on the job so quickly. On top of that, I was living in a small town as opposed to a big city where locals are used to being surrounded by foreigners. Life brings forth surprises and valuable experiences at times, and my life-lesson as a language teacher has only just begun.

an international teacher who has lived and worked in Honduras, Australia, and Italy.