Ever wondered what it would be like to live and teach in China? When we asked one of our current teachers, Petros, about his experience he was enthusiastic and eager to give us the low down. Drawing on his short and concise insights, this blog is full of reasons why teaching in China is a great option! Being unfamiliar with China myself I was delighted to hear from Petros and his positive experience of being there so far. It was hard to resist sharing more information on such a diverse and interesting place.
1. Where are you teaching and what's your school like? What made you choose that specific location?
Petros: I am teaching Mathem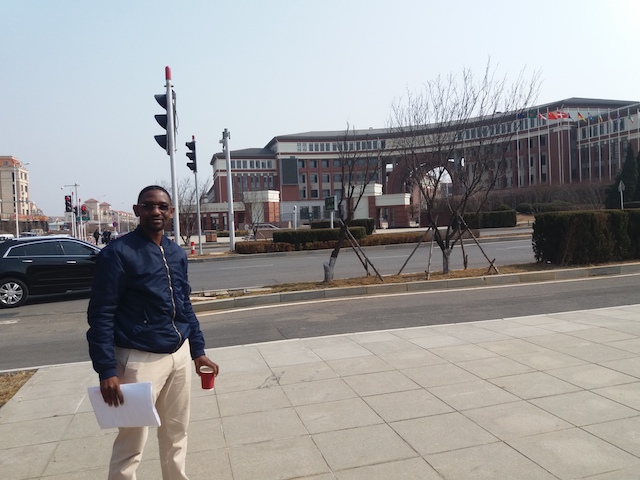 atics at Maple Leaf International School- Dalian, China. Our school follows the Canadian curriculum blended with the Chinese curriculum. The curriculum is so rich and prepares the learners very well towards their high school graduation and university education. We chose this location because the school system also has a foreign National school where our children who haven't reached high school level are learning.
Read more about teaching in China with Maple Leaf Education and watch videos about MLES here.
2. How did you get your job? What was the process like?
Petros: I got the job through Teacherhorizons. My recruitment adviser guided me throughout the process.
TH:  As teachers ourselves, we know how daunting travelling to teach abroad can be, and also how many exciting things there are to look forward to. We believe in the joy of new experiences, and that they will overcome the nerves you have. Our support enables the process to run smoothly so you can focus on the important things – like getting excited about your new home!
Read how another teacher of ours also experienced China, here. 
3. What is the city like? Is there an active expat scene? What do you do in your free time?
Petros: The city is so nice with the beach just a 5 minutes walk from the school! I like to visit The Golden Pebble Beach in my free time.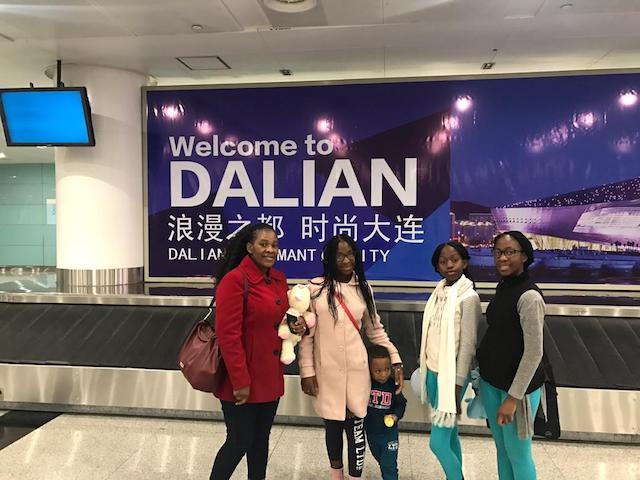 TH: Rather than having to see and do it all in one week, you have months – or longer – to explore your new city and country. From the imperial architecture of the historical sites to the breathtaking views of some of the most beautiful scenery you can find in parks and other surrounding areas, you will develop a great sense of appreciation for your new environment.
Browse our international schools in China for information and current vacancies.
4. What is the food like? Is international food available? Have you tried any unusual local dishes?
Petros: International food is available but we have tried a lot of local dishes and we like them.
TH: You are probably familiar with Chinese food back home, but traditional Chinese food is likely not very familiar!  Some top dishes recommended by teachers are roasted duck and delicious vegetable and noodle dishes. There really is something for everyone here. We unique smells, textures and tastes the food in China is an experience in itself.
5. How is the culture different from your home culture? Have you experienced any culture shock?
Petros: No, I haven't experienced any culture shock yet.
TH: Culture shock might be inevitable but if you have the right attitude, like Petros, it becomes more exciting than overwhelming. Take with you a sense of curiosity and you will experience more wonder and awe than ever. It is a fascinating place to be, embrace it.
6. What's the cost of living like? Are you able to save money?
Petros: The cost of living here is affordable. We are going to be able to save money.
TH: In China, it is really possible to find a position that offers great hours, good pay and great benefits. You can often get a good salary in addition to great benefits.  Sick leave, paid holidays, a generous house concession or rent-free furnished local apartment, and an airfare allowance or even flight reimbursement are sometimes offered.
7. What's the best thing about living and teaching in your chosen city? What have been your highlights so far?
Petros: The weather is nice. I love teaching Mathematics in the Canadian curriculum.
TH: China is huge and so there is no shortage of destinations for teachers looking to work in the country.  From Shanghai to Guangdong, and several other areas in between – you can choose the setting that suits you!
8. Are there any drawbacks? What kind of person would not be suited to this location? Any advice?
Petros: I think any professional teacher can fit here. My advice is to go through Teacherhorizons, they will place you in a very nice and reputable school around the world.
TH: Teachers in China can choose from public schools, private schools, private language institutes, a university, international schools, kindergartens, or even tutoring. You can make teaching in China what you want it to be!
Thank you, Petros, for your concise feedback and kicking off this blog for us. Do you have comments about teaching in China? Do you want to know more? Please get in touch on editor@teacherhorizons.com to tell your story.