I was so excited to actually have a job offer for what on paper looked like my dream job that I accepted without thinking through all of the practicalities!
I was so desperate to leave my stressful job in an inner-city London Primary at the time, that I think I would have taken it anyway even if they had said they wouldn't pay me, and I'd have to sleep in a cowshed!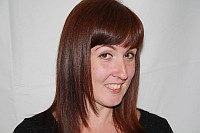 Alison Tipper is a Primary teacher. After a degree in Classics at the University of Liverpool and an MA at Nottingham, she trained as a teacher in London where she taught for 5 years before deciding it was time for a change of scene! She talks to Teacher Horizons about international school teaching in Switzerland.
As it turned out, accommodation proved a whole lot of bother. The school didn't offer much help and it's not easy when you don't speak the lingo and everything is totally in the landlord's favour. You don't choose them; they choose you – but only after scrutinizing your application thoroughly. On my way to view one apartment I passed by lots of people in the street and assumed they were having a party nearby. It turned out they were all waiting for 'open doors' to see the same apartment as me, a common occurrence in Switzerland where the outgoing tenant has one set time to view. I didn't even have a chance to hand in my application as by the time I made it to the estate agents it had been snapped up, which was a scenario that kept repeating itself. I was not the only new teacher having problems, however, and fortunately our school  had a little annexe with bedrooms in it that we lovingly christened the 'Big Brother' house. I was able to stay there rent-free for almost three months before finally getting lucky. For the first month it was like being a student again and a great way to get to know people who were in the same situation. I was the last teacher to leave that year but my record has been broken twice since, and the longest serving person stayed until January when they had to get out because there was no heating!
The major obstacle to everyday life has been the language barrier. I had GCSE French before I went out but it in no way prepared me for some of the situations that have occurred from: 'I think I may have broken your washing machine' to 'I appear to have left my flute in your taxi and it's now having a nice tour of town but can you bring it back please?' and then the embarrassing trips to the doctor when I had a touch of cystitis. I certainly learned some new vocabulary that day! I was so proud of myself the day I conducted my first parent teacher interview entirely in French. However, they say that pride comes before a fall and the next day I was waxing eloquently about my friend's love of cats only to wonder why this was greeted with laughter. It was pointed out to me that I had used the wrong gender for cat so this changed the meaning to my friend not loving cats but a specific part of the female anatomy instead! I have accidentally told someone "Je suis chaud!" (I am feeling horny) instead of  "J'ai chaud!" (I am hot). Once, I said this to an older lady who thought it was hilarious and joked 'oh those English they are so funny!' However, when I accidentally said the same to the caretaker he seemed slightly disappointed when he realised I wasn't propositioning him.
Another problem can be the change of culture. As I was only going to Switzerland I didn't think it would be too different, but I hadn't expected all the rules about re-cycling and laundry. I welcomed the fact that it was a lot quieter than the UK without the big gangs of people getting drunk, but I wasn't prepared for all of the noise pollution laws. Also, all of the shops are shut on Sundays so it is very quiet and you have to be prepared with the grocery shopping. Allegedly, a man is not allowed to urinate standing up in an apartment block after 10pm and before 7am. The same goes for flushing toilets and running showers or baths. People are not supposed to have parties after 10pm and it is not unknown for neighbours to come around and enjoy themselves at your party but call the police when they return to complain about the noise! Not really very neighbourly! I'm only permitted to use the communal washing machine every second Tuesday between 5pm and 10pm. A sign states that the electric supply will be cut off automatically at 10pm. I have actually had to turn down social invitations that would have interfered with washing night. For some reason Switzerland seems to have less washing machines than Albert Square. However, the scenery and lifestyle more than make up for this and I wouldn't have it any other way.

a Primary teacher currently teaching at an international school in Switzerland.