Iraq is a sometimes overlooked teaching destination which has seen more than its fair share of conflict for many years. This didn't deter international teacher Chris Jamison, who decided to make Kurdistan his home. What is teaching in Iraq like, and is it safe for expats? We asked Chris a few questions about his experience so far.
1. Where are you teaching and what's your school like? What made you choose to work there?
I'm teaching at Bilkent College, Erbil, Iraq, which is a large Primary school, KG1 to Grade 5. It has teachers from all around the world – some new like me, some have been here for a long time.
I chose the school as I liked the website. I spoke with the headmaster on Skype and he sold it to me.
2. How did you get your job? What was the process like?
I uploaded my CV to Teacher Horizons and was contacted by the headmaster. One short Skype with him and one with the director and boom, I was gone.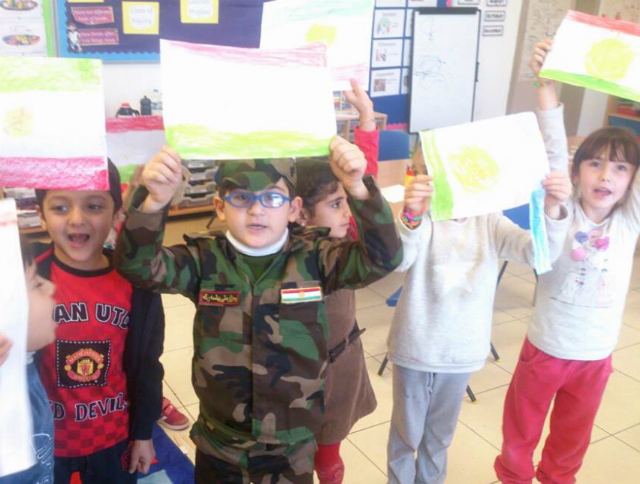 3. What is the city like? Is there an active expat scene? What do you do in your free time?
The city has plenty of shopping centres or malls if you prefer. They have a high quality feel to them in general. There are historical buildings and a huge market.
There are many expats here who I assume get together regularly. I tend to just venture out at the weekend and for a quiz. The bars are very loud and modern, and mostly filled with locals from the Christian area. Women do not tend to venture out, it is a very male dominated area.
4. How about safety? Do you feel safe living and working in Iraq, given the political situation?
I have been here since August and there has been one serious security problem since then, however it was not believed to be linked to the current unrest in Syria and emergency evacuations of nearby towns. I do not feel unsafe although I am fully aware that it could all change in a heartbeat. We tend to go out once a week to bars etc and I have never felt intimidated with this at all. Precautions wise, we do tend to only use known taxi drivers who pretty much ferry us everywhere. I feel it is less safe for women here than me so would probably advise a woman to think carefully about coming here as the freedom they have is not the same as for men. Most of the women I know will only go out if men are with them, not ideal and a little archaic – alas it is or can be a little like that.
5. Which tourist sites or must-visit places are nearby?
The Erbil Citadel, Korek mountain. The market is pretty good too.
6. What is the climate like? Is there any extreme weather? If so, how do you deal with it?
When I arrived in August it was 40 odd degrees centigrade. There have been a few heavy storms but it tends to hold steady. It can be cold at night in December.
7. What is the food like? Is international food available? Have you tried any unusual local dishes?
The local food is bland and consists of pulped beans and rice. There are many Lebanese restaurants, and you can get Indian, Mexican, and Chinese the same as everywhere, but pork isn't available here. I don't tend to eat the local food as it's not very tasty.
I had an unusual time in a Turkish restaurant where you went and chose your fish from the fridge.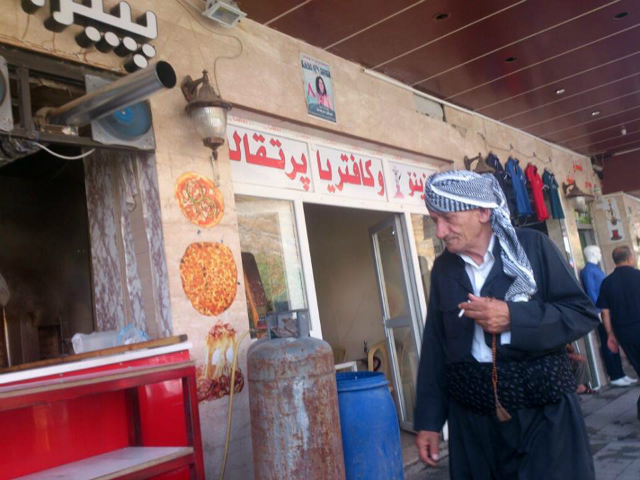 8. How is the culture different from your home culture? Have you experienced any culture shock?
It's very different as it is a Muslim country, so the rules are a bit different from England. Not being allowed to wear shorts out shopping was a bit weird – however I was never bothered when I risked it.
There are guns everywhere for obvious reasons. Not quite like Nottingham.
9. What's the cost of living like? Are you able to save money?
Things like alcohol are cheap in shops but not bars. Meat is expensive. Taxis are cheap and necessary.
I could save money but blew it all at Christmas.
10. What's the best thing about living and teaching in Iraq? What have been your highlights so far?
I have nice colleagues, Kurds are friendly. The kids are nice and keen to learn.
11. Are there any drawbacks? What kind of person wouldn't be suited to it?
The nightlife is not great and nor is the food, so if you are a fan of fancy dining or partying then it's perhaps not ideal.
I would say if you can get by without worrying too much about it then it is a nice place to live.
12. What advice would you give to someone who was thinking of coming to live and work in Iraq?
Go for it, you only live once.
Sign up or sign in to explore international school opportunities worldwide.
If you teach in an international school and would like to take part in a teacher interview, we'd love to hear from you!

who had always wanted to work as a Primary School teacher, and completed his training in 2001 followed by a PGCE at Canterbury Christchurch University the following year. Chris loves to watch and play football, enjoys reading Irvine Welch books and living in countries with a dangerous side.