Alex Reynolds, CEO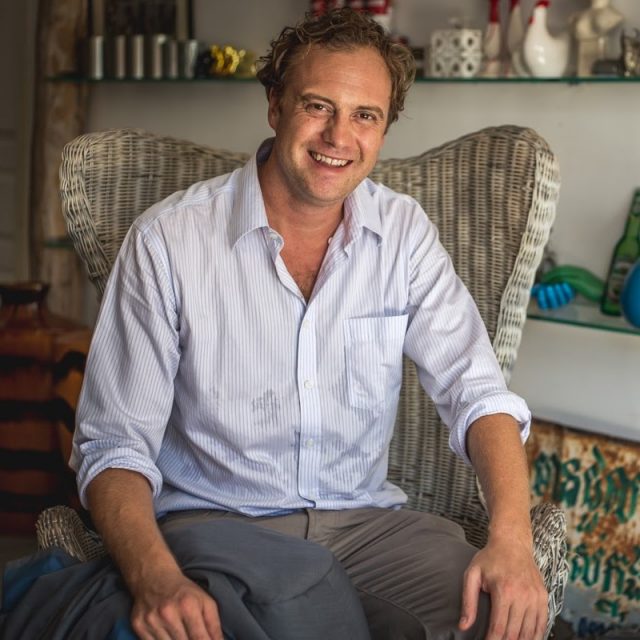 Alex is CEO and Co-Founder of Teacher Horizons. Originally a teacher himself, he has worked in education in a range of countries including Japan, Canada, Nepal, Ethiopia, Uganda, Portugal and the US. He participated in the inaugural cohort of the Teach First programme and taught Geography in London. He then became Director of Studies at an international school in Portugal. He has since set up and scaled a number of successful education ventures in the UK and internationally.
Alex is based in Lisbon and still travels regularly. He spends his free time hiking, surfing badly and running live music events.
Ryan Randall, Director of Technology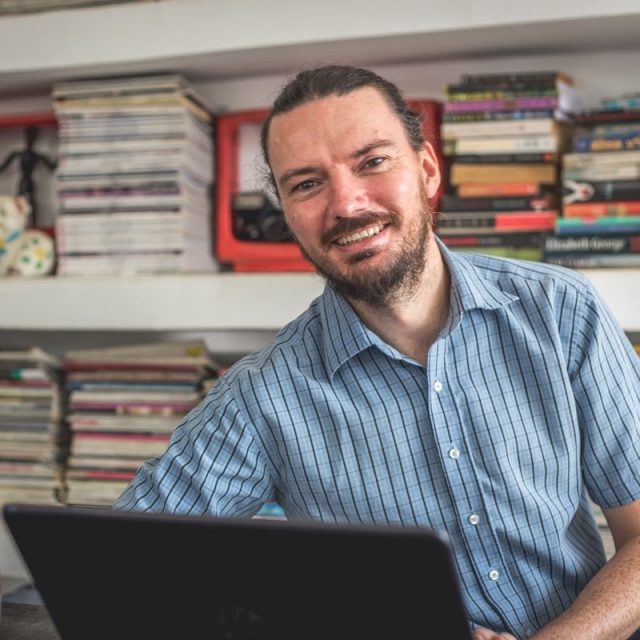 Ryan graduated from Durham University in 1996 with a degree in Maths and Computer Science, and has been living in London, designing and building IT systems for the past 25 years.
Outside of work, Ryan is a keen chess player, and has been the Chairman and 1st Team Captain of Dulwich Chess Club for the past 15 years.
He also enjoys walking, and has completed the Coast to Coast, National Three Peaks Challenge and Capital Ring. He's currently walking the London Loop and working towards an international chess title.
Maggie Johnstone, Director of Recruitment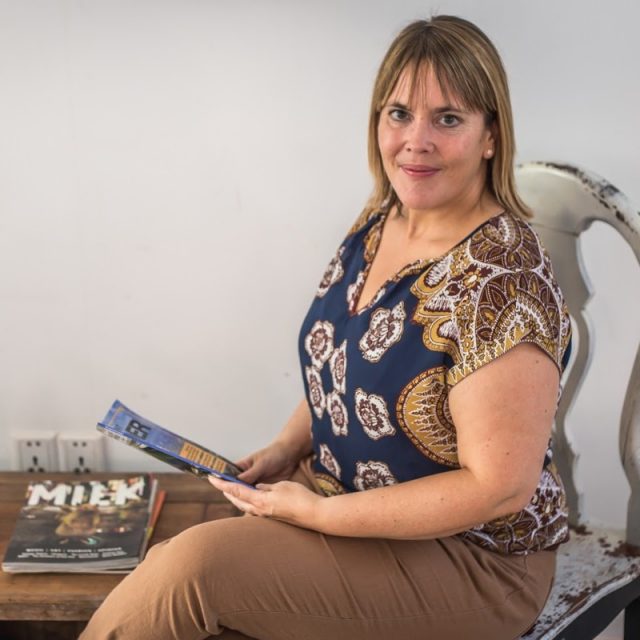 Maggie has 20 years teaching and recruitment experience in the UK and internationally. After qualifying as a Primary teacher, she trained teachers in Nigeria with Voluntary Services Overseas. She travelled through West Africa and became an expert in finding locations off the beaten track!
She is currently based in the South West with her family and 17 chickens! Meet Maggie and read all about her unique teaching adventures throughout Africa.
Emily Parkman, Director of Operations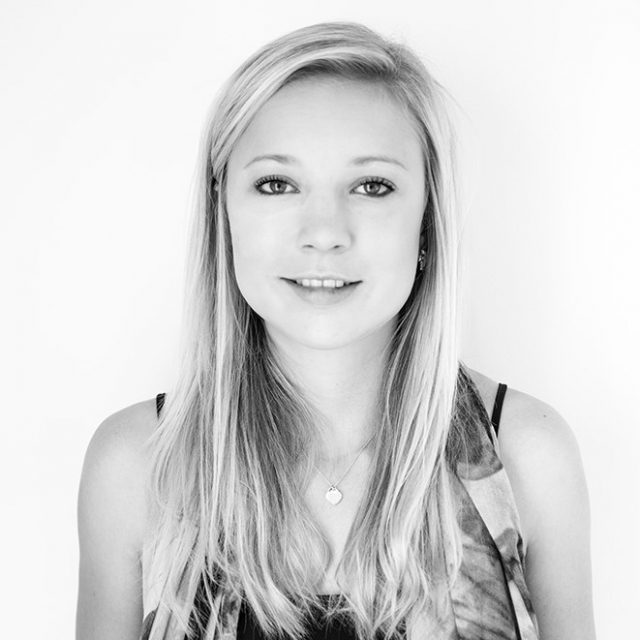 Emily graduated from the University of Roehampton in London with a BA in Dance Studies. She is now based in the UK after living in Siem Reap, Cambodia for three years where she set up and ran her own dance school for children from 2 to 7 years old to explore music and movement through the principles of ballet and jazz.
Although Emily isn't a qualified teacher herself she moved to Siem Reap as a trailing spouse and is keen to help other teachers take the leap to enjoy the benefits it offers them and their partners.
Laura Rigney, Director of School Services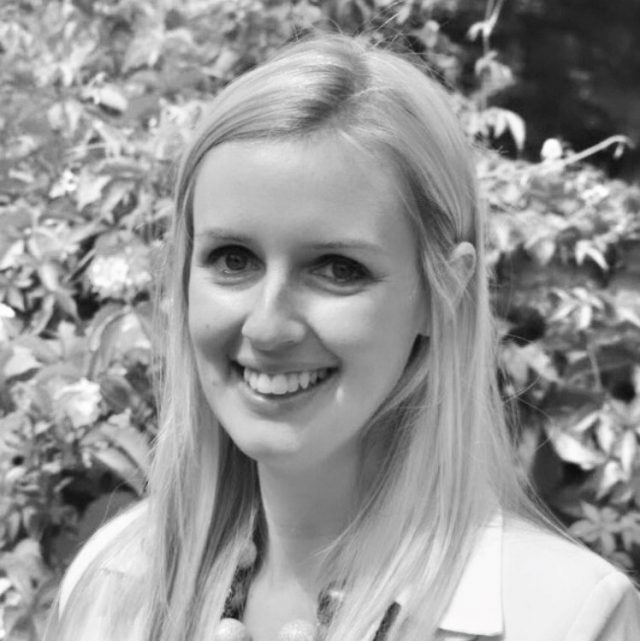 Laura is a Cambridge University graduate and was part of the 2008 Teach First cohort. She taught Maths in London whilst completing an MA in Educational Leadership and then subsequently taught abroad in Cairo, Dublin and Dubai, where she has been based for the last 5 years.
Laura is our School Services Manager and also handles recruitment for Humanities and some English vacancies.
Laura loves to share new experiences with her husband and 3 young children and has taken the opportunity to travel as much as possible since moving internationally.
Julian Whiteley, Chair of Advisory Board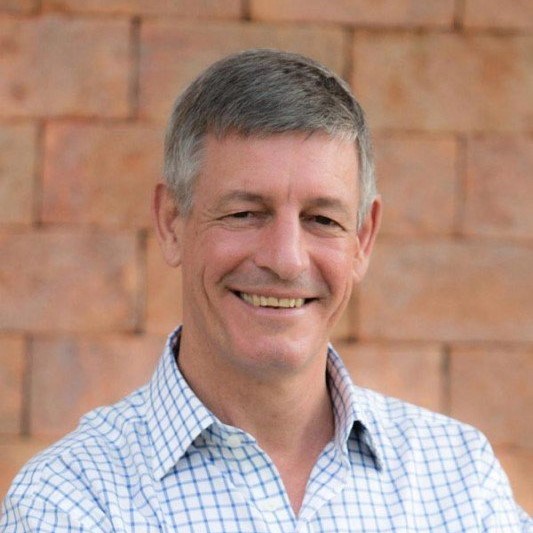 Julian began his career as an engineer in the Royal Navy, subsequently obtaining a teaching qualification from Cambridge University and moving into the education sector. Whilst working in the UK, he also obtained an MBA from Nottingham University.
Julian has more than 20 years' school leadership experience in the UK, South America, and South East Asia. Most notably, for 9 years he was the CEO and Head of College at United World College of South East Asia in Singapore, one of the world's most respected and best known international schools, and, with over 5,500 students on two campuses, the largest.
In addition to his extensive experience of leading schools, Julian has been involved in the inspection, accreditation, and governance of schools as well as the recruitment and coaching of senior leaders.
Anisha Vadher, International Adviser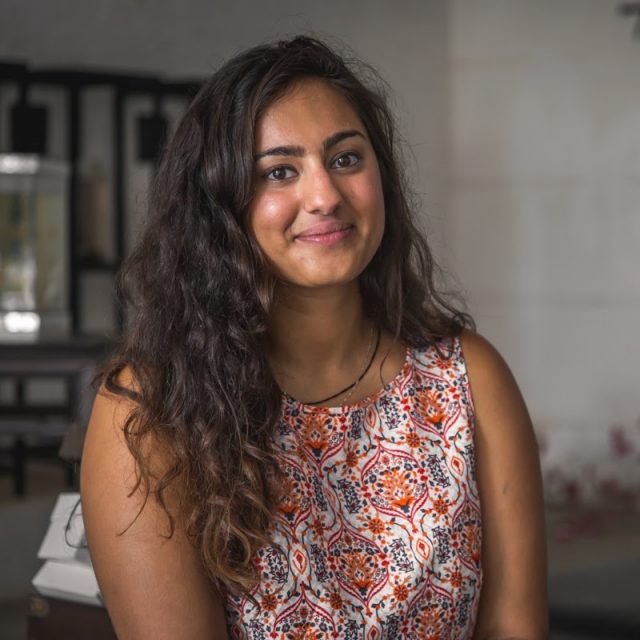 Anisha qualified as a Spanish teacher with Teach First in Yorkshire. She has a passion for languages, having studied Spanish, Portuguese and Economics at the University of Sheffield. She gained international experience teaching and studying in Brazil and Argentina, where she developed a love of South American music and culture. Returning to the UK, she furthered her studies with a Masters in Global Development at the University of Leeds.
Having been based in Cambodia for three years working for Teacher Horizons, Anisha now lives in Italy with her husband, son and little dog. Together, they enjoy exploring Europe in their camper van.
Tiffany Kibblewhite, International Adviser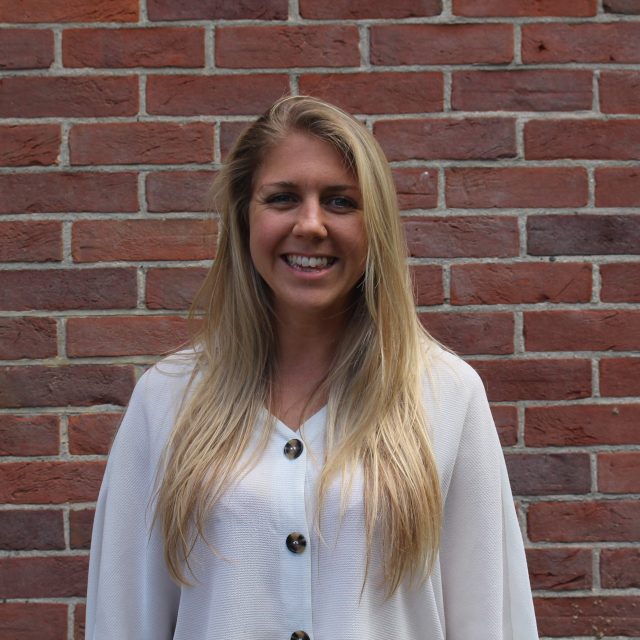 Tiffany is responsible for Science and Psychology positions at Teacher Horizons. She is a Bristol Psychology graduate and was part of the 2014 Teach First cohort. Tiffany began teaching both Psychology and Science in Brixton, London, but has since moved back to Bristol where she teaches solely Psychology to a large sixth form. She juggles this part-time teaching with her roles at Teacher Horizons, enabling her to keep up to date with both UK and international teaching.
In the past, Tiffany has lived in Greece to pursue water sports, the French Alps for snowboarding and Siem Reap where she began working for Teacher Horizons.
Caroline Heaton, International Adviser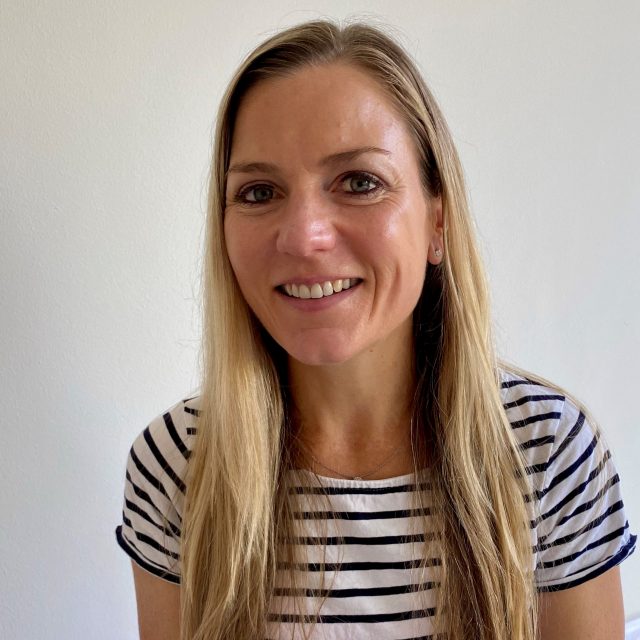 Caroline has always had a passion for experiencing new places and cultures. She grew up in Kenya, has an MA in Education and International Development, and has subsequently lived and worked in the UK, Canada, Australia, the Middle East and currently, the Netherlands.
In the past, she worked within both the fields of HR/recruitment, and education, in both a teaching and leadership capacity, as well as working in a voluntary capacity for an educational charity focused on supporting sustainable educational development in Sub-Saharan Africa. In her spare time, she enjoys running, travel and photography.
Katy Pugh, International Adviser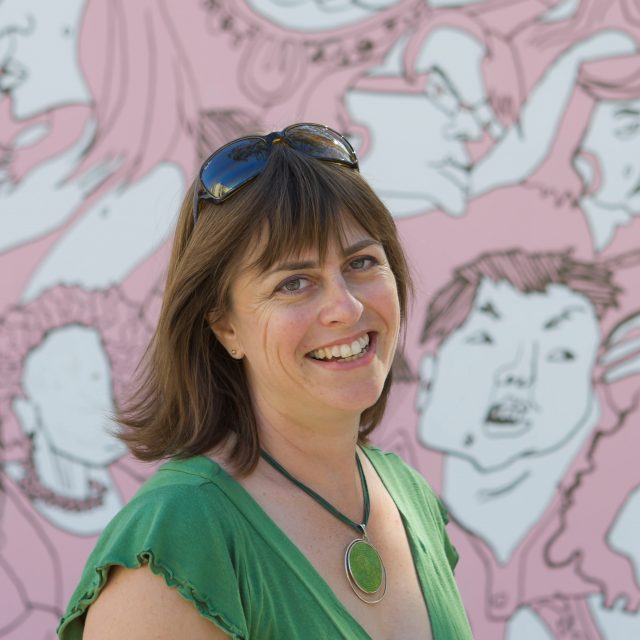 After graduating with a degree in English Literature, Katy worked initially in the field of knowledge management. A career change took her into English Language teaching, editing and writing which she has been doing ever since, including being placed, as Learning Support, in the ESL/SEN department at an IB school in Portugal.
Katy has worked in Zimbabwe, UK and Portugal and has had strong connections with schools in Zimbabwe where her Dad taught English, and latterly UWC Waterford Kamhlaba in eSwatini (Swaziland) where both her parents taught. Katy loves to travel, learning about new cultures and ways of being.
Joanna de Beer, International Adviser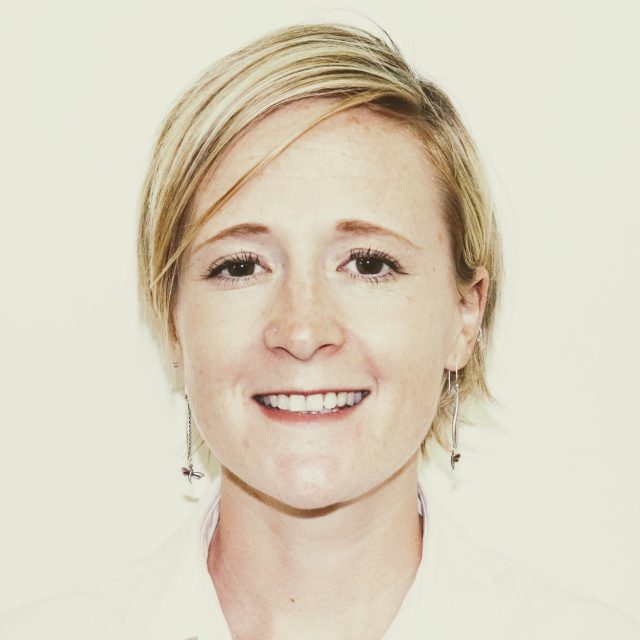 Originally from the UK, Jo has extensive experience in international education and education development management and her career has taken her to Tanzania, Russia, Brazil and her current location, Papua New Guinea. Jo has taught every year level from Early Years through to Secondary, as well as a range of subjects. She has also enjoyed leadership, consultancy, teacher training and advisory roles, and has found her MSc in International Development Management a valuable asset.
Along with her husband, Jo has designed and built an off-grid and unconventional eco-home for their plot outside of Cape Town.
Helen Roe, International Adviser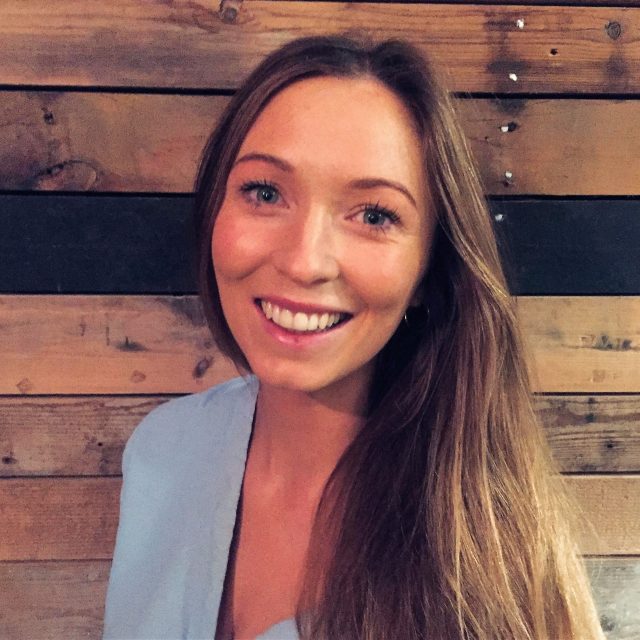 After graduating from the University of Southampton, Helen quickly ventured overseas to spend some time in France and Australia. It was throughout this time that she realised education was the career path for her. On her return to the UK, she relocated to the South West to pursue a career in Primary Education. Now based in Exeter, Helen combines teaching with her role as an International Adviser and loves how both roles complement one and other.
Outside of work, Helen is an avid runner and cyclist. She has explored many European countries on two wheels.
Daniel Baker, International Adviser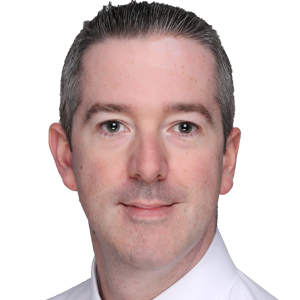 Daniel has more than 18 years of teaching and senior leadership experience. He is a graduate of the University of Liverpool and earned his MSc in Educational Leadership from the University of Leicester. Daniel has taught middle school Science and high school Biology both in the UK and overseas. He has also held a number of international school leadership roles and is an authorised school evaluator and workshop leader for the IBO.
After having lived in Dubai (twice) and in the USA, Daniel is now based in Sweden with his wife and two daughters.
Rachel Knowles, International Adviser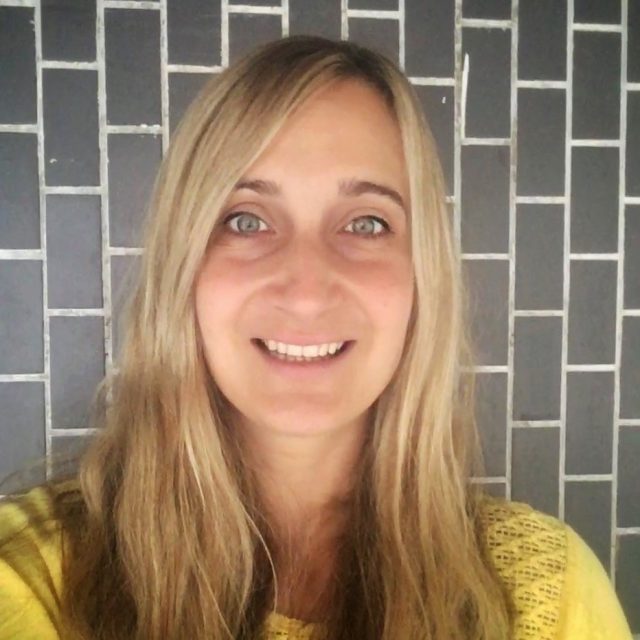 Rachel has enjoyed hugely rewarding teaching experiences across the key stages in the UK state sector and international schools abroad. Her travels as an international school teacher have taken her to Portugal, Vietnam, Mexico and Poland.
After a recent stint in the UK where she worked as a Gypsy, Roma and Traveller Education manager, Rachel moved to Hong Kong with her family where she studies and works as an EAL teacher.
Rachel is revelling in her return to Asia and is loving having the opportunity to rediscover old haunts and experience new adventures with her two young children and partner.
Tom Wilde, International Adviser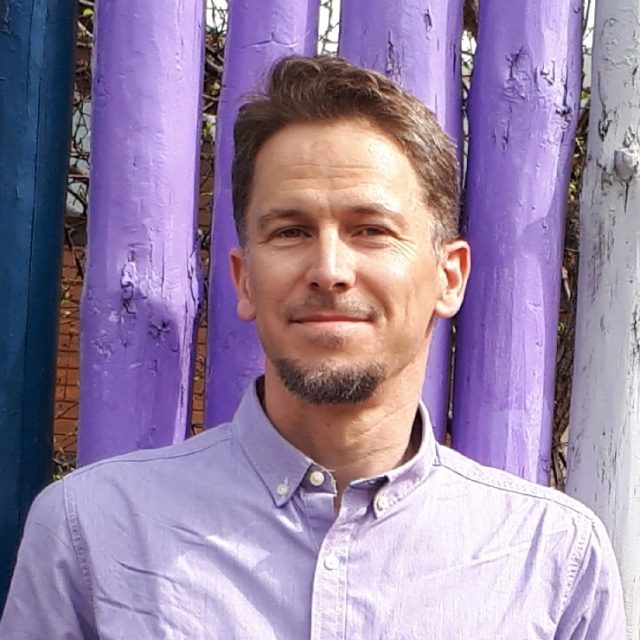 Tom's career in education has taken him to Tanzania, Qatar, Kazakhstan, and Denmark. His experience ranges from teaching in UN refugee camps in the Gaza Strip to headships at prestigious international schools. He has loved every minute and relished every challenge, and is eager to help other teachers in their international careers and personal journeys.
Tom lives with his young family, two dogs, and four bicycles, and enjoys hiking and biking in the spectacular mountains near his home.
James Carson, International Adviser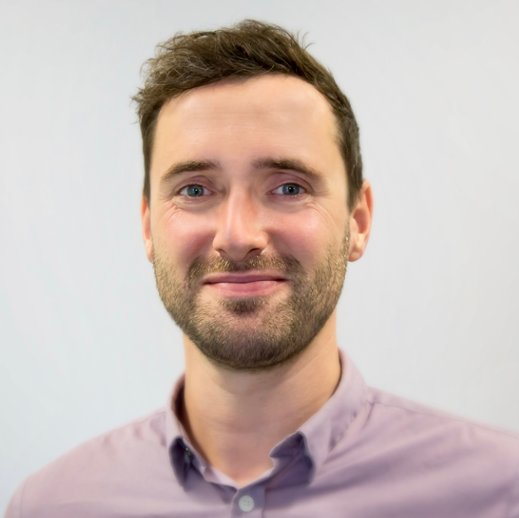 James began his career in education with the Teach First programme, teaching ICT in the UK whilst completing a Master's degree in Educational Leadership. He has since spent 8 years working as a teacher and HoD in schools in Asia and Africa, including two United World Colleges.
In addition to his main subject of English B, James has also taught a variety of subjects in the IB and IGCSE programmes. He has also acted as an IB examiner and a CIS Team Evaluator.
James is originally from County Durham in the UK and enjoys cooking, reading, sport, and traveling. He has just visited his 50th country and is planning to add more to the list soon.
Kavi Singh, Community Growth Coordinator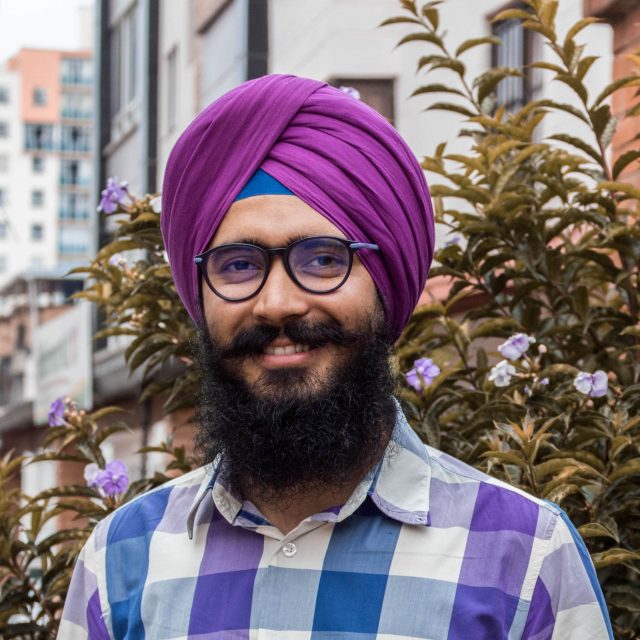 Kavi is an Ontario (Canada) certified teacher and University of Toronto graduate. After couple of years in Canada, he embarked on his international teaching journey to Colombia and Czech Republic. Besides teaching, he has worked on various technology and communications projects and he likes to stay up to date with the latest innovations and tech in education.
Kavi enjoys traveling, reading, writing poetry and biking. He is always willing to go on new adventures and start a conversation about life and its intricacies. He will happily indulge you in some homecooked Indian food and Bhangra dancing if you are up for it.
Camilla Cook, Content Manager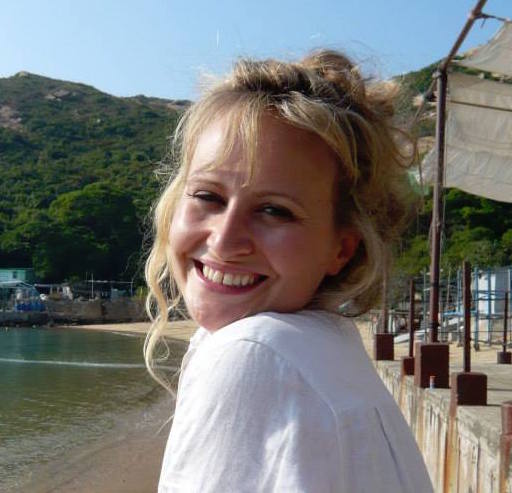 Camilla has been working in education for the past sixteen years, teaching English in the UK, El Salvador, Thailand, and Tanzania. She participated in the Teach First Programme in 2005, and went on to support another Teach First teacher in her efforts to set up The Literacy Pirates, an education charity working to develop the literacy, confidence, and perseverance of young people referred for extra support by their teachers. As their first Director of Learning, she was responsible for planning, leading, and evaluating the learning programmes. She has worked as the Head of Language and Literature in international schools for the past five years, and is now living in Brighton with her husband and two children, attempting to reacclimatise to the weather by cycling around as much as possible and eating lots of ice cream.
Shaun Walling, Operations Coordinator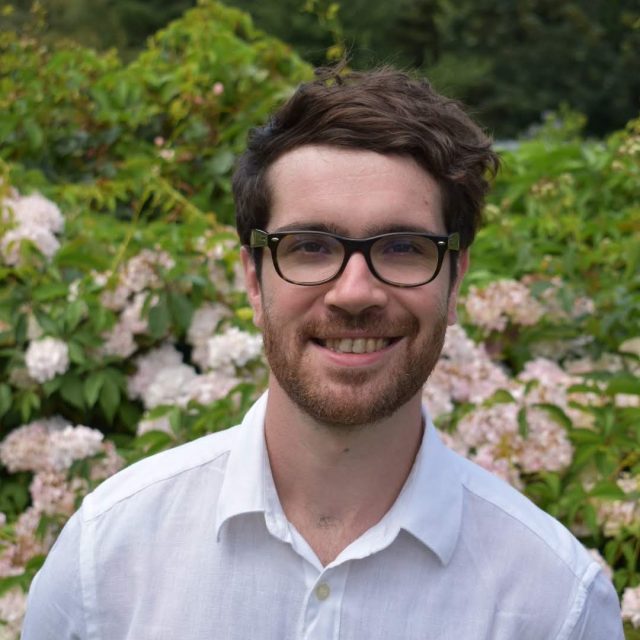 After frequently moving during his childhood, Shaun continues to do so and is now located in Siem Reap, Cambodia. Shaun has gained business experience through working within operations in different industries. Also gaining understanding of education through his partner who is currently an international teacher, as well as youth coaching in rugby and football.
Shaun has a degree in Sports and Exercise Sciences, and has maintained an interest in anything exercise and health related. Shaun also spends a lot of his free time getting stuck into a good sci-fi / fantasy novel or some interesting non-fiction.
Laurence Dobson, Operations Assistant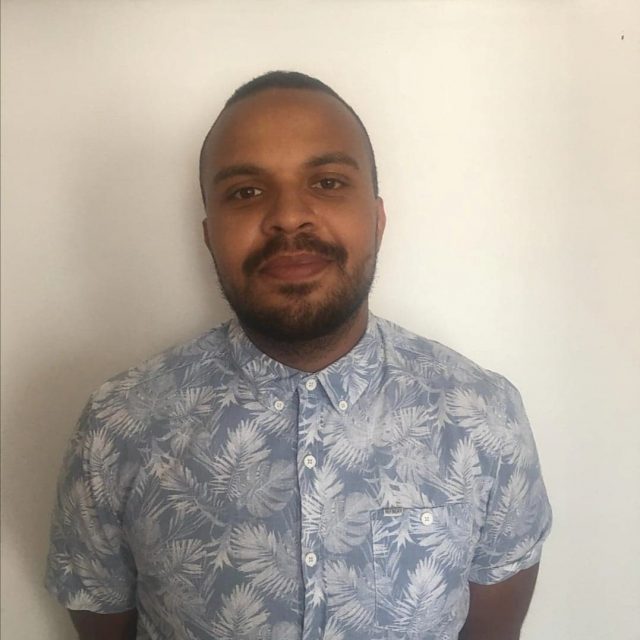 Over the last 4 years, Laurence has been living in Siem Reap, Cambodia and has previously taught at an international school. His partner is a qualified international school teacher, which along with his own experiences, has given him a broad understanding of living and working internationally.
Laurence has a strong passion for football and on his 14th birthday he had a trial for Chelsea FC, and for anyone, this is a very big achievement! He also enjoys a variety of different genres of music and has regularly made the trip back to England to attend Glastonbury music festival.
Veasna Meas, Data Supervisor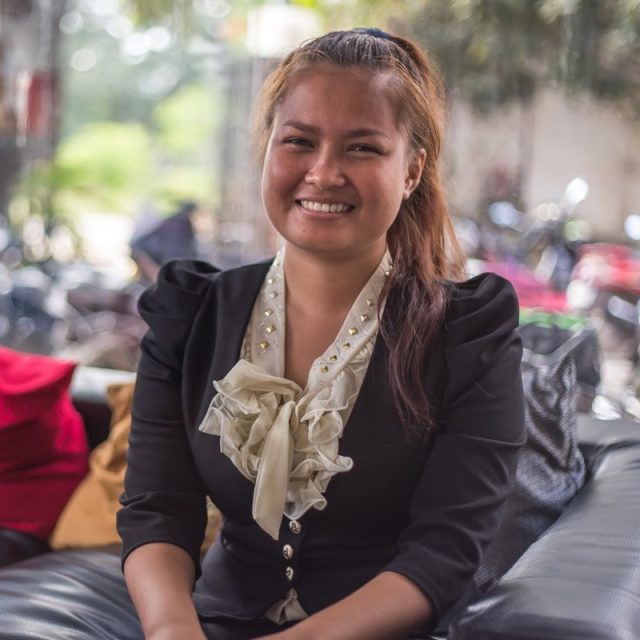 Veasna is a passionate graduate of Jay Pritzker Academy and a student majoring in TESOL at PUC, Siem Reap. Veasna started at Teacher Horizons in 2015. She believes that education is the main key to unlock any issues for solutions needed to make a better place for the young generation, and she hopes to be part of contributing to bringing about this change.
Veasna loves cooking and dancing – in fact, she used to be an Apsara dancer for 8 years. She also enjoys traveling and doing volunteer work to help local people while experiencing local people's daily life and culture.
Veasna Noeun, Data Administrator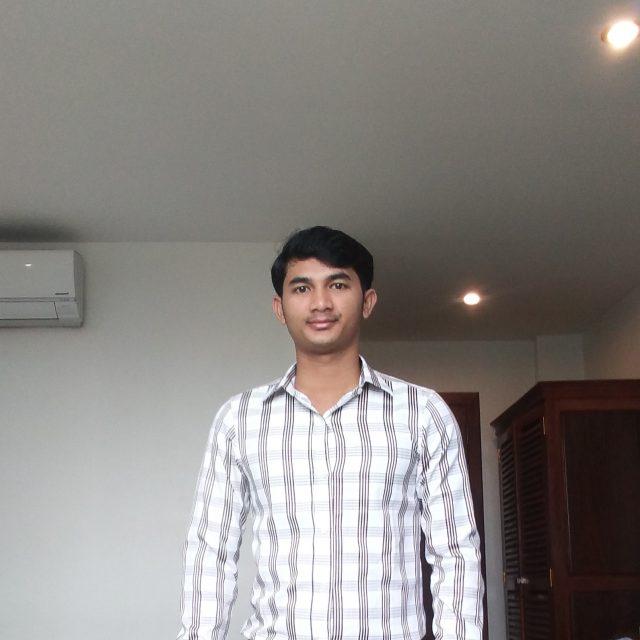 Veasna is a fourth-year undergraduate student who lives in Siem Reap, Cambodia. He is a graduate of Jay Pritzker Academy and currently majoring in Tourism andHospitality at Pannasastra University of Cambodia.
Besides work and college, he likes taking online coding courses such as JavaScript and React JS on Codecademy. He is really into web development and spends his weekends practicing simple website building. In his free time, he likes watching documentaries about nature and society.
Oudom Vann, Data Administrator
Oudom holds a bachelor's degree in TESOL because he has always endeavoured to work in the field of education. Living in Siem Reap, Cambodia, he is passionate about improving education quality in his province and believes that he can be part of the force to bring about this change.
Also a technology enthusiast, he has completed his bachelor of IT from BBU, Cambodia. With his own motto that 'Curiosity is healing', he harbours a keen interest in astronomy and always finds solace in the night sky. During his spare time Oudom enjoys running to explore his surroundings with friends.
Theara Gnean, Data Administrator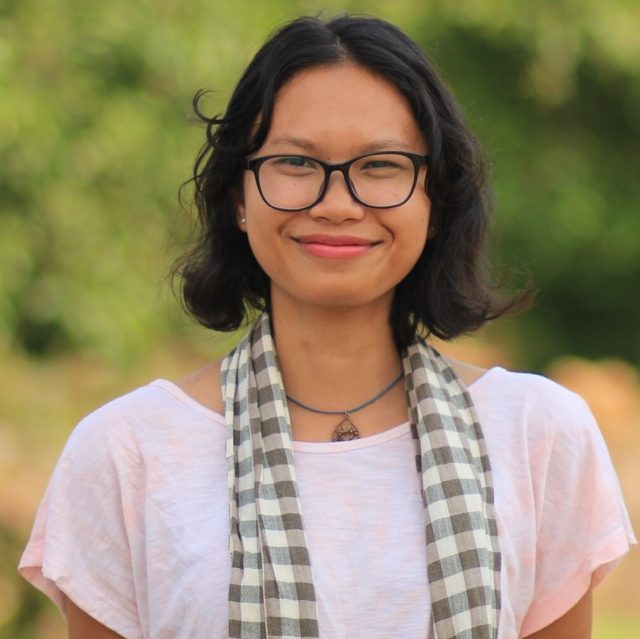 Theara is a graduate of Jay Pritzker Academy and recently, completed her bachelor's degree in International Relations at Pannasastra University of Cambodia. Being a passionate traveler, she has visited a few countries in Asia and lived in Florence, Italy for a short time.
With a keen interest in the UN's sustainable development goals, Theara is determined to support the UN's mission in her work and lifestyle. Hence, she is becoming more sustainable and eco-friendly each day. In her free time, she enjoys reading non-fiction books and listening to podcasts.
Muhammad Awais Nawaz, Software Developer
Muhammad Awais is Master graduate of National University of Science and Technology Pakistan. He has experience in web development for 5 years, where he worked for London School and Science Technology, Memberme, Software Technology and joined Teacher Horizons in November 2019. Furthermore, he was a junior computer science lecturer in University of Gujrat and University of Lahore.
He loves to travel and explore the world and has a dream to visit every country. Mountains are his oxygen and nature heals him. He feels happy while helping others most needy. He loves his parents very much and all his achievements are for them.
Jon Peppinck, Web Developer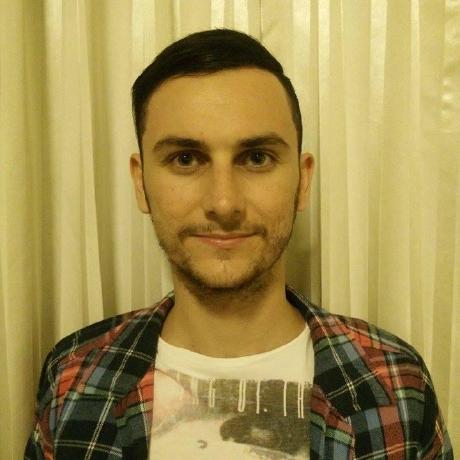 After completing a civil engineering degree, Jon decided to travel abroad to experience the world. He found himself in Thailand working as a mathematics teacher for a year. This sparked Jon's interest in furthering his education in mathematics and technology, receiving a graduate diploma in science. He has since been very interested in software development with a focus on web development.
Jon is due to complete his research masters from the Queensland University of Technology late 2020. His research involves creating virtual reality annotation software and merging it with statistical modelling and citizen science to improve conservational insights.
Alexis Toye, Co-Founder and Strategy Adviser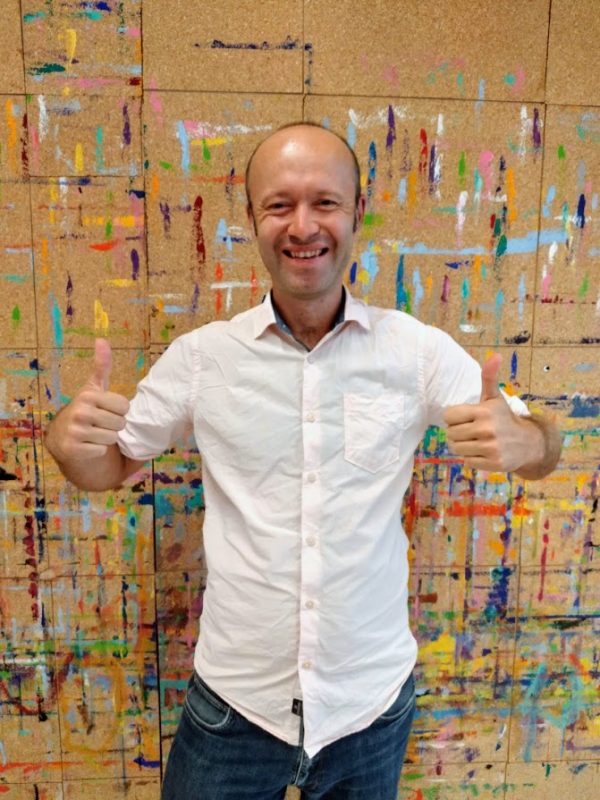 Alexis is Co-Founder of Teacher Horizons. He has recently returned to international education after working as a Lead Recruitment Adviser since Teacher Horizons began. He was born in Turkey and went to an international School himself – St. Andrew's School in Argentina. He studied International Studies with Economics at University in the UK. Being interested in both travel and education, choosing a career in international education was an easy one. He has worked on education projects in Nepal and Nigeria before teaching Maths in London through Teach First. He then become IB Coordinator at an international school in Portugal.
Alexis is currently based in Portugal but is often on the road. He regularly plays football and tennis and thinks he is a half decent chef!
John Regan, Schools Adviser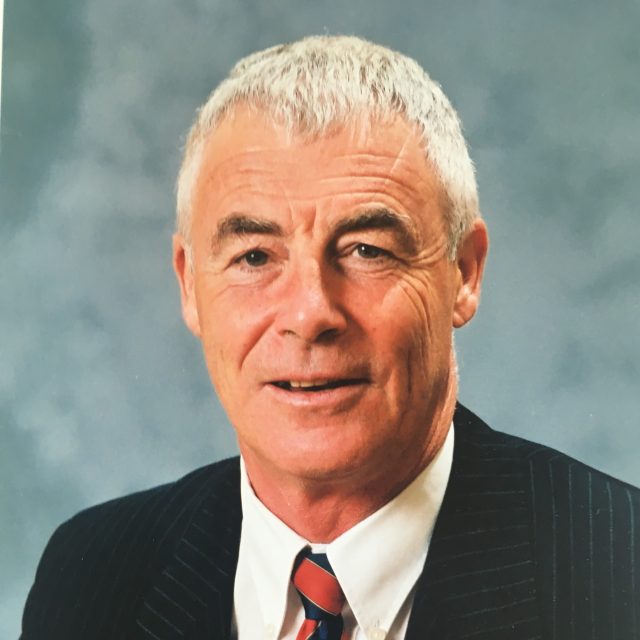 John has been Headmaster of prestigious schools in Portugal, Egypt, and the UK and after thirty years of recruitment experience, he joined Teacher Horizons with a shared vision of the need to improve recruitment across the international school sector. John graduated as a teacher at Leeds University and later gained his MEd.
John is passionate about sport, having represented his country in three sports, as well as running two marathons. He is based in Spain and the UK and enjoys reading and travel.
Otto Villarin, Technology Adviser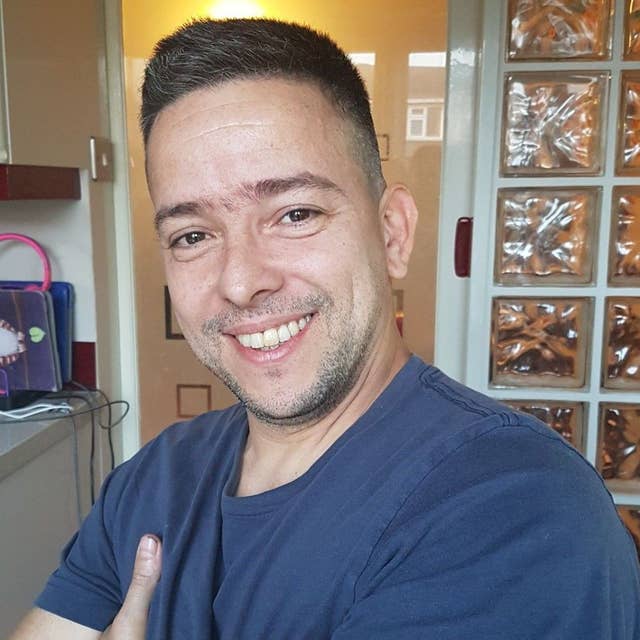 Otto was born and raised in Cuba until he won a scholarship to study overseas. He moved to the UK a decade ago where he has developed websites for a range of large corporations and start-ups.
Otto is a highly skilled IT professional with over 12 years' experience with clients ranging from HSBC to the All England Lawn Tennis club. He developed much of his strong skill set through practical application of cutting edge technologies in the development of complex bespoke software applications.
Eldon Pascoe, Strategy Adviser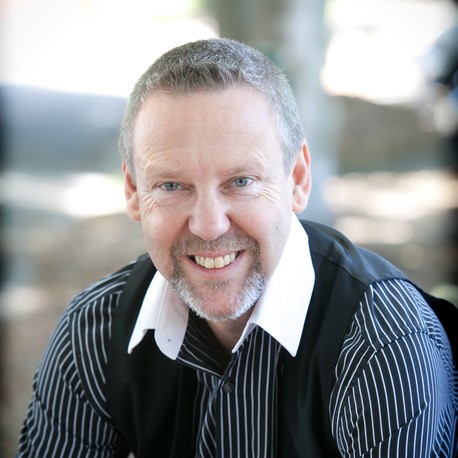 Eldon is the former head of a leading international school, a recognised authority in Gifted and Talented education and a respected professional learning provider. He has a Bachelors degree in Education and a Master in Education (Gifted Education) both from Flinders University in Australia. He has worked around the world including in Russia, Romania, the UK, Peru, Ecuador, Singapore and Australia.
Eldon enjoys the arts, travel and the outdoors. He has acted in or directed numerous drama productions in a range of countries. Eldon is an active participant in walking tours of the places he lives and visits.
Kerry Tyler-Pascoe, Strategy Adviser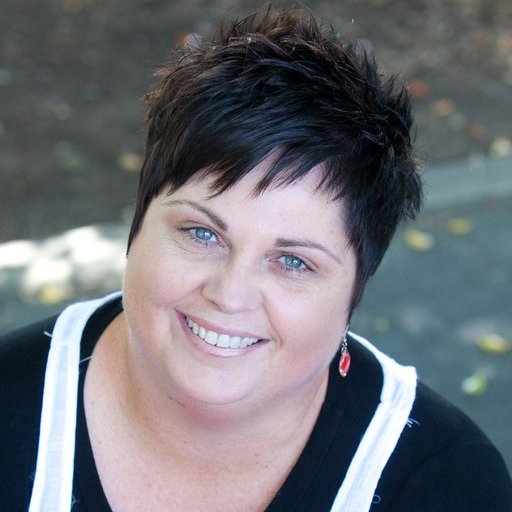 Kerry is a former Headteacher and leader in a number of leading international schools as well as being an educational consultant, motivational speaker and entrepreneur who has more than twenty years experience in Australia, the United Kingdom, Europe, Asia and South America.
She is extensively experienced in operational management, effective recruitment and retention strategies, capability building solutions, stakeholder management, strategic development, expansion strategies, and effective people engagement.
Kerry obtained her undergraduate degree in Education from the University of South Australia. She has been an invited speaker at a range of international and national conferences on varied topics including effective and ethical leadership, and developing the capabilities of team members to perform at their best.
---
Privacy policy | Equality and diversity policy | T&Cs for teachers | T&Cs for schools | Safeguarding and safer recruitment policy