I really took for granted the journey mastering a foreign language would take me on until I embarked on my year abroad thousands of miles away from home. No text book exercises or comical conversation classes could have prepared me for life à la Martiniquaise nor come anywhere close to that joyous feeling of finally 'settling in'…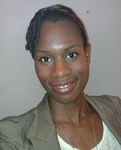 Nneka Chukwurah, who has taught and studied in Martinique, Cuba and Brazil, reminisces about her initial leap into teaching abroad…she also heads up Teacher Horizons' social media engagement. Stop and say 'hi' sometime – she loves connecting with international teachers!
It's been some 10 years since I first taught English abroad through the British Council's assistantship scheme but I can remember every moment as if it were yesterday. I wanted a taste of teaching abroad and I wanted to improve my French – simple! What I got was an amazing opportunity to get under the skin of another language, people and culture…
First few months
These simultaneously sped by in a blur and yet seemed to drag on forever! So many new things to take in all at once – locating the three schools where I would be working, meeting teachers and Headteachers, looking for a permanent place to stay while temporarily boarding with one of the teachers who had kindly picked me up at the airport, not to mention navigating more paperwork to formalise my stay than I'd ever seen in my life! All the while, my French felt clunky – rudimentary at best – as I struggled to understand those around me and make myself understood.
Striking it lucky!
After a short while, I was fortunate to learn through a contact that a local family who were keen to take in a lodger had a room vacant. I fell in love with the house instantly, with its driveway bursting with pink forget-me-not flowers and the expansive balcony! It just so happened that my landlord, Mr Bravo, worked at the local university and Mrs Bravo was a teacher at a primary school I had been assigned to. I'll admit – living with a family probably isn't for everyone – and there were plenty of times where I wished I were tucked away in my own little flat somewhere! I can't, however, express enough gratitude to the Bravos for including me in almost everything they did!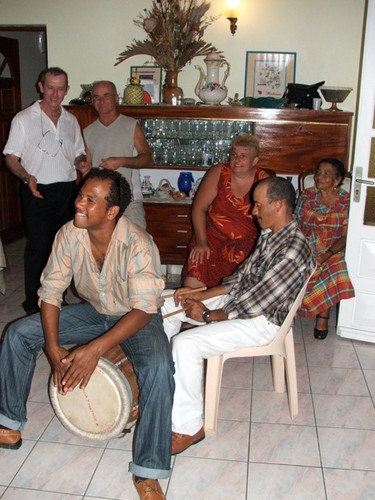 This included family trips, kayaking, Christmas, Easter and everything in between, which exposed me to Martinican culture and hospitality first-hand, nothing but French language 24-hours a day, and a support system – given my friends were all teaching in Europe and my family were so far away back in the UK.Being thrust into a bustling family quickly demystified the appropriate language to use (with plenty of teasing at my regular gaffes along the way) with whom and in which social situations. One of my happiest days was simply calling up a Martinican colleague on the phone without her realising it was me for some time. That was a great feeling!
Culture vulture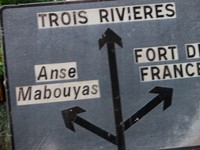 Martinique is a relatively small island, with collective taxi-buses or taxi-co departing from the capital Fort-de-France to all of the other major towns. As Wednesdays were a no-school zone, this became the perfect day to explore what the rest of the island had to offer. Visiting one of Martinique's oldest rum distilleries with one of the other teaching assistants is a particular fond memory.
I made a point of joining Martinique's main cultural centre, Le CMAC, Scène Nationale de Martinique for updates on upcoming exhibitions, productions and plays. In such a small place the CMAC was pretty much 'it' for stumbling upon young Martinicans (most of them having left to study in mainland France)…unless you include the island's numerous 'zouk' night-clubs! I even took up a contemporary dance class on Saturday mornings…but that was was short lived. The humid days and early starts were hard enough to negotiate in the week, let alone at the weekend! I discovered kayaking was more my thing and now I try to do it every chance I get.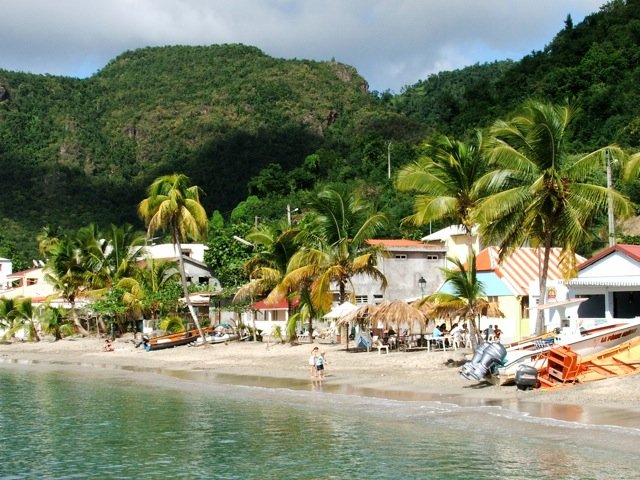 Going back
A few years ago, I travelled back to Martinique – well, I'd talked about it so much I just had to show my partner this place that had made such an impression on me and kick started my passion for travelling. I hadn't been in contact with Mr & Mrs Bravo for years, but after a few warm emails they insisted on collecting us from the airport, dropping us to our guest house and having us over for dinner the next evening.
My French had certainly regressed a little by then, but my memories of the year I had spent there were as sharp and vivid as ever. Taking the plunge and teaching on the other side of the world remains one of the best choices I ever made.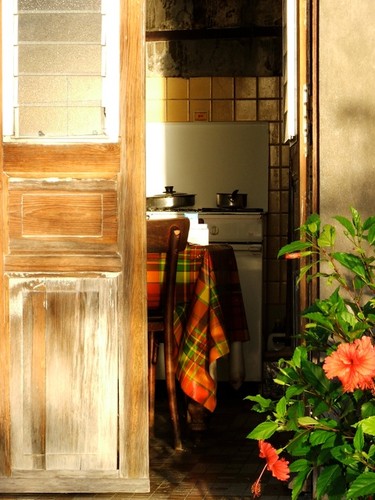 former Teacher Horizons blog editor. Now she works at vInspired - a digital platform that enables young people to take action on causes they care about.