Plus plenty of resources, links and support for international teachers.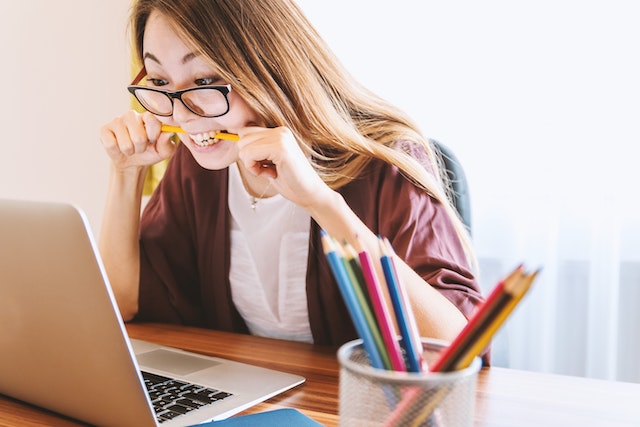 Has your school been closed or classes cancelled due to the Coronavirus? Is your mind riddled with questions about how to capture the power of face-to-face learning over virtual platforms?
Suspension of study in schools is increasing across the globe. UNESCO are keeping an up-to-date account of how schools are being affected. They stated last week that there were 14 countries with nationwide school closure, while other countries have localised closures. With the rise of students at home, international teachers are turning towards online virtual classrooms. It's time to consider our modes of delivery.
Your International School might have a digital plan in place, or you might be considering yourself how to plan for the shift to remote teaching. Below we suggest ways to adapt from in-person instruction to a virtual one. To make it easier for you we have broken it down into 5 areas with some digestible suggestions from our knowledgeable advisers and teaching community.
Number 1: Harness the power of an International teaching community.
Community is everything to us at Teacher Horizons and with over a quarter million teachers as part of ours, we have a wealth of knowledge at our fingertips. While uncertainty can cause overwhelm, we can also look to the positive aspects of community in this trying time. The key in this time is to find the right way for you and your students to get the most out of remote learning. It is not a one size fits all situation and online teaching will require some trial and error. Call on your fellow teachers and coworkers to find out how they are doing things and consider joining some support groups. Some of our teachers say they are using this Facebook group which supports educators in planning distance learning due to school closures.
Number 2: Choose the right platform among the myriad of remote learning apps.
Since the shift towards remote teaching and learning is growing, the number of apps and platforms also seems to be. It can be overwhelming to know which ones to use and what they are there for. Here are the common ones our community are using:
Google have different platforms that are being used. Google Suite for Education is the main one of which Google Classroom and Google Hangouts Meet are a part of. Google Classroom is a service that helps you assign and share work. Google Hangouts Meet is currently made free until July. There are lot of resources around using these tools. We find this Google blog useful.
Zoom a video conferencing platform is also being used as a virtual classroom right now. Zoom conferencing lifted their 40minute time limit on Basic accounts for schools affected by the Coronavirus.
BrainPOP offers animated videos to engage students. SeeSaw is a platform for student engagement. According to their website: "Teachers can empower students to create, reflect, share, and collaborate. Students how what they know using photos, videos, drawings, text, PDFs, and links. It's simple to get student work in one place and share with families, and nothing is shared without teacher approval."
Wanting a more comprehensive breakdown of Apps and platforms? UNESCO's site have a really thorough list of educational applications and platforms including ones for mobile phones and ones available in multiple languages.
Number 3: Keep students engaged while they're at home.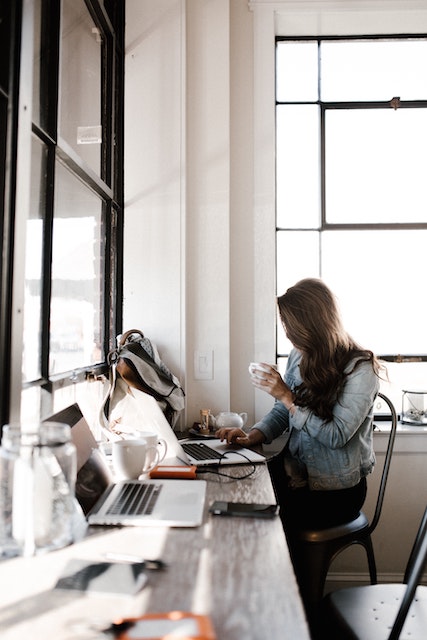 Virtual learning can be challenging with potential for a high disengagement rate. How do you keep from students switching off or skipping lessons altogether? To keep them engaged, use methods that keep them involved, curious and collaborative. We have some tips below:
Keep it simple when teaching remotely.
Especially when it comes to young learners, simplify the tools and apps so that both primary school students and parents are not overloaded with technical issues. One school we work with uploads the days work and videos to a blog on the school website, streamlining everything and then use the SeeSaw platform for the work itself.
Take your time when teaching remotely.
Understand that the dynamics of a child working with a parent are not the same as a child working within a class-it can take much longer to achieve even the shortest of tasks- be patient and tolerant.
Engage with parents when teaching remotely.

Be prepared to support parents emotionally when they are struggling with work resistant children in this new environment.
Number 4: Find the right method of teaching for you.
You can choose between Flipped learning-with pre-recording vids and being interactive with students when you are on Zoom/Google Meet. Some teachers use flipped classrooms, where students watch videos at home and practice skills during class time. Here are some of our suggestions for different teaching methods:
Use Polls, chats & visuals

You can use some icebreaker games using polls, emojis and group chats. Polls can be especially useful to measure engagement or to check in to know if your instruction has been received, especially if the group cannot see you.

Facilitate peer-to-peer learning

Even though you are in a virtual environment you can still harness useful peer-to-peer learning. Why not use breakout rooms for pair work and small group discussion via chats. Some of the platforms we mention above allow opportunity to do this. Or you can use google docs where students can work together via a shared document and you can post the link in a group chat. Try using screen share to work on the document together, too.

Establish rules

Be clear on your method of instruction. When using Google Meet for example, you will need to be clear and consistent. Our adviser reports that "One successful tactic has been teacher or TA leading the Google Meet while the other acts as admin, typing invites to speak, monitoring the group etiquette and allowing the chats to go smoothly"
Number 5: Last but not least—get organised!
Engaging students requires planning, management & creativity. It also requires great organisation, transparency and communication. What about these 3C's for helping you organise your virtual teaching world?
Checklist
A checklist of daily and weekly tasks for both parents and students can really help all ages stay calm and for you to measure progress, accordingly.
Counsel
Look at videos/resources on motivating children so you feel confident. Also, explaining the situation and sharing resources can be really reassuring to parents.
Communicate
Be transparent and communicate as much as possible from the earliest date possible.
We will continue to update this article with relevant resources as times continue to change. In the meantime, We would love to hear from you. Don't let this uncertain time stop you from doing what you love, sign up to be part of our incredible community of international teachers.