You are faced with a problem. Four international schools have offered you positions. Each offer salaries in different currencies and each has different benefits. The cost of living in these four countries varies hugely too. What is the best way of assessing the package on offer? Which will afford you the best quality of life whilst allowing you to save?
This blog post attempts to help by using four real life examples of a candidate currently working in the UK and looking for work overseas.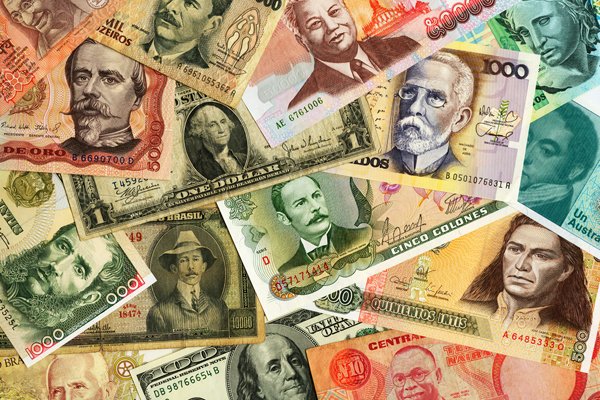 The background
This is the situation you are confronted with. You currently live in London, have 3 years experience and attract a salary of £28,300. You save £1,000 a year (although good luck saving in the UK!). Your rent/mortgage is £1,000 a month and you eat out once a week.
The offers
You are offered four positions:
1. Teaching job in Thailand earning $35,000 a year with 10% tax. Accommodation, health insurance and yearly flights are all provided.
2. Teaching job in Mexico earning £15,000 a year with 15% tax. Accommodation & utilities are covered as is a food allowance (£100 per month) and a teacher saving scheme worth £2000 tax free a year.
3. Teaching job in Dubai earning $40,000 a year tax free on top of an accommodation allowance which will cover a 2 bedroom flat.
4. Teaching job in Germany earning €50,000 a year with no accommodation allowance and a tax rate of 30%. Return flights are covered.
How do we compare international school salaries?
There should be two main things you are interested in: what will be my quality of life and how much can I save.
I would recommend the following strategy:
Work out your take home salary once accommodation and tax have been paid for. Give yourself a budget for holidays, accommodation and home visits to find out how much free cash you will have at the end of each month. Then use http://www.numbeo.com to work out the CPI (consumer price index, an indication of the cost of items in a country) – use the one in green below for Mexico City for example:
Index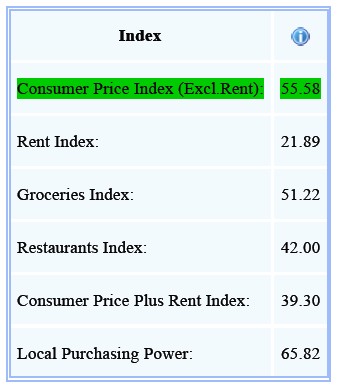 Take the remainder of your take home salary and divide it by the green CPI above followed by a multiplication by 100 (which is the approx CPI for London or New York). This will give you an idea of what you will have at the end of the month.
The following table should help:
The table above shows that despite earning significantly less in Mexico, for example, you will still have a spending power over three times greater than what you will have in London. So, the final figure is the equivalent that you would have available to you if you were still living in the UK.
What does this all mean?
Living abroad, the potential for saving and also having a much better quality of life is increased substantially. Notice, in the case of Dubai, you'd save £5000 a year, have a nice big holiday budget and still have a good level of disposable income for all those fancy restaurants. By the way, www.numbeo.com also gives you a break down of what costs of items are in the UK. For example a three course meal in a mid-end restaurant in Dubai will cost you a median of £27. I can spend hours looking through this kind of info!
Whilst in London you would be living in a shared house, taking public transport and going out to eat once a week, in Thailand, Mexico, Dubai or Germany you'd be able to afford your own two bedroom flat, buy a second hand car and probably eat out three times a week. Should you choose to return home, hopefully, not only would you have had a great few years but you're much more likely to have savings to put towards a house deposit.
Final Thoughts
Should you base your decisions on which school position to accept on this information? No! Ultimately, I doubt you went into teaching for the salary (although it helps!). Choose primarily on the basis of the school and country ensuring it is the correct match for you. You will never regret an amazing experience with a low salary whilst you may regret the opposite. However, it is a factor to consider and using the above analysis should help find out whether you are getting a good deal or not. I hope this blog post helps put international school salaries into perspective as well as giving you a tool that compares your current salary with one you could be enjoying in sunnier climes abroad!
I suppose my final question may be: why does anyone teach in the UK?!
Sign up to Teacher Horizons and begin your new adventure as an international teacher! Our experienced advisers will provide you with personalised support so you can find the right job to match your skills.
These wise words were brought to you by our very own Alexis Toye, Teacher Horizons' Co-Founder and Director of Operations and Finance.

Director of Operation and Finance at Teacher Horizons. Former IB school teacher and IB Coordinator at Oporto British School and Westminster Academy.