At Teacher Horizons we take pride in our personalised and supportive approach. We're always delighted to receive feedback from happy teachers. As we reach the end of an academic year we wanted to spotlight some of the teachers who we've helped on their way to a new adventure.
Kelly Wilson – Myanmar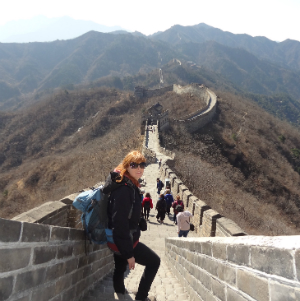 "My husband and I are both teachers and both joined about 3 or 4 International teaching job websites. Without a shadow of a doubt, Teacher Horizons was, by far, the best. It was really simple and easy to get my application details onto the website and within days of me doing this, I was contacted about suitable roles. Three weeks later, I was successful in my application and got a job teaching in Myanmar. I communicated with Alex, who was brilliant. We had a Skype interview early on and from there, he could work out which positions would be better for my skill set. I kept in regular contact with Alex via email who kept me updated with posts coming up.
Myanmar was certainly not on my radar for countries to work in and my husband, especially, was a little cautious. Alex, who has travelled to many areas across Asia and so has first hand experience, was able to put our minds at rest with a Skype conversation. If we ever needed anything, he was always available to speak and with such a huge move with small children, we were really grateful to have that security, knowledge and support.
We leave for Myanmar, from the UK, in 38 days and we are so excited about our new adventure and we wouldn't be going on it without Teacher Horizons."
Chris and Kerry Trewern – Brunei
"My wife and I had worked in International Schools before we had our children. We came back to New Zealand to have a family. We had since become very settled back in New Zealand with our two children and other family and friends. We always thought we would like to teach in International schools again, but after 12 years this was a big decision for us. What I really appreciated was that no one at TH was pushy. We always received sensible, reasoned advice from TH which presented both the pros and cons of different positions, which was really helpful in helping us make a final decision. Thank you to Alexis and Alex for your support and help."
Joshua Cannon – Ecuador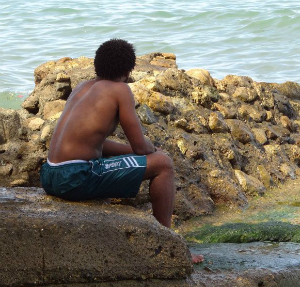 "I think my experience with Teacher Horizons is a bit unique in that I wasn't really looking for a new position. I had previously completed my profile, but was settled at my previous job. However, when I received an email from Tineke regarding an amazing opportunity in Ecuador I had to jump on it. Even still, all I had to do was share my interest and the TH team took over. Within 24 hours of interviewing with Teacher Horizons I was contacted by the school to set up an interview for the job. One week later, I had a job offer; and now I'm off to a region of the world that I've dreamed about for years. Thanks, Teacher Horizons!!"
If you're inspired, then why not browse our latest jobs in South America, Asia or Europe? Visit our happy teachers page to read more testimonials and don't hesitate to get in touch if you have any queries.

who lives and teaches in Cambodia. Sammy has her own
blog
.