This week we need your help. Every year we support a different educational charity, and it's time to choose who is next! Who better to help with this, than our international community of teachers? Being stationed all around the world, you know where the help is most needed.
Why do we support charities?
We strongly believe that all children from all backgrounds deserve great teachers and a good education. However, most of our income is generated from international schools that educate more privileged children. By giving to education projects in developing countries, we can also enable thousands of less privileged students in developing countries to gain access to a quality education as well.
How do we support these charities?
We support in two ways. Firstly, we commit every year to give 10% of our profits to our chosen charity. Secondly, we raise awareness and promote the work of the charity on our website. We give them free advertising space and communicate their message through blogs to explain the good that they are doing. Finally, we like to spread the word personally. Through direct emails to teachers and schools, we make everyone aware of the impact that they are having just by being part of our community.
Read more about how and why we support charities in this blog.
Who have we supported in the past?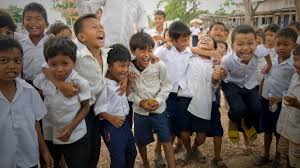 This year we have been supporting a charity called Tea Leaf Vision. This is a charity that is having a huge impact on young people in the tea plantation region of Sri Lanka. TLV provides English classes to some of the most impoverished children in Sri Lanka providing them with the employability skills they need to broaden their horizons. For every teacher that is hired through Teacher Horizons this year, we have committed to supporting a student in Sri Lanka to study English for six months.
In the past we have also worked with Helping Hands in Cambodia. This is a grassroots organisation which runs a school for 300 children in rural Siem Reap, and educates mothers and care-givers about health, hygiene and nutrition. Teacher Horizons part-funded Helping Hands' initiative to provide students with solar-powered reading lamps in order to let them study in the evening, as many homes in rural areas have no electricity supply.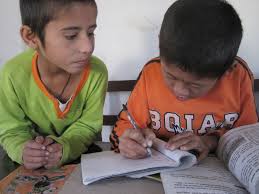 We have supported
Teach for Nepal
and
Teach for Cambodia
. These amazing charities are starting a movement to end educational disadvantage and inequality in both Nepal and Cambodia. They work with outstanding university graduates and young professionals who commit to two years of fellowship teaching in public schools. In doing so, they bring about academic achievement and have a transformative impact on their students. At the same time, they harness their leadership skills through the teaching experience and intensive development training and support.
Finally, we work with smaller projects too. For example, we enjoy helping the Giant Puppet Project – a local children's community arts project that promotes education and self-expression for disadvantaged children. The project holds a spectacular parade through Siem Reap each year (where our office is based), with impressive giant puppets representing environmental and educational themes.
Read more about how we help Tea Leaf Vision by reading our blog here
What are we looking for?
We need you to give ideas of charities which are close to your hearts. The charity must be an international education charity, or helping education in some way. Ideally, they should be helping a developing country, but they must be registered in the UK.
What you need to do.
Please send an email to info@teacherhorizons.com with the subject title 'Charity idea'. Give the name of the charity, a link to the charity website (if possible) and a brief explanation of why you think we should support them.
We know that as teachers, you impact children every day, but this is a great opportunity to widen that impact. By giving us ideas, you have the chance to make a big contribution to a
charity

you really care about. We look forward to hearing from you.

Teacher Horizons Blog Manager and Recruitment Adviser.