Extreme poverty, malnutrition, squalid living conditions, no running water and poor sanitation are all part of a tea picker's life. The tea pickers sit at the bottom of Sri Lanka's social strata. The education provided to the children on tea estates is deliberately poor so that few can achieve the qualifications to get jobs outside of the estates and tea picking becomes their only 'choice'. It's a generational back-breaking job of servitude, rooted in a history of colonialism.
Tea Leaf Vision (TLV) is a charity who aim to change this. Read on to find out all about their work and how, by using Teacher Horizons, you are helping them make a difference.

As a team of international educators, we are committed to supporting international education for a range of schools and students of all backgrounds. For this reason, we donate 10% of all our profits to support education projects that offer opportunities to less fortunate students in developing countries. This year, we have selected Tea Leaf Vision (TLV) as our charity due to the impact they are having on young people in the tea plantation region of Sri Lanka.  TLV provides English classes to some of the most impoverished children in Sri Lanka providing them with the employability skills they need to broaden their horizons. For every teacher that is hired through Teacher Horizons this year, we will commit to supporting a student in Sri Lanka to study English for six months with the aim of equipping them with the skills they need to make their own life choices.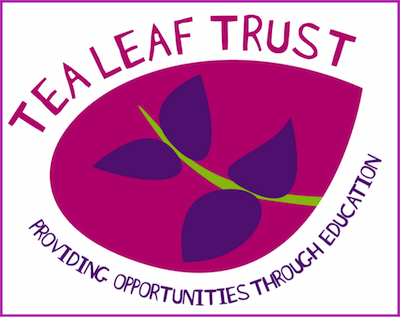 What is Tea Leaf Vision doing?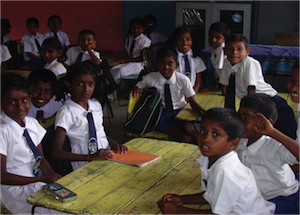 Tea Leaf Vision offers a full-time and free 'Main Diploma Course' in the English Medium. This takes students from no English and I.T skills, to the point where they can sit for a job interview in English and have the skillset to achieve employment.
However, this is only a part of what Tea Leaf Vision does. It also embeds personal development and community service throughout the diploma course. One example is Tea Leaf Vision's Community English Programme (CEP), which tackles these issues at the root by training their 150 main diploma students (aged between 18 and 24) to teach 1,500 primary school students from 25 government schools in the surrounding tea estates.  
Tea Leaf Trust also facilitates the personal development of students so they can deal with complex and multi-layered social issues. These include alcoholism amongst 85% of the adult male tea estate community and domestic violence against 83% of tea estate women (20% sexual violence). Emotional-Health lessons raise awareness about common problems such as addiction and depression, with the aim of strengthening positive coping strategies.
Why is Tea Leaf Vision's work important?
The Tea Leaf Vision Centre for Development was set up to bring up the standard of education for the youth of the tea plantations. The centre provides a free, full time education programme of English Speech and Grammar, IT, Business Studies. Tea Leaf Vision has a number of goals: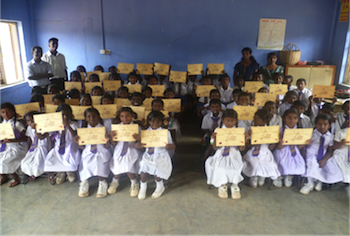 To deliver high quality, accessible educational programmes, both full-time and part time, to young people and children from the tea estates surrounding the Maskeliya area of Central Province, Sri Lanka

To affect social transformation in tea estate communities by highlighting the importance of community service, and instilling it as a core value in youths through a series of practical programmes that develop the skills of young people to give back to their communities

To improve the employability of youths and choice of employment options outside the tea estates by facilitating the development of high-standard English language skills and professionalism

To develop the emotional health of young people and enable them to strengthen their positive coping strategies to deal with the complex societal issues that exist in their communities
It also runs a number of projects and programmes for the community – it is a hub of learning for younger and the older members of the community. This programme provides its participants with the knowledge, skills and tools to tackle the challenges faced day to day by the children of the tea field workers.
What impact is Tea Leaf Vision having?
Nearly 90,000 people have benefitted from the TLV initiatives in and around the community. Tea Leaf Vision works hard to extend its projects into the communities so that people of all ages benefit from the programmes run.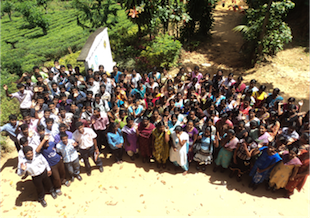 In the last two years alone, TLV have had:

8,546 direct beneficiaries – these are people in and around the tea plantations of Maskeliya directly getting support from its projects

81,069 indirect beneficiaries – these are people who benefit from the knock-on effect of its projects. For example, one of the first term projects is to work in the local community to clean areas of the town or make areas safe. As a result of projects like this, large numbers of people, from the very young to the elderly have benefited.

In addition to this the students have raised and donated over £2,200 to those in more need in their community. This act is no mean feat, when you consider that 80% of the students live off less than $1 a day themselves. In addition they have also given a combined 17,479 hours of their time through volunteering on the service projects.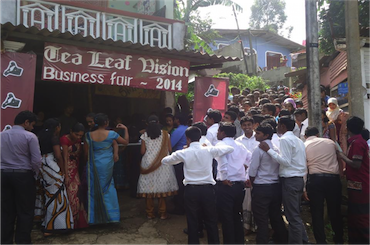 Academically, the community has also seen a number of benefits:
Students achieving Grade A – C pass in their English O-level has increased from 15% to 55%

Over 80% of TLV's graduates are in full-time employment, training or further education within a year of their graduation
Students in employment are earning an average of 50% more than they could have achieved before studying with Tea Leaf Trust
A story of success
Kawshalya says: "Tea Leaf Vision is my turning point, because it changed my negative thoughts into positive actions." Many people in Kawshalya's community had spoken ill of her, and her parents made decisions for her based on these rumours. Tea Leaf Vision helped her to discover talents she did not know she had. Before TLV, her solutions to problems were to harm herself and she attempted suicide on numerous occasions. She now strongly believes that dying is not the solution thanks to the Emotional Health Programme taught in the second and third term. At the start of term one, she found talking in English difficult and struggled in her speech classes, but her speech teacher encouraged and helped her to be confident. She was also recognised for her commitment to her studies and was given a weekly award for being hard working. She says that she'll never forget Tea Leaf Vision as it was her turning point and she thanks TLV for giving a high standard free education to all of the young people in her country.
Where does the money go?
The short answer – It goes to the Community Education Programme. Each year over 1,500 children from 25 tea estate areas access 40 hours of  basic English classes for free.
The long answer – It goes to the Community Education Programme; the jewel in Tea Leaf Vision's crown. A 'training of the trainer' programme, which benefits the children, local government schools and Tea Leaf Vision's own 'Main Diploma' and 'Advanced Diploma' students.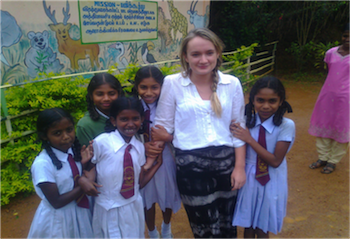 The Main Diploma students are trained to be Student-Teachers and run free English classes for children aged 9 to 11. The programme runs throughout the year with term 1 being for training, and terms 2 and 3 for teaching through strategic partnerships with local government schools.
The Advanced Diploma on the other hand, is designed to ensure a practical learning experience for 'interns' to teach in the English medium and engage with students in a positive and supportive way. Interns of the Advanced Diploma are trained to manage the programme under supervision of Tea Leaf Vision staff. With their guidance, the interns will then complete a teaching placement with the centre and support staff, with management of all key events and programmes. They will play a vital role in the centre's day-to-day operation. As such, the Advanced Diploma ensures sustainability for the centre too, as it enables TLV to employ promising and committed teachers who understand and embody TLV's ethos.
How to find out more
      Twitter – https://twitter.com/tealeaftrust1
      Website – https://www.tealeaftrust.com/
    Facebook – https://www.facebook.com/TeaLeafTrust
     Instagram – https://www.instagram.com/tealeaftrust/
     Video – https://vimeo.com/36237230

By using Teacher Horizons, you are helping us support important projects like TLV and providing opportunities for thousands of disadvantaged children in developing countries like Sri Lanka. Over the year ahead, w
e will share photos and stories of successes both on our Facebook page and our blog (subscribe down the right-hand side of this page). Want to get involved? sign up here and speak to one of our Recruitment Advisers.

founding partner and CEO of Teacher Horizons.