The number of international schools is growing every year. The demand for more international schools in Asia and the Middle East is surely increasing the fastest. With all of this demand and urgency from companies and parents, international schools will definitely be needing even more qualified teachers now and in the near future. But how do international schools find these qualified teachers and how do they communicate with them? How will the veteran teachers and teachers new to the field of international education hear and learn about these schools-in-need? Ron Rosenow, the owner and founder of the International School Community website, tells us more.
There is a proven necessity for international school educators to stay in touch and work together with each other, although their schools lay thousands of miles apart. Seasoned international school teachers (those teachers with experience working at multiple international schools) can bridge schools together by transferring their knowledge from school to school, but are there enough tools for the people new to the international school community to get "on board" as smoothly as possible?
Year after year, thousands of new teachers join the wonderful world of international school teaching. They range from experienced school teachers to those who are fresh out of university teaching training programs, from heads of schools to specialists in the arts, and from admissions coordinators to (let's not forget) even parents and the students themselves. There is indeed a necessity for all stakeholders to share what they know and help each other gain precious information about every international school worldwide.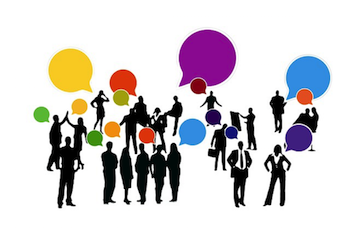 Ron wrote another blog for us back in 2016. Have a read of his article: Teaching Abroad
For international schools to find the qualified teachers they need, the prospective teachers need to possess certain information about the international school, information you do not necessarily get from looking at a school's own website. This important information changes from time to time and can get quickly outdated. But even with the old information, it is also good to know about that history and how the international school got to where it is today. Getting the correct and most recent information about international schools is truly a difficult and challenging task.
It does sound silly to move yourself halfway across the world to a country and city (and school) that maybe you haven't even been to before. The more informed you are about a specific international school and about life in the city and country it is in, the better decision you will be able to make when considering a job there.
The influence of international school teachers (and other stakeholders) is important and increasingly necessary. The need to have transparency across the international school community is also vital.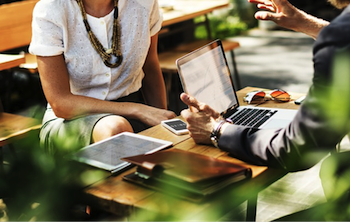 Whenever and wherever possible, the people in the international school community should take opportunities to share their experiences about what they know related to working at international schools. For example, sharing about their journey to school each day could prove to be very informative to prospective teachers (and parents). Knowledge about getting to and from their new international school would be useful information to know before signing a contract. People could also discuss their secret tips about what things to consider when choosing an international school at which to work. We all have different tactics that we use, and the more tools we have, the better! And being willing to discuss the ins and outs of getting your foot into the wonderful world of working at international schools would also be quite helpful for the "newbies."
Anyone can start working in the international school community. Educators working at international schools are indeed varied and come from a variety of backgrounds. Their diversity is celebrated in "true" international schools. With this diverse community sharing their stories and experiences, we can get a clearer picture of how they did it and get tips for our own selves as we venture to new opportunities around the world. These people in the international school community can strive to reach out to other educators to discuss related education topics in which they are interested. Many times international school teachers depend on each other in terms of program models and curricular issues.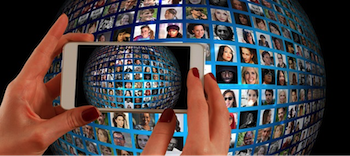 The people working in the international school community should not be afraid to share what they know. It is now known that directors and principals are actually encouraging their staff to do just that. These administrators can see the importance of their teachers joining a community that supports them and keeps them informed. The school benefits too because their staff can help prospective teachers to their school find the better fit for their career and future in their lives. It is all about finding the right fit! Certainly, the more prospective teachers know, the better off the school will be when and if they accept of job offer to work there.
Schools are also interested in getting their school's name out there more to attract more teachers to work at their school. Some international schools are tweeting messages about their school making sure to include the Twitter usernames of other international schools and various international school organizations, thus getting the attention of the wider international school community as well.
Creating a sense of community and belonging is truly vital for the international school community to thrive and grow. By having all the stakeholders communicating with each other and sharing what they know, the better off everyone will be. Being a member of this wonderful community of international educators can indeed be both a fulfilling and exciting experience. Let's increase our engagement in the international school community by sharing what we know with each other. Surely, everyone will appreciate it and also greatly benefit from it as well.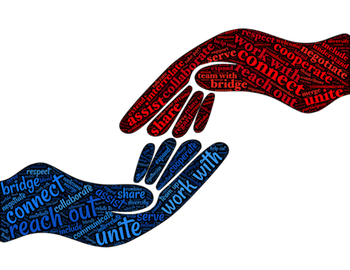 Are you an international teacher? Do you have hints and tips on teaching abroad? Would you like to share inspiring teaching stories from anywhere in the world? If so, we'd love to hear from you! Contact us and share your knowledge and views with the community of our readers!