When it comes to international teaching abroad it seems like the world is your oyster right now. We recently wrote about finding international teaching jobs overseas and praised the numerous options, exiting locations and the hardest part; choosing which part of paradise to call home!  However, for those searching for international teaching jobs with dependents it can feel like a different story completely. We are here to show you —It doesn't have to be! 
Can you teach in international schools overseas with a family?
The short answer is yes. Teaching overseas can be wonderful with your family, widened horizons, diverse experience and cultures to name a couple of perks, but making sure you have carefully considered all options when it comes to your children is of utmost importance.  Afterall, there's another human to think about! 
You can check out this first hand account from one of our teachers currently teaching abroad with a family here. 
So you are thinking of teaching abroad with your family but you don't know where to start?
Fun fact: most of our Teacher Horizons staff are teachers themselves! Not only that, they have also embarked on teaching overseas with family in toe. Who better to inform us than those that have walked the path already? We also speak to some of our teachers in our current partnered schools.
Meet Catherine, a single mom from South Africa. Almost 3 years ago she had the feeling things needed to change, then she took a deep breath, packed her bags and headed overseas with her eight-year-old daughter's hand clasped in hers.  She, with the help of Teacher Horizons, found an international teaching job in China. She was lucky to find a place that was family-friendly.
What constitutes family-friendly? We have decided on the following factors that can make or break a place being categorised as family-friendly:
Safety
Salary & Benefits
Culture, language & lifestyle
Family friendly International Teaching Jobs—questions answered.
Is teaching abroad with family safe?
According to the Global Peace Index, the safest countries are Iceland, New Zealand, Austria, Portugal and Denmark. But that does not mean other countries are too dangerous to consider. Of course, issues of safety are always subjective but there are plenty of resources, including our international advisers, to help you make informed decisions around safety. Take these into consideration when deciding where you want to move abroad with your family.  
Here are our top 3 places to teach overseas with family: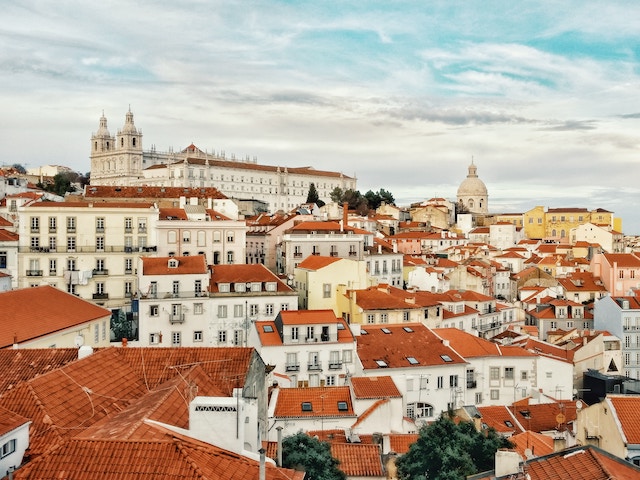 Portugal made the list in the Global Peace Index, Top 5 in the world!  Beyond that, Portugal is a wonderful country to teach as an international teacher abroad.  Located on the Western fringe of Europe, it is a country with a rich history and culture. Most visitors gravitate to the Algarve region in the South where a number of small international schools have sprung up. Lisbon, the capital, hosts the most international schools including an American school, a few British primary and secondary schools. Portugal really mixes tradition with modern. Porto has two international schools and is becoming increasingly popular as a place to live.
Our CEO, Alex recommends St Julian's in Lisbon – "it's a well established school with strong leadership and Lisbon's the best city to live in the world and sunniest capital in Europe. It's also by Carcavelos beach so some students can learn to surf in PE."  What's not to like about that?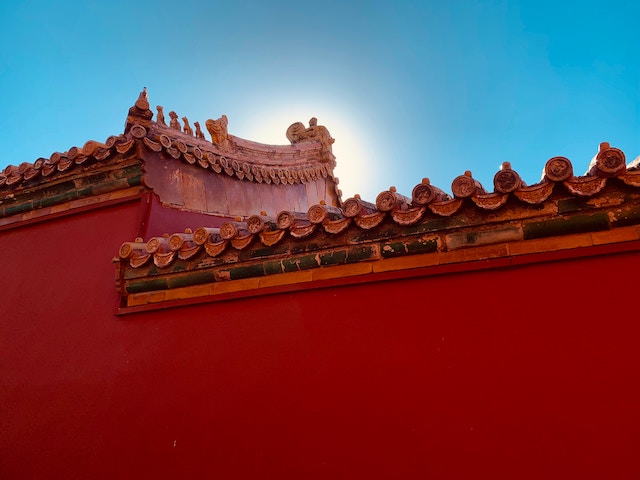 Check out one of our previous posts about teaching in China.
China is a fascinating place to live and work. As the world's most populous country, and the second-largest country in Asia, it's no surprise that China is enormously diverse in climate and culture. The North tends to be cooler and drier, while the South has a warm, tropical climate. The 'Big Three' cities, Beijing, Shanghai and Guangzhou, claim the largest expat communities and boast cosmopolitan eating and shopping options. In smaller towns, the regional diversity is more obvious and the rich cultural heritage shines through.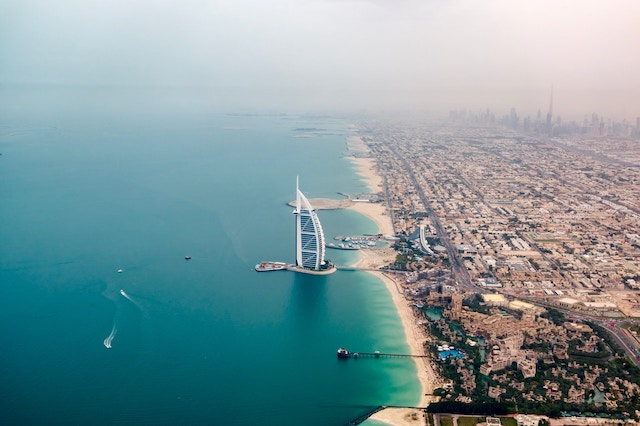 The UAE is an attractive place to work due to its high potential for earning and tax-free salaries. The cost of living can be high since accommodation is relatively expensive; however, some international schools will provide or subsidise this. On the other hand, groceries and petrol are reasonably priced. The UAE is the most cosmopolitan of the Middle Eastern countries and has a lively expat community, but it's important to remember that it's a conservative Muslim country with strict laws. Expats must respect the local culture or face penalties.
What Salary and benefits can I expect when teaching overseas with dependents?
"They would say…You are so brave! while I would just quietly be thinking to myself how I am simply desperate for an international teaching salary that can sustain my family. That's not bravery."  
Catherine's leading decision for choosing China was the fact she would be able to sustain her family and send some money to support her other son back home. Of course having a higher quality of life is also important, there are other considerations. 
Schooling for your dependents
Probably the biggest benefit and perk of moving overseas-provided schooling! As an international school teacher you might want to opt for your kids going to your school. Check in and see if the international school you have applied for a job in supports your dependents schooling. If this is the case it is a huge burden lifted! A lot of international schools offer free education for dependents or at least a discount 50%-90% fees waived. Amazing.  "My daughter's education was fully sponsored and I could focus on sending money home to my son" said Catherine.  Are you toying with the question of international or local schooling? If the latter find out if the country of choice allows you to enrol your kids in the local school system. Some places don't allow this and therefore International school is the only option. 
Accommodation
"My school Yew Chung International school of Chongqing was amazing. I was given a beautiful 2 bedroomed apartment overlooking a golf course and the city."  Catherine's school provided accommodation which is a huge perk if you are searching for an international job with dependants. This is not always the case so be sure to ask clearly in the application process what is provided. Our post on salaries & benefits in international schools  can help you further.
What will the lifestyle be like teaching overseas with a family?
It is true that embarking on an overseas lifestyle will be a unique journey. There is no escaping, however, that expat life is transient if you are an international teacher or otherwise. People come and go. You might find that this becomes common place-great connections and a close knit support network, only for it to change every couple of years. Catherine offers her experience of balancing support when living overseas: 
" Families join international schools all the time but they also leave…it's part of the gig. My daughter befriended a small group of children and we formed a group of teachers who all had children of our own. We became each other's extended families. We also saw many families leave, while I decided to sign another contract." 
Where can I find advice & support on teaching overseas with family?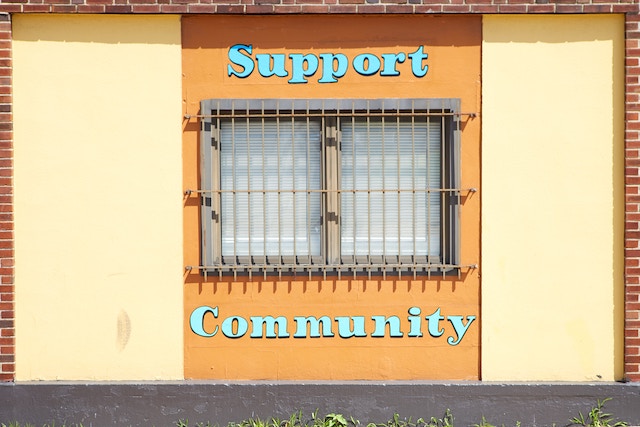 Of course, having a support system is also crucial. There is plenty of support available you just need to know where to look.  We say, contact your overseas embassy (You can register your details with the UK Embassy here) so that they know you are in the country and can inform you if there is an emergency. Their websites often also offer a plethora of useful information and advice on being an expatriate. Your employee on the ground will no doubt be used to supporting teachers in transition so make a list of questions for them. You can also use Facebook pages and expat groups, these exist all over and will help you build a community with other teachers teaching overseas with dependents. You can find answers to practical questions like where to find baby food in the supermarket or best areas to live. As Catherine says:
"Some of my international students' parents also took me under their wing. They answered all my immediate questions such as where on earth do I find bread, cheese and milk in a city where Western foods are nowhere to be found in a local supermarket. Even though I must say, Chongqing has developed so incredibly fast in the past 3 years that it's been mind-blowing to witness how many shops and western influences are now being welcomed in this colossal city." 
What if I have a non teaching spouse?
Many teachers come to us with questions about their "trailing spouses".  Having a non-teaching partner is not a reason to stay home, and our Teacher Horizons team have experienced this first hand.  Maybe you are wondering, what if they feel unsatisfied, or perhaps you have visa concerns. One option is a non-teaching role in the same international school. If this isn't a viable option consider what your spouse is qualified in, maybe the country has a shortage of the profession and would happily sponsor them. Start doing your research. Catherine shares her observations on support for dependents when teaching overseas:
"For married couples who teach abroad, there is always a spouse at home that can keep the home fires burning. Babysitting and sick children often fall on the shoulders of such kind angels who might offer their help. Another option is also the scenario when a teacher takes a position with a school but their spouse and child stays at home and they choose to homeschool their children. Some married teachers with children even bring an Au Pair with them. Every family is different and you will have to know what your needs are but also prepare yourself to be adaptable and consider the prospects that your plan A might have to change." 
If you are not married some places may oppose you living together and this becomes a problem in regards to visa. Some schools might offer a spousal visa but not for non marriage partnerships. This will be contigent on the country itself. For example, in the UAE, this is not viable. Once you decide which countries are of interest you can research this. 
What if I am a single parent teaching overseas? 
 It is not always going to be easy teaching abroad with dependents, as Catherine tells us with the highest degree of honesty and authenticity: "I had to resort to my plan B. My daughter is now back home with my ex-husband and my extended family. She is surrounded by nature, animals, familiar friends and a school that can cater for her educational needs. I remain an international working mom and I'm part of the rapidly changing Global citizen existence. I am the bread winner and I have come to embrace the fact that it takes a village to raise a child. My daughter gained such wisdom and became so mature and independent from the 2 ½ years she spent in China. That is not something that can ever be measured or taken away from her". What she does attest to is that it is about being brave and finding the right international teaching job overseas for you. A new amazing adventure is awaiting you. 
Let's end this article with wise and inspiring words from Catherine. Thank you so much for supporting us in this article: 
"Whatever your family structure is, my ultimate advice would be…Be Brave! Just do it… and be prepared to change your game plan. International teaching is an amazing adventure and offers a much higher standard of living than a teaching salary in most home countries. In the end we regret the things we didn't do. So, Be brave!" 
Our  community of teachers get access to hundreds of teaching opportunities in some of the best schools and most exciting countries around the world. We understand balancing your regular life while finding your next job can be hard.  Teacher Horizons can make your international school job search simple and transparent.
Join for free!