This week we are luck enough to hear from Rose Drea, an adventurous humanities teacher, who gives a colourful and powerful description of the ups and downs of life in Sri Lanka. Thanks so much for this, Rose!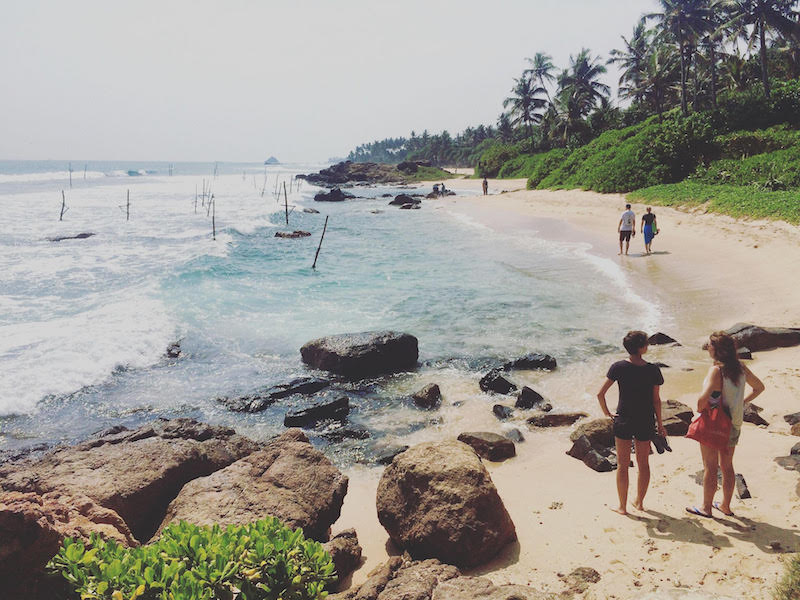 Teaching in Sri Lanka was an unexpected opportunity that presented itself at the right time in my life. I set up an account with Teacherhorizons and kept an open mind. Within a few days I had chatted with Alexis and within a few weeks a new opportunity had presented itself. I left Ireland on a cold damp day in January and arrived to a tropical sunset and that night fell asleep to the whirl of a fan.
Within days I was working with inspiring, kind, generous and thoughtful colleagues who became firm friends. They helped settle me in to a new life and over time we spent many days laughing over lunchtimes meals together. Over the following 18 months we shared food, traditions, song and photos from our other lives – from India, Canada and Scotland. More than once I was pinned into a sari. The students were motivated to learn and embrace all aspects of school life. Many were growing up and navigating lives under the guidance of their extended family but were ambitious and determined to embrace the opportunities of continuing their studies outside of Sri Lanka. From them, I gained an insight into the diversity of Sri Lankan culture, its variety of expression and its sometimes contested nature.
Beyond the school gate, life was interesting, challenging and full of opportunities. Colombo is an unusual Asian city, small enough to get around easily in a tuk tuk but has an up and coming feel about it. There seemed to be a new space opening every month- some where new to check out. I made amazing friends from diverse backgrounds who were motivated to move their personal and professional lives to new levels. It took a leap in the dark to move to Sri Lanka but to stay took guts, determination and perseverance. This network of support would reach out and turn up to help each other through the minor daily logistical dramas to the tougher mosquito related health wobbles.
Every few weekends we would escape the city and head off to the hills or down the coast for a tropical island retreat and reboot. Sri Lanka is a geographic gem. The circumference of the island is mostly sandy beaches, with warm sea water and swaying palm trees while the interior is a mix between jungle and savannah home to wildlife ranging from elephants and leopards to birds of paradise. At its centre is perhaps my favourite; the temperate tea hills with curvy roads, jacaranda trees and trains to hang out of. It's a place I never completely felt I saw enough of, as there is always somewhere else, some other beautiful beach, temple, lookout or hike.
But like all things light there is shade. Sri Lanka is a post conflict society with stressed political, economic and social structures. There wasn't a single day when I walked down the street without being cat called. However, equally I never felt threatened, unsafe or intimidated in Sri Lanka. But maybe thats my white privilege talking again. Overall, the experience was one I'll have for a lifetime and I'd encourage anyone looking to broaden their personal and professional horizons to consider island life. It has an endless amount of adventures waiting for you to experience.
Do you have comments about your time in Sri Lanka? Please get in touch on editor@teacherhorizons.com and tell your story. If you haven't been there yet,  why not browse our schools in Sri Lanka and make your next move?