Fantastic state-of-the-art new schools are opening in Rio de Janeiro, Shanghai, Dubai, Cape Town, the Swiss Alps and Barcelona.  These complement a huge spectrum of international schools, old and new, in places such as Buenos Aires, Paris, New York, Hong Kong, Cairo, Bangkok, Bermuda and Nairobi.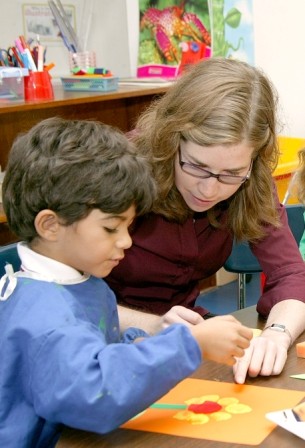 The prospect of teaching abroad has never been more appealing.  With the growth of the sector and improved access to information and modern communications, it has also never been so accessible. More and more teachers are taking the opportunity to build their skills and experience in an international context.
With so much competition for positions, Teacherhorizons helps teachers fast-track their applications by providing personalised support and guidance – and it's free!  Sign up and add your CV in moments and you can become an endorsed Teacherhorizons teacher.
Fantastic facilities, excellent behaviour, generous salaries and packages, amazing travel opportunities, outstanding professional development opportunities are just a few of the advantages teaching in international schools has to offer.
There are also risks that come with applying to a school you won't get to visit until you start. It's important to get guidance and do your research thoroughly before accepting a position. Browse our articles below to help with the application process and ensure you make the most informed decision for your next teaching role.
If you find an opportunity that interests you but you have little knowledge about the location, simply head to the Teacherhorizons homepage and click on the country on the world map. Here you can browse schools, cities and countries and find statistics on the country, useful visa, working permit and cost of living information, as well as information on what it may be like to live in that location.
No other profession offers such opportunities for employment anywhere in the world: be it by a beach, a thriving metropolis or in snow covered mountains.  For those who enjoy travel and stimulating work, you couldn't have chosen a better career! Read stories from like-minded teachers who have taken the leap into international teaching.
Like us on Facebook to receive up-to-date information on current opportunities, as well as, stories from happy teachers we've placed all over the world!