In 2013 Alexis Toye, co-founder of Teacher Horizons, visited international schools in China, speaking with principals along the way. In this article he shares his experience and insights – a must read for anyone considering teaching in this fascinating country.

The first time I went to China was ten years ago, at the beginning of my teaching career. I had turned up with no preconceptions, a friend's para-glide and a toothbrush as my only luggage and no real plan as to what I was going to do for 2 weeks while my friend worked. Having enjoyed Beijing, Shanghai and some of the surrounding towns immensely I was very much looking forward to returning, this time to work through Teacher Horizons on meeting the needs of schools and teachers in a huge country growing at phenomenal speed.
This blog post will share my thoughts on my journey and teaching at international schools in China. It may help you make a better judgment as to whether you'd like to live and work there one day. There is certainly a growing demand for English-medium education as the country looks to consolidate its vast potential into sustained economic success on an international stage.
Getting there
My journey from London started with plenty of bureaucracy: the UK makes it hard for Chinese nationals to secure visas and the Chinese have kindly reciprocated. Not only did I have to pay over £100 for a stamp in my passport but there were also endless documents to submit. Being a fairly last-minute person, I was only issued my visa the morning of the flight… Armed with a Lonely Planet, my best suit, a tonne of brochures and an iPad I arrived at Beijing Airport after what seemed a very quick journey. China, for some reason, feels like the other side of the world to the UK but it is only actually an 8-hour journey from London to Beijing, the same as to New York.
My three week journey was to take me across the country: Beijing, Tianjin in the North-West followed by Chengdu in Central China and Shanghai, Suzhou, Changzhou and Nanjing in the South-West. All in all I met with Heads and visited 25 self-styled international schools across 7 cities and was staggered by their differences. It shouldn't be a surprise really. China is as big as the whole of Europe so it is rather naïve to expect the whole country to be similar.
International schools in Beijing and Tianjin
I was impressed about how much Beijing had developed culturally since my last visit. We arrived during a national holiday and people from all over the region were having fun as families in the city's numerous lakes and parks. When you think of communist countries such as North Korea, you think of serious faces, machine like people but China it seems is not like that all. Chinese love to live life, they have strong family ties and people seemed much more confident in their own skin than when I visited ten years ago. People also seemed friendlier and more open than I had found them last. It is no surprise, the country (well, the cities at least) is booming economically, sustaining a high percentage growth year after year. This growth can clearly be seen not only in the incredible infrastructure (that sometimes makes the UK seem third world) but more importantly, ordinary people seemed much better-off than in the past. Cheap Chinese brands have been replaced by Gucci, Prada and Apple products. I expected the western consumerism but didn't expect the breadth of arts and culture on offer in what felt like a very liberal city.
The variety of restaurants (my favourite was the spicy crayfish outdoor restaurant area of Ghost Street), bars, music venues, museums and art galleries in Beijing is up there with the very best cities in the world. Our visit to the bohemian-style Arts area in disused factories in Beijing was an example of this cultural transformation. I was also pleased to see that many of the city's hutongs (local neighborhoods) had stood the test of time and endless construction. Getting lost in these hutongs' narrow alleyways, brimming with life, is a magical way to spend a few hours and helps understand the importance of community living in China. Whilst public transport is superb in Beijing (and China for that matter), I most enjoyed pedalling around the city on an ancient Chinese bicycle as Beijing, despite the pollution, is remarkably well set up for cyclists.
Whipping across in 40 minutes on the bullet train to Tianjin, I had no idea what to expect. I had never even heard of Tianjin, a city of 9 million people. I was pleasantly surprised by the city centre: a mix of cutting-edge modern buildings, a wide open square and lots of colonial buildings from the former concessions. These concession areas have now been done up in a tasteful way as restaurant and bar zones. As everywhere in China, people are building for the future.
Wellington College, a branch of the famous school in the UK exemplified this, being built recently for a student population of 1000 but only currently housing just 250 students. Excitement about future growth abounds everywhere in the education world, particularly as the Chinese government has started to relax restrictions on the English-language education of Chinese national students. International schools are currently restricted from accepting children of foreign nationals or with Chinese parents from abroad, but regulations are expected that would allow schools to accept Chinese nationals as long as their whole education is in their chosen language. Hence many schools are building for much more capacity than they need currently.
There are many outstanding schools in the northern cities of Beijing and Tianjin so I wouldn't rule out living there for a few years but probably wouldn't spend longer than that. My favourite of all the schools was the Western Academy of Beijing, know as WAB. Of the 50+ international schools I have visited to date, it has come closest to being the perfect IB school: uber-liberal, bursting with energy, student-led and full of smiling ambitious faces, determined to make the world a better place. I left inspired and longing to return to teaching.
People and pollution
There is are two key things that take time to get used to in China: the volume of people and the pollution. From speaking to teachers in China, you get used to the volume of people, but not to the pollution, particularly for those in the the North and Central China. However, I must confess that I found it hard to cope at first with the complete lack of personal space and the volumes of people we encountered at Beijing's Summer Palace for example. You sometimes feel like a tiny ant in a huge colony, one of billions and that isn't a feeling you often have in Europe. You do get used to it, and eventually, I even grew to enjoy the crowds of people enjoying themselves – there are always lots of people-watching opportunities in China. I was stuck by how hard-working people are, something you will find replicated at international schools. If you want to teach overseas to have an easy life, this is not the place to do it. Having spoken to a number of African teachers there, I was also refreshingly pleased about how open-minded Chinese were. To my pleasant surprise, they had encountered no racism towards them at all.
The pollution is much bigger issue. In the cities of the North, the AQI (air quality indicator) readings sound off all kinds of alarm bells. Schools such as Dulwich Beijing and the International School of Beijing have built massive anti-pollution domes to allow children to play without damaging their lungs. The government are trying to implement measures to deal with the pollution: mostly caused by construction, factories and an unfavourably still climate but the numbers and impact remains bad. So much so, that I wouldn't recommend living in northern China with young children, when their lungs are most susceptible. My phone app read 5 days of sun and 25 degrees celsius in Beijing, my ideal climate! However, I didn't see the sun for the first four days as pollution levels were so high until a breeze came through and swept it away.
International schools in Chengdu
The next part of my voyage took me to Chengdu, the heart of the Szechuan province. I was there to visit two schools we work with there: Leman International School and Oxford International College (OIC).
Following a number of current and former teacher complaints about the school, we had stopped supporting OIC until a site visit to their schools in Chengdu and Changzhou. Whilst I was horrified at stories of what had happened in the past, it seemed the organisation had made significant progress towards becoming a good school for teachers and students. There was still a way to go, but with the right leadership and the right teachers in place, I think they'll go from strength to strength.
I was particularly impressed by the Human Resources department at Leman International School, they seemed to go out of their way for their teachers, both professionally and when helping them to settle into a very foreign city. One of my main motivations for a visit to Chengdu, though, was its food! Chengdu is the capital of the Szechuan province, known for its super spicy food and lip-tingling szechuan pepper. I was a little disappointed to be honest – the food we had wastoo oily for my liking and the cuts of meat seemed to be on the cheap, fatty side. Local knowledge is key to find good eateries in China and that is something I didn't have time to develop. I was expecting Chengdu to be a sleepy, laid back town full of the tea houses it is famous for. Far from it, it is a huge metropolis and is growing as fast as any city in China. They have recently built the largest building in the world there, containing an artificial beach! Traffic on the ring roads was getting heavy so the government decided to build a whole second, elevated level of the motorway in a few months, delivering it before the deadline date. Where else does that happen? Despite the volume of sky scrapers I grew to appreciate the stunning parks, pedestrian shopping streets and old part of town that gives the town a more traditional, laid-back feeling.
A much-needed weekend break took us to a national park, 150 km outside of the city. The plan was to go hiking and stay at a monastery, up in the mountains. We boarded the bullet train, expecting the national park to be a stop on the train but no, it ended there. They had built a bullet train line to just go to the national park. The park entrance was as busy as Disney World. I was gutted as I desperately needed some fresh air and solitude. However, as we started to climb the crowds began to thin until we found ourselves at the most stunning monastery, sharing the whole place with just two other people. It was magical. Our mood wasn't broken when we found out the only thing on offer for dinner was pot noodles, cashew nuts and some beers that the monks had hidden in the cellar. Oh well!
International schools in Shanghai, Suzhou, Changzhou and Nanjing
The final leg took me to the most dense part of China: the endless cities surrounding Shanghai. But Shanghai was the place that had changed the least since my last visit. It is a wonderful city and felt much less polluted than the other places I had been to many of China's cities now have an impressive skyline but what makes Shanghai unique is that it has had sky scrapers from different decades for so long. It gives it an air of being established. Shanghai feels much bigger than Beijing.
I visited many excellent schools in and around the Shanghai area. I was impressed by my visit to Dulwich College in Shanghai. They seemed truly committed to building well-rounded individuals and getting the best out of every student, something many schools in China claim but then end up giving way to parental academic pressures.
I found Yew Chung International School's approach at primary level fascinating. They have a Chinese teacher and a Western teacher co-teaching in a class, the idea being to bring the best of Western and Eastern educational practices into the classroom. It means that teachers also have much more of a chance to feel integrated with the local community. When it comes to facilities and energy, Shanghai American School was probably the most impressive of my whole visit.
Shanghai has a very active social scene. More than 800,000 expatriates live there. I visited a number of former colleagues who now work here and was somewhat envious of their standard of living. International school salaries are superb in China and the cost of living is significantly lower than it is in Europe, meaning that many teachers have a very high standard of living whilst saving a substantial chunk of their salary simultaneously. Like Hong Kong, Shanghai has a very lively expat social scene which focusses primarily on socialising and sport. Opportunities for exotic holidays and regional travel are both excellent.
My next three days were spent in Suzhou, Changzhou and Nanjing. I had heard Suzhou and Nanjing were pleasant but Changzhou had been described to me as a frontier town and I had quite low expectations.
Suzhou ended up being my favourite of the Chinese cities I visited. The air seemed cleaner and the traditional way of life had been preserved to a much greater extent than other cities. Going for a morning run round the old canals was the highlight. I was impressed with how tastefully the new and old have been integrated in Suzhou. With the excellent Dulwich College Suzhou being based there, this would probably be my pick of the lot for couples and families looking to settle in China.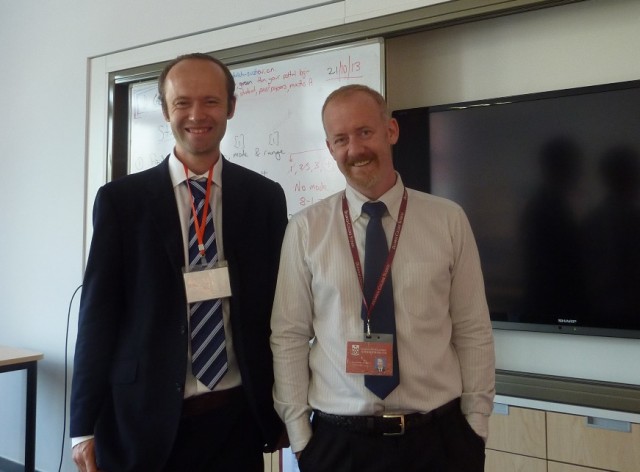 Changzhou also turned out to be a rather pleasant city. It is very modern but has been well planned with three city centres. The one I stayed at had restaurants and bars surrounding a pretty man-made lake. We went down to the building site of the new Oxford International College Changzhou. It is a fabulous spot by a huge, very beautiful lake and I was really impressed how the Head, Olly Wells, has turned things around there.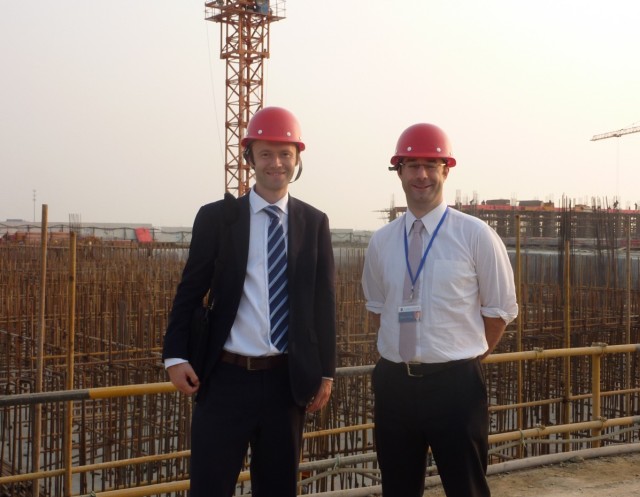 The final stop was the British School of Nanjing, a delightful primary and middle school in a very pleasant leafy city.
Final thoughts
I really enjoyed my three weeks in China. I wouldn't want to live there for the very long term as I personally identify more with the Latin American or South-East Asia cultures but I would certainly consider working there for 3 years or so. China is changing so fast and will only continue to develop that I think it would make an exciting opportunity to be a small part of its undoubtedly challenging but fascinating future. Opportunities for good teachers abound, and though the schools I visited set high standards, the rewards in all senses are impressive.
Have you ever considered teaching in China? Browse our international schools in China for information and current vacancies. Have you taught in China before? Share your experiences with us in the comments.

Director of Operation and Finance at Teacher Horizons. Former IB school teacher and IB Coordinator at Oporto British School and Westminster Academy.