Every year, thousands of teachers cross borders to teach foreign students. Some search for greener pastures while others do it for humanitarian purposes. Compared to travelling as a tourist where you are treated as a guest, it's a more challenging task because you need to stay in a foreign country for a longer period and you are forced to adapt to the culture. Teachers can certainly experience culture shock in and out of the classroom. Here are 7 useful tips for a smoother transition into your new life.
1. Learn the local language with the help of a tutor.
Unless you already speak your host country's language, the best way to adapt to a new culture is to learn the local language. Miscommunication can certainly produce regular problems and setbacks, not to mention the difficulty of teaching if you can't explain it to the students using their own language. During your free time or weekends before you set out, you can enrol in a language school or best, hire a dedicated language tutor.
2. Get to know the local culture.
Aside from learning the local language, it's also equally important to learn about the customs and traditions of the country or locality you are in. But unlike language which you can assimilate in days or weeks, expect cultural learning to be at a slower pace. Acquisition of cultural knowledge is a continuous process and will last until your last day in that country.
3. Build more friends and acquaintances.
If your new host country's culture and tradition are different or completely opposite from your home country, would you choose to isolate yourself? You shouldn't because the only way you can adapt is to explore what the country has to offer with the help of your local friends and acquaintances.
4. Be open-minded and be flexible on your expectations.
If you have problems adapting, don't blame it on the new culture or country. Oftentimes, the problem is just with your expectations. Be open-minded and accept the fact that there are several things which can go wrong or become totally different from what you see and learn on TV or the Internet.
5. Learn to distinguish cultural habit from misbehaviour.
Inside the classroom, you don't need to be overpowered or overwhelmed by your new and culturally distinct students. It's a universal rule that teachers are the kings and queens of the classrooms. Thus, you should be able to identify and distinguish customs and traditions from plain misbehaviour. If a student behaves according to his/her culture, then let him/her be. But if a child is clearly misbehaving, you have to correct it and exercise discipline.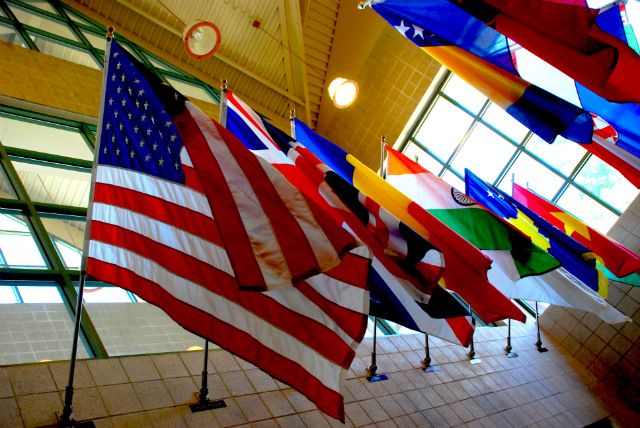 6. Introduce teaching strategies that work in your home country.
As a teacher, you certainly have a list of teaching strategies that work in your home country. Don't be afraid to introduce and use them in your new location. But of course, ensure that your strategies are legally, culturally, and morally acceptable in your new country.
7. Seek the help of your colleagues or guidance counsellor.
Schools, governments, and organizations who hire foreign teachers certainly provide a support system when it comes to cultural and life adaptations. And your best and closest sources of support are your new colleagues or the school's guidance counsellor.
Teaching in a new country is exciting, thrilling and a little different and with these tips you should be able to take full advantage of this experience.
Have you got any more tips for teachers integrating into a new culture, or any stories to tell? Feel free to leave a comment below.

who is a qualified primary teacher and has taught in South Korea. He is a lover of new cultures and learning and works with
First Tutors.