This month we are lucky enough to have a guest post by Simon Johnstone, the Assistant Director of Boarding at Dulwich High School Suzhou, in which he tells us about his move to China and a new position of leadership.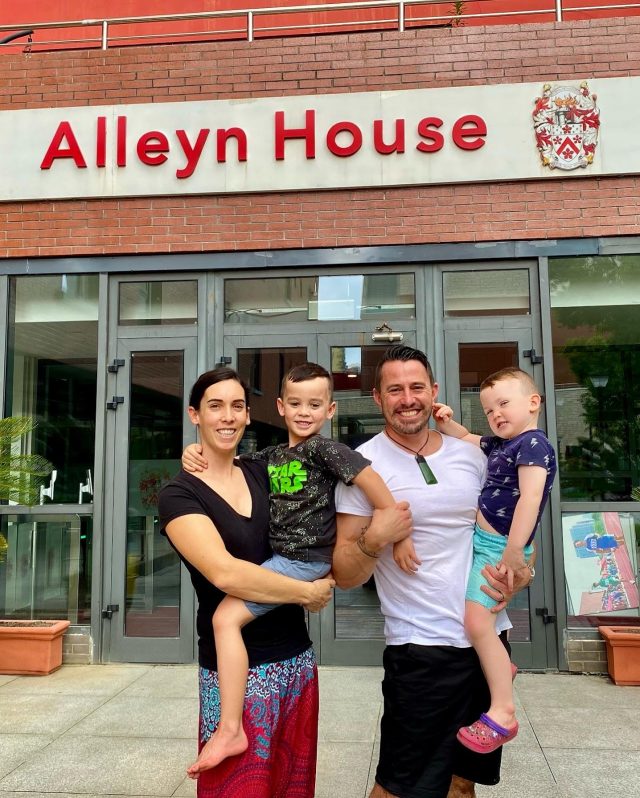 Moving to a new school is like starting a new chapter in a book. It's exciting, a little nerve-wracking, and filled with the promise of new adventures. But what if this chapter involves moving to a new country, taking up a senior leadership role, and immersing yourself in boarding life, all while juggling the responsibilities of a family? That's exactly the thrilling transition my family and I recently embarked upon…
Was it hard? Absolutely.
Was it daunting? Absolutely.
Were we told by family, friends and even colleagues not to do it? Absolutely.
Did we do it? Absolutely.
A question I often get asked by many is why move your young family around the world. Well… the core of this answer lies in the challenge and a desire to learn holistically as a global citizen and whilst doing so, provide my children with a growth mindset and understanding of different cultures, societies and peoples to be more accepting of others as they grow into young adults.
So, what should one do when thinking about this exciting but daunting move abroad?
Firstly, Accept the Challenge
Let's face it; transitions are seldom a breeze. Moving to a new school, a new country, and stepping into a senior leadership position within a boarding community presented a formidable challenge. Understanding this, we embraced the uncertainty and acknowledged that the road ahead wouldn't be easy.
Have the Right Mindset
Challenges are what make life interesting. Armed with the right mindset, we embarked on this journey with optimism. Albeit some fear of the unknown, but that's part of the challenge of personal growth, right? We realized that growth lies on the other side of adversity, and every obstacle presents an opportunity to become better versions of ourselves.
Embrace New Cultures
One of the most beautiful aspects of this transition was embracing a new culture. Immersing ourselves in the local customs, traditions, and practices not only widened our perspective but also enriched our lives. It's incredible how understanding and appreciating different cultures can make you a more empathetic and compassionate individual. Ultimately, it was the exposure to this new culture and new way of life for our children that also made this move so much more meaningful – seeing their growth in turn solidified our decision to move to a new place in this beautiful world.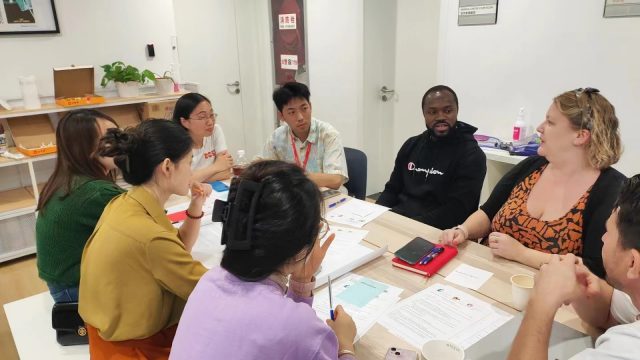 Global Mindset for a Holistic Educator
As educators, we have a crucial role in shaping the minds of future generations. To be effective in this role, it's vital to have a global mindset. Exposing ourselves to diverse cultures and experiences enables us to be more holistic educators, nurturing young minds to appreciate and thrive in a multicultural world.
Reaching Out for Help and Guidance
Transitioning into a new school and role was undeniably overwhelming at times. However, I quickly realized the importance of reaching out for help and guidance, something that is not really my strength, to be honest. However, my colleagues, mentors, and even students became our support system. Their wisdom and experiences helped us navigate the unknown and grow both personally and professionally. I love asking them about where to go, what to do, and how this operates and I know, they feel a sense of empathy and compassion when they give guidance to their staff. It seems almost equitable in a holistic pastoral setting. 
The Power of Curiosity and Confidence
Being curious and confident played significant roles in this journey. Asking questions, exploring new ideas, and being open to change nurtured our growth. Confidence gave us the courage to adapt to unfamiliar environments and believe in our abilities to make a positive impact.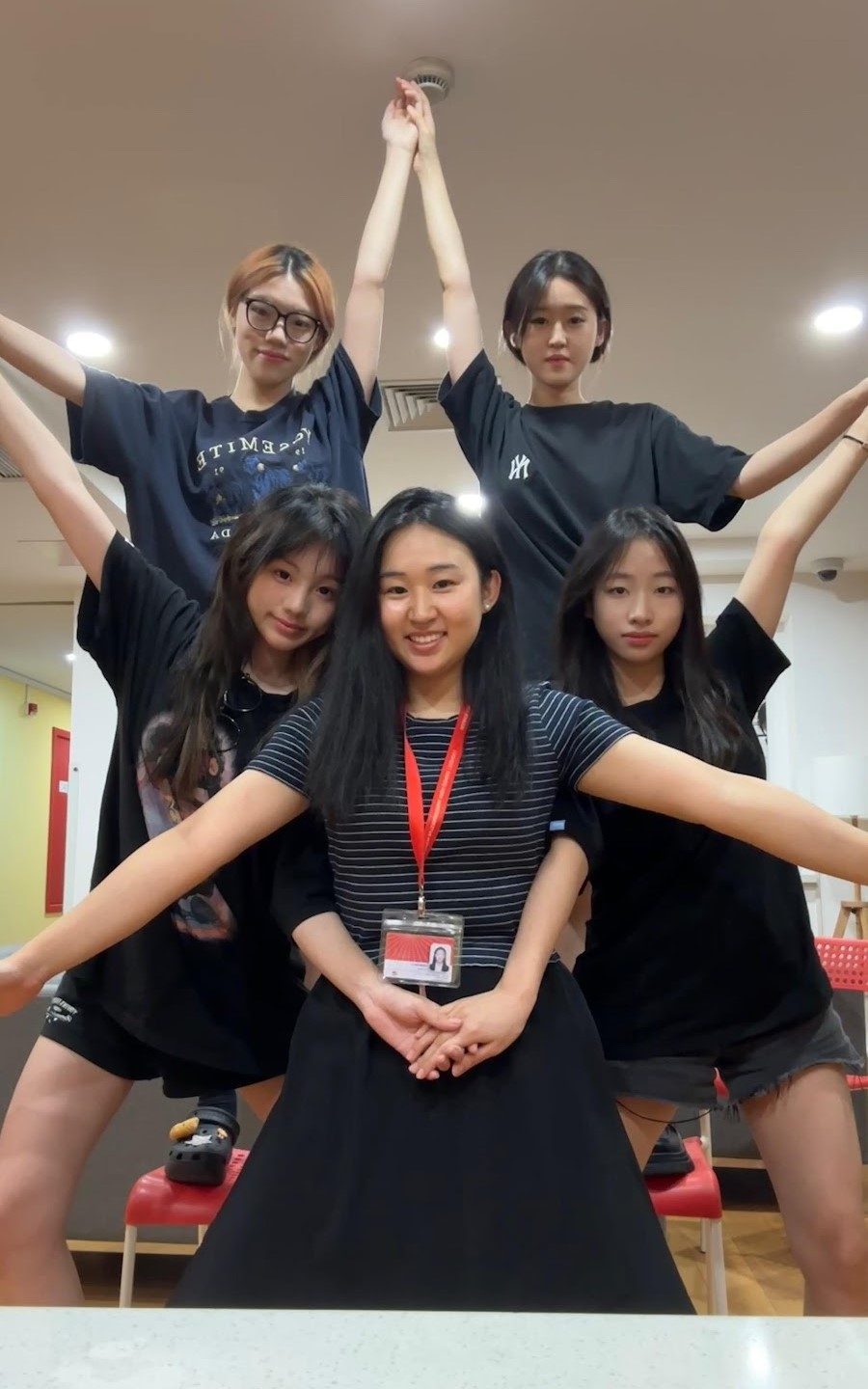 Embrace Your Strengths
Recognizing my strengths, and my wife's strengths and utilizing them to benefit our new community was a crucial aspect of this journey. It's essential to know what you bring to the table and how you can contribute effectively.
Finally, if you are searching abroad, working with Teacher Horizons, you already have the most important aspect of international education – The Adventure of the Unknown: While transitioning into a new school, a new country, and a senior leadership role with a family was an adventure filled with uncertainties, it was an adventure worth every step. It allowed us to grow individually, as a family, and as members of a dynamic educational community – we have never looked back.
Every day presents a new opportunity to learn, to grow, and to make a difference. So, if you find yourself at the threshold of a new chapter, embrace it. Embrace the challenges, the unknown, and the remarkable journey that lies ahead. You'll be amazed at the incredible stories you'll write along the way. After all, life is an exciting book, and we're the authors of our own tales.
I can't end without personally thanking Teacher Horizons for helping me every step of the way, from finding this amazing position as Assistant Director and Head of Boarding at Suzhou International High School we as a family are forever grateful for their guidance, onboarding, and continued contact.
Embrace the challenge, experience, and see this world, and do it, while making a difference and moulding young people's lives. You'll be surprised how they, in turn, mould you.
Simon Johnston – Assistant Director (Head of Boarding)


I am always learning. I am inspired by the youth of today and essentially, like all of us, want to make a difference. I am an accomplished education specialist with extensive experience spanning diverse educational settings, both domestically and abroad, I bring a wealth of expertise to the realm of education.
My qualifications encompass IB and NCEA certifications, bolstered by substantial training and certification as a teacher, marker, and leader specializing in Individuals and Societies. This comprehensive educational background enables me to effectively impart knowledge and skills, catering to the unique needs of diverse learners within these academic frameworks.
Throughout my career, I have held prominent roles within the education management sphere, notably as Head of Residential Life and Pastoral Care, in addition to various curriculum leadership positions. These roles have allowed me to garner a deep-rooted understanding of the intricacies involved in overseeing the comprehensive well-being and academic development of students.
In recent times, my professional focus has been significantly directed towards enhancing the pedagogical landscape by advocating for a holistic understanding of students under one's care. I firmly believe in the importance of cultivating a teaching system that considers the complete well-being of students, encompassing not only academic progress but also their emotional, social, and personal growth.
Furthermore, my advocacy extends towards active involvement in promoting curriculum development and fostering an environment of continuous learning within both local and international communities. By engaging in meaningful dialogue and collaboration on a global scale, I strive to contribute to the evolution of educational paradigms, ultimately benefiting learners and stakeholders alike.
In essence, my dedication to education is deeply rooted in the belief that a comprehensive and student-centric approach is essential to nurture well-rounded individuals prepared to thrive in an ever-evolving world.

Camilla has been working in education for the past sixteen years, teaching English in the UK, El Salvador, Thailand, and Tanzania. She participated in the Teach First Programme in 2005, and went on to support another Teach First teacher in her efforts to set up The Literacy Pirates, an education charity working to develop the literacy, confidence, and perseverance of young people referred for extra support by their teachers. As their first Director of Learning, she was responsible for planning, leading, and evaluating the learning programmes. She has worked as the Head of Language and Literature in international schools for the past five years, and is now living in Brighton with her husband and two children, attempting to reacclimatise to the weather by cycling around as much as possible and eating lots of ice cream.