If you're already a qualified teacher in your home country and want to take your career to an international school abroad, adding ESL to your skill set can be a great way to open up new opportunities. There's a huge demand for ESL teachers, so gaining an appropriate qualification and relevant experience can allow even relatively new teachers to break into the international school environment. Read on for tips and advice from our ESL recruitment adviser, Lucy Nichol.
Note: this article is aimed at qualified teachers who wish to transition to teaching ESL in an international school environment. ESL teachers who want to transition to international school teaching will need to take a different approach which will be covered in another article.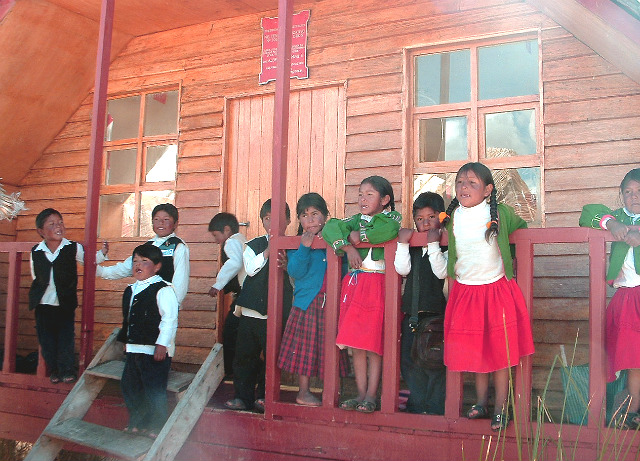 Why Teach ESL, Anyway?
Teaching ESL has a range of benefits for international teachers. Firstly, there is a huge demand for ESL teachers. The demand certainly outweighs the supply. This opens up opportunities for teachers with a few years less experience to break into the international school environment.
Secondly, there's an enormous range of opportunities for travel. With a little experience and the right qualifications, ESL can be your ticket for travelling the world.
Teaching ESL is also hugely rewarding. You make a real difference in the lives of your students. The difference is visible and the progress most students make is inspiring. ESL is generally taken very seriously by both the students and their parents, who understand the importance of speaking English and the doors that it can open.
Lastly, it's fun, varied and you can be creative with lesson plans and classroom activities. Do you enjoy acting, dancing, creative writing or singing? These are tools that can be used to teach ESL.
Step 1: Get qualified
In order to secure an ESL position in a reputable international school, the first thing you'll need is an internationally-recognised qualification. Weekend or online-only TEFL courses won't quite cut it – you will need a course that includes practical training and over 100 hours of instruction. The most widely accepted qualifications are the CELTA, DELTA, and Trinity TESOL.
CELTA: Certificate in English Language Teaching To Adults
CELTA is an internationally recognized qualification for teaching English as a second (ESL) or foreign (EFL) language. It is provided by Cambridge English Language Assessment through authorized Cambridge English Teaching Qualification centres. CELTA courses can be taken full time, part time, face to face or online. A full time face to face course will last between four to five weeks. You will need English Language skills equivalent to at least C1 of the European framework for reference of language (CEFR). It is a continuous assessment course which gives equal emphasis to theory and practice.
DELTA: Diploma in Teaching English to speakers of other languages
DELTA is an English Language teaching qualification designed for experienced TESOL and TEFOL teachers. It is provided by Cambridge English Language Assessment and delivered by authorized teaching centres. This one is for people who already have English language teaching experience, most candidates have a teaching qualification and at least one year teaching experience. The course can be taken full time or part time, consists of three modules which can be taken together or separately and is suitable for people teaching in primary, secondary or adult learners.
Trinity TESOL
Trinity College TESOL/TEFOL courses are designed for people with little to no English teaching experience. They provide teachers with the basic skills and knowledge needed to be an ESL teacher. The Cert TESOL is accepted and recognized by most schools and countries around the world and is one of only two TEFL qualifications that are recognized by the British Council as an acceptable introductory teaching qualification.
Step 2: Get Experienced
There are plenty of opportunities to get a little ESL teaching experience.
Teachers already based in countries where English is not the official language could get a part-time position in a language institute. English language schools are always looking for English speakers to work weekends and evenings. Check TEFL.com for vacancies in your area.
Teaching English as a volunteer for a not for profit organisation is another option and has the added benefit of being hugely rewarding. Before you commit to volunteering abroad, be sure to do your homework about the organisation and be wary of placements that need you to pay a large deposit. Read more about volunteering abroad.
There are also many online English language schools where you can tutor students via Skype.
Finally, there are also a lot of English Language teaching opportunities in English speaking countries working with minority groups and immigrants, both paid and on a volunteer basis. Check with your local community college or research charities in your area.
Step 3: Find the Job
If you've got the skills and experience, you're good to go. Browse ESL jobs on Teacher Horizons and find your next adventure.

Teacher Horizons ESL recruitment adviser. Lucy is based in Shanghai, China and has also lived in New Zealand, the UK and Australia. Lucy loves travelling around Asia as much as possible.