This article has been partly informed by an intern at one of our partner International Schools, Chadwick International School in Seoul, South Korea. Thanks Andrew for your insights on life in South Korea and supporting us with the FAQ section of the article.
How to find an international school job in South Korea.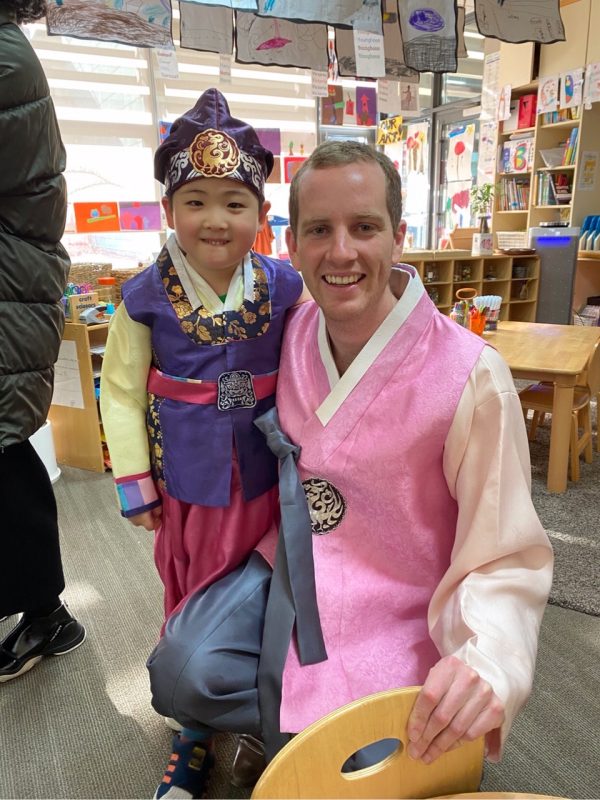 There is a lack of information out there which considers finding a job in an international school in South Korea. When searching for information on South Korea there is more emphasis on TEFL related jobs through private, for-profit institutes known as Hagwons. This is probably in part due to private companies profiting from the demand. There is great emphasis on education in Korea plus a great desire for teachers overseas to experience an exciting location offering a stimulating lifestyle— finding an international teaching job here is rewarding. However, the road to get there is a little longer. We believe it is worth the journey though. Let us help you on your way…
South Korea, the best education system in the world?
South Korea is the most educated country in the world according to the World Economic Forum. Supported by an article in World Education News and Reviews, 70 percent of the 51.5 million people nation has completed some form of education "more than 20 percentage points above comparable attainment rates in the United States".
Unfortunately, being on top of the world has shadow effects. There's a dark side to Korea's gleaming education profile. The high achievement is spurred on by the demanding attitude towards attaining top grades. It also means that many students end up being overqualified for the available positions in the country upon graduation.
An emphasis on standardized testing and preferred focus on globalisation and technology over the arts is prominent. Preferences of science and technology subjects are described by the OECD: "South Korea's share of graduates and new university entrants in engineering, manufacturing and construction is much higher than average."
Students often suffer from the pressure of high academic excellence with reports of high numbers of mental fatigue and breakdowns. Some say this is due to the pressure of passing exams and emphasis on standardized testing. Many young students were taking extracurricular activities in Hagwons outside of regular school to reach these demands. In 2011 the government added a curfew that prevented students from taking classes past 10 pm.
Are international schools privy to the same high pressure and overachieving environment or are they able to reshape it?
According to Internations "this pressure may not be felt as acutely in international schools". The article also goes on to support that international schools are a great environment for moral and social development with appreciation for Korean society and culture being emphasised.
An example of this is Dulwich College, Seoul that values participation in local Korean culture within their school. For example: "Chuseok, Korea's harvest festival, is a major holiday and a time for Korean families to come together. Students are encouraged to dress in colourful hanbok (traditional Korean dress) on the last day before the holiday. To appreciate and recognise the value of Hangeul (the Korean alphabet), we celebrate Hangeul Day by inviting local artists to visit the school and teach Korean calligraphy to our students."
While international schools initially educated foreign students in Korea there are more international schools that now exist as elite providers of global education for South Koreans. Especially appealing as a way to gear up a global mindset and find work outside the country after graduation.
According to an academic paper: Globalisation, social class and South Korea's international schools, they found there to be limited data on local enrolments at international schools available to the public. From what we can see, around 10-15% of schools have local enrollment.
South Korea is renowned for its excellent international schools. Seoul, the capital city, houses most of the international schools in the country and is a bustling and vibrant city. But don't let this deter you from other locations or even Jeju island.
Why are Korean international school jobs so competitive?
There are a few reasons why international school jobs in South Korea are competitive. Salary and benefits rank high and the place offers a great lifestyle are two top reasons. As a result, many teachers stay in their jobs for a longtime meaning that job openings might not be as frequent as other places, only adding to the competitiveness.
What do you need to teach in an international school in Korea?
Teaching in an international school requires a certified teaching licence such as a PGCE in the UK or a teaching certificate from your country. A minimum of 2-3 years international teaching experience is needed for an international school job in Korea. But due to the competitive nature many will choose a teacher with substantial experience. Many of the international schools in Korea offer the International Baccalaureate (IB) so experience teaching IB is required accordingly. For example, Dwight School Seoul, one of our partners is a leading IB School.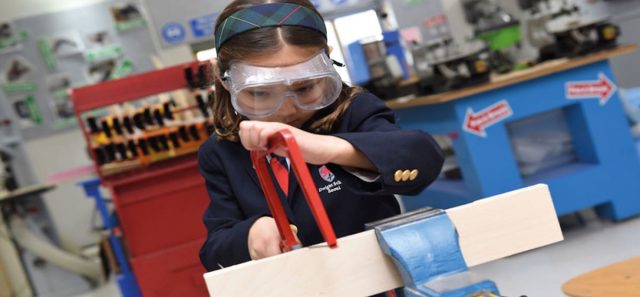 Read about the catch 22 of IB and more, here.
What are the benefits of teaching in an international school in South Korea?
South Korea offers competitive salaries and benefits. Take for example, Andrew who is an intern but has still been well supported with additional benefits, allowing him to build international teaching experience there. Andrew has the following to say about benefits in south korea:
"Often benefits will include return flights from home, free health insurance, provided housing or a housing allowance, free utilities and a generous professional development allowance. Extra money can also sometimes be earned by doing coaching or extracurricular activities. Foreign income can also be tax free."
What is the community like in international schools in South Korea?
Andrew shared the following about school life and community in South Korea:
"Not only will you be immersed in a foreign culture but your colleagues and students will also represent a multinational community. School events are representative of the culture it embodies and given the diversity of your community you'll likely find yourself attending events for foreign sporting matches, festivals and traditions representative of the diverse cultures around you. Despite the diversity, the like-mindedness of international educators means you'll form extremely close bonds with those around you and the friendships (and networks) you make are strong and ever-lasting."
Will an international teaching job in South Korea allow me to travel?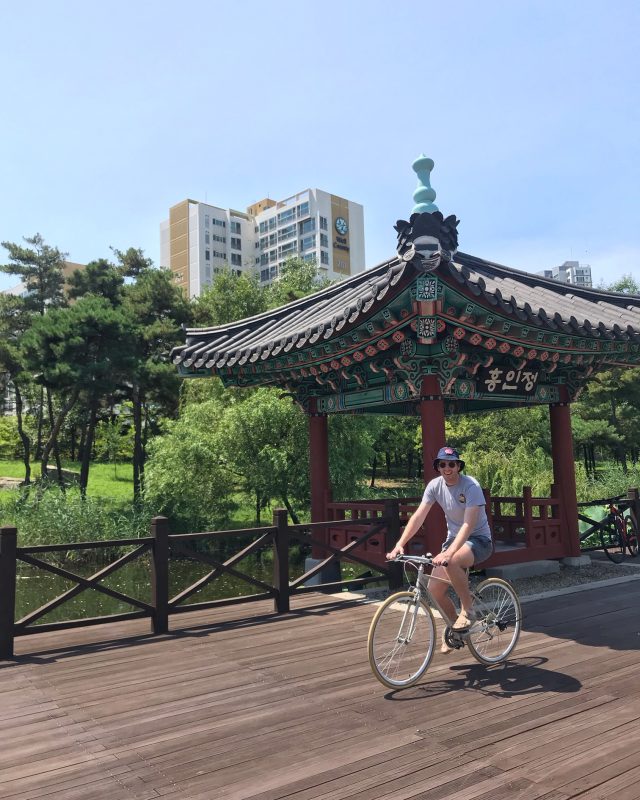 Andrew has the following to say about his travel experience in Korea:
"One of the biggest and most obvious benefits to teaching abroad is the ability to explore foreign cultures. Not only will you be living in a foreign culture but with the plentiful school holidays we all know and love, exploring an entire region of the world is definitely possible. Taking weekend trips to different cities and using break times to explore different countries is as simple as booking a flight or making plans with friends and colleagues. Outdoor education and service learning trips, both in-country and abroad, are also fundamental to many schools' programs and you might get the opportunity to support these too."

What is professional development like in South Korea international school?
Once you do find a job in an international school in South Korea you will be working in close proximity to highly experienced professionals meaning your community will provide a huge potential for learning. The international schools in South Korea will have professional development opportunities within their salary and benefits packages.
Will there be opportunities to explore other interests while teaching in South Korea?
Given the broad range of extra-curricular activities typically offered by international schools, you will likely find yourself learning new skills to teach. With exceptional sporting, cultural and academic facilities commonly available your repertoire of skills will likely be greatly enhanced. Given the foreign context, you'll also likely have the opportunity to explore new hobbies and interests you wouldn't have otherwise been exposed to.
Informed by Andrew Ham. Second-year Teacher Intern at Chadwick International School, Korea. Due to the competitive nature of Korean international school jobs, Andrew's internship is a way for him to build experience in the country to be eligible for a job in a South Korea international school. Bearing in mind, Andrew already has all the credentials and qualifications needed to teach in an international school. Teacher Horizons does not offer internship opportunities but once you have credentials and adequate teaching experience our international advisers will support you in finding an international schools job in Korea.

We work closely with our partner schools in South Korea to assist talented and experienced teachers in finding a job there. Don't miss the out- sign up today!