On 22nd July 2014, London hosted the very first Girl Summit focusing on how to enable girls and women living in some of the poorest countries in the world to live free from violence and discrimination and achieve their potential.
Speakers, including the UK prime minister David Cameron, girls education champion Malala Yousafzai and actress Freida Pinto, joined campaigners, policymakers and development professionals from around the world at the event in a school in South London. Access to education for all girls featured among the key drivers to bringing about sustainable change for future generations.
In situations of extreme poverty, girls are particularly at risk as they tend to inherit the poverty of their mothers. They are prone to abuse of all forms, and very often confined to the household. In cases like this, education needs to go beyond preparing children to achieve at school. It has to empower them by heightening their awareness of their rights and responsibilities, nurturing their abilities, and enhancing their self-confidence to be able to improve their own lives and contribute to their local community and society at large.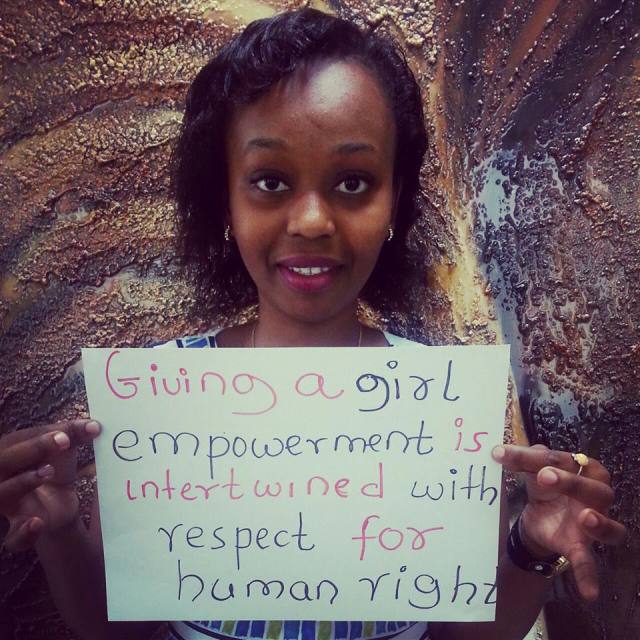 I came across a great feature by the Guardian, in support of Girl Summit 2014, where girls from Colombia, Ghana, India, Kenya, Pakistan, Peru, Rwanda and the UK were asked to share insights into their daily lives and reveal their hopes for the world they want to see. Here are some of their aspirations:
"I want to study psychology so I can help people with their problems. In 10 years time I see myself as a professional who has finished her studies. I'll be independent and able to help people. I see myself as a leader who will be able to take others with me. When I started as a youth leader I thought it would be a waste of time, but no, I realise that everyday I learn something new, how to find solutions." (Ana Gabriela Caballero, 13, Peru)
"I used to live in rural areas, but it was not easy there so my father decided to bring us to Nairobi […] Nairobi is so nice – if you are educated in Nairobi you can get a good job. Since I came to this school it's been fantastic. My favourite subjects are maths, chemistry and biology. I'd like to be a journalist. At school I'm in the journalists' club. I really want to see myself talking on television! […] I can change my life by being well educated." (Caro, 13, Kenya)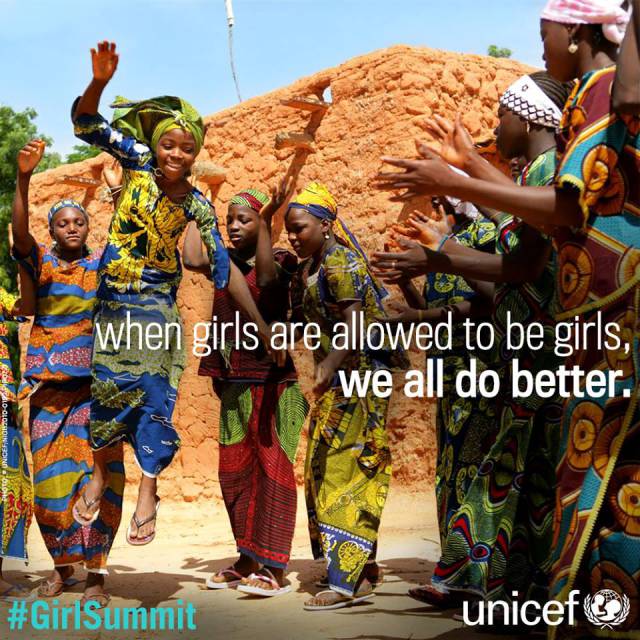 "I want to be a great person who can impact the world, not just somebody who stands by, but someone who makes a big difference. I want to travel to other countries. I want to learn several languages like Russian. I know some English, French, Italian. I like nature and heard about a course of study called marine biology. I would really like to go to the Mediterranean Sea." (Valentina Sanchez, 13, Colombia)
Ana Gabriela, Caro and Valentina  beautifully illustrate the power of education as a framework for gaining fundamental skills, a gateway to new subjects and experiences, and ultimately a stepping stone to becoming an active citizen.
What sort of world do your students aspire to? How are you nurturing their ideas?

former Teacher Horizons blog editor. Now she works at vInspired - a digital platform that enables young people to take action on causes they care about.