It can be easy to forget that teaching and learning form part of an ongoing conversation, and not a monologue directed at students!
Whether we know our subject so well we forget to pause for feedback, or we're so scared we won't know the answer to a rogue question that we just 'plough through' and hope for the best – we can all make room to involve students more with these handy tips that have served me well so far.
1. Make students your co-teachers. Gather information on their interests, hobbies, motivations for learning and their preferred learning styles. The more they feel listened to, the more they feel that their contribution is important, and the more involved they'll get in the lessons.
2. Foster co-operation and community rather than mere competition in the classroom. Create an atmosphere conducive to student collaboration and trust. Learning is not a solitary pursuit – it's far more effective for students to help each other and develop trust among their peers compared to learning alone or blindly competing.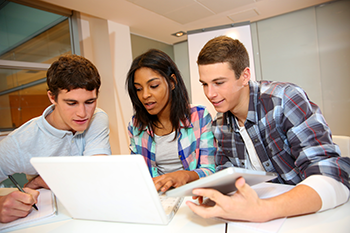 3. Plan your lessons – but be flexible and responsive to students' needs and ideas. If your lesson is not appropriate or is falling flat, ditch it, and try adopting your students' ideas instead! This will give them greater ownership of the lesson and encourage them to get more actively involved.
4. Share with and learn from other teachers. They're likely to be full of tried and tested resources and ideas. Observe them too, especially teachers with different teaching styles to yours.
5. Experiment with new ideas, techniques, layouts, and resources. They won't all work, but some of them will and they'll inject new life into your teaching techniques and into your classroom too.
6. Surprise and challenge your students. Make them learn a poem to recite, hold a classroom quiz, or put on a play of a text you've been studying. They might complain, but they'll inevitably rise to the challenge and make a success of it!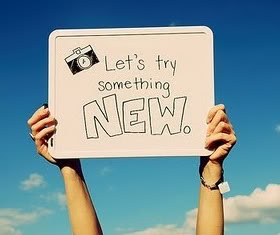 7. Teach the students, not the book. Remember that the course book is there to serve as a guide. Enrich, supplement and humanize what's already mapped out whenever possible with anecdotes, videos, relevant authentic texts and your students' own experiences.
8. Get modern! Embrace new technologies to enhance your students' learning. For example, use a video camera or dictaphone to record and work on accents; get your students to text each other a summary of the lesson, or tweet the most important part of the lesson in 140 characters.
The more you mix it up and vary your teaching approach, the richer the experience for you and your students!

an English-language teacher with the British Council in Paris. A keen linguist, she speaks Spanish, French and smatterings of Portuguese, Serbian and Nahuatl. She also has the rather irksome habit of completing other people's crosswords.