Calling all teachers in London! Cairo English School is on the lookout for adventurous and experienced teachers to join their dedicated and diverse team in Egypt. Interviews are being held in London from the 19th – 24th November or over Skype. If you are interested in this amazing opportunity, read on to hear some testimonials from staff who are loving life in Cairo.
The History
Cairo English School opened in 2006 with 130 students and now has over 1500 students from the ages of 3 to 17. The school is situated on a purpose built modern campus in the rapidly growing area of New Cairo.
The Campus
The campus includes an Olympic sized swimming pool, 400 meter running track, football fields, an indoor air-conditioned gymnasium and modern classrooms including fully equipped science labs and ICT suites.
The Accreditations
CES is a member of the British Schools of the Middle East (BMSE) and a full member of the Council of International Schools (CIS). The school is also authorized by the International Baccalaureate Organisation. In addition, CES is British Schools Offshore (BSO) inspected and has received the Duke of Edinburgh's International Award.
The Mission
CES's mission is to provide a high quality British based international education. The teaching staff work with the parent body to help students become successful learners, confident individuals and responsible citizens. Students who leave CES not only have knowledge, but the necessary skills to reflect and think on what they do, learn and see so they can grow and develop as individuals in university, their careers and beyond.
What is it like to work at CES?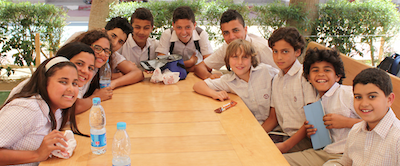 "What has really made it for me is the classroom experience. A huge advantage is that you can teach free of management piling on pressure and paperwork simply because they're scared Ofsted inspectors may arrive next week. It's a great place to teach."
"CES has a good induction process, so you feel ready for teaching in a different environment, with different children, when term begins. Of course there are always stresses and strains in adapting to a new school but the senior management are helpful and supportive and it doesn't take long to get into the swing of things."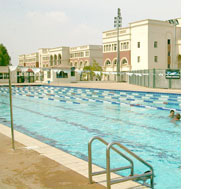 "CES is somewhere I feel you can blossom as a professional. You get many opportunities and support with setting up your own ventures. As a teacher coming from the UK I was shocked by the CPD allowance; I could actually choose what I wanted to do! Since being at the school I've had training in Paris, Dubai and Larnaca for examination qualifications that are recognised worldwide. I can hand on heart say I've never felt as appreciated by students and parents as I have been here."
"The school is amazing, for me the best school I've been. I consider myself very lucky because my head of department is a very helpful, organized and committed person. My head of school and her deputy are always there to help, hear and give me advice. The headmaster is introducing new and good things that I hear the "old" teachers saying that they are better. And the kids, WOW, they are the best and they make my life much brighter. Waking up every day and think about the students I have makes me feel very thankful and confident that my work is really making a difference."
Find out more about living in Cairo by reading this blog.
Tell us the truth – what is it like to live in Cairo?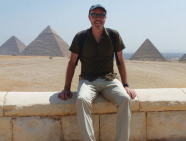 "There's varying degrees of trepidation about moving to any new country and Egypt has certainly had its fair share of 'issues' in the recent past. Cairo, though, is an amazing city! It's vibrant, young and ancient at the same time, surprisingly modern in parts and packed with a huge amount of stuff to do. In the few months I've been here I've experienced the pyramids (by day and at a trance night), ballet and classical concerts at the amazing Opera House, some superb cuisine, excellent shopping (who knew Cairo had IKEA, M&S and Debenhams) and, perhaps most importantly, met with kind, considerate and unfailingly helpful people. The Egyptians seem to really appreciate us living in their country and can't do enough to make us feel welcome and included."
"I know in the media Egypt is usually reported for negatives, but if it's ever in the news I usually find out through my parents who live in Britain and Greece! I'll get a text saying 'Are you ok?!' and I say 'Yes I'm on my lunchbreak!'. I've honestly never felt unsafe here, especially as its common to have a doorman if you live in an apartment."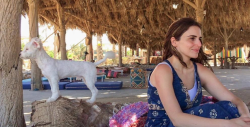 "Many of my friends were surprised when I told them that I was moving from Timor to Egypt and most of them said things like: "You are crazy, going to a country like that", "It's better if you don't go, it's not safe.", "You will regret it" but I had visited Egypt before in 2005 and I knew it was a beautiful and peaceful country, with some issues yes, but where does not experience these today? Today, after 3 months I can tell my friends they were wrong. This country is amazing. It's safe, the people are kind, there a lot of things to do, a lot of amazing places to discover. I have no regrets at all and now my friends want to come and visit me. I'm feeling really happy here."
"Living in Cairo has enabled me to travel not only all over this vast and richly historic country, but I've been able to visit neighbouring countries such as Lebanon, Turkey, Jordan, Morocco and Dubai to name a few – countries that would have previously cost me a fortune to fly to!"
To see the CES profile page, click here.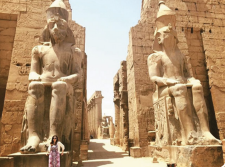 "My absolute favourite places in Egypt are the serene Dahab, where I can snorkel, windsurf and scuba dive in the Red Sea, and the haunting city of Luxor, where I can admire the ancient temples built by one of the world's oldest civilisations. I've recently discovered a seaside gem 4 hours outside Cairo called Ras-Sudr. The hospitality of the people and the affordability of this country are among the things I love most about living in Cairo."
"As a (relatively!) young person I can live a life that I couldn't in the UK, and it's not just about having a cleaner! You can eat at lovely restaurants, go to pools and have mini breaks all the time and still save money for summer adventures."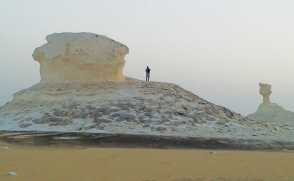 "Why do I like living in Egypt? I like the climate and I like not having to dress up in warm clothes all the time. I like being able to go to a wonderful concert, opera or ballet only paying the equivalent of about £8 for the best seats. I've recently discovered the White Desert, an incredible place to visit. I love the Red Sea and its fish and coral. It's also been amazing to visit Luxor and Aswan and have a Nile Cruise. All these places are within easy reach, some to be planned on a long weekend but some as easy as the Opera House straight from school on a Thursday, our end of week."
"This is my fourth happy year at CES, so that tells you something."
Does Egypt take your fancy? APPLY NOW, as positions at the interviews (19th – 24th November) in London are limited and will fill up fast. Email info@teacherhorizons.com or your designated Recruitment Adviser to book in interview slot or discuss the roles further. Not signed up yet? Click here to sign up and apply for CES.

Teacher Horizons Blog Manager and Recruitment Adviser.