We are in challenging times. Some of you reading this are transitioning to remote teaching, while some of you are between jobs or thinking about your next job. When will it start? what will it be? Is it what I really want? This time can bring up anxiety about when and where your next position will be but it also offers some time to reflect on what you really want and enables you to gear all your resources towards creating that.
5 steps to your dream international teaching job
Below are 5 steps you can take, all from the comfort of your home, to ensure your next job application really stands out. Use this time to your advantage. This week we have drawn on the expertise of our Operations Manager, Emily who sees many CVs and knows the job hunting process very well. We also share some valuable articles we have written on the job hunting process.
1.Update your international teacher CV
Oftentimes this is on our to do list but it falls to the wayside, usually under the category of being too busy. But now might just be the perfect time to revisit and update your CV.
Our operations manager, Emily who sees her fair share of CVs on a daily basis has the following advice for you:
'If you find yourself with some free time on your hands and you are keen to secure an international teaching role soon then it's worth investing some good time into your CV. As someone that looks at CVs on a daily basis there is nothing better than finding a CV that is clearly laid out, simple and not too wordy. Put yourself in the shoes of a Headteacher and imagine receiving a (digital) pile of CVs, what makes your CV stand out from everyone else in that pile? This doesn't necessarily mean fancy designs or colours as this can sometimes make the CV more difficult to read"
So keep in mind, simplicity, clarity and imagine the head-teacher. Thanks, Emily. To delve further into this, you can also look back to a great past post of ours by co-founder of Teacher Horizons, Alexis Toye, where he shares some essential hints and tips to help breathe new life into your CV and get you noticed by international schools.
We also have a CV template you can use to start working on your cv or resume straight away!
2. Hone your virtual interview skills for your next international teaching job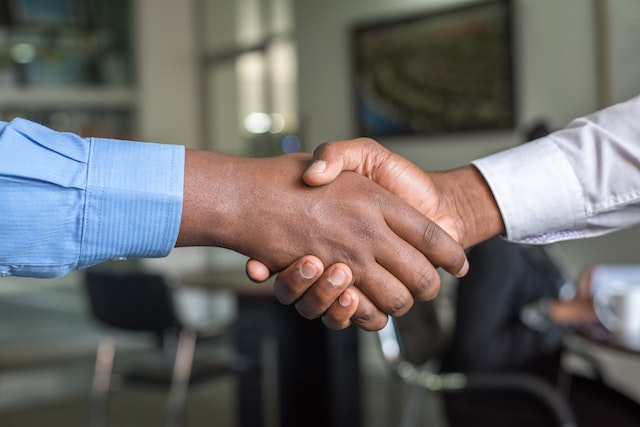 If you invest good time in your CV there is a high chance of receiving an interview so you better refine your interview skills, too. Mostly, in the international school world there is already a high chance that interviews are online, but given the current situation you can now pretty much guarantee that you will be conversing with a potential employer, virtually. Luckily, as we work remotely and are familiar with using online processes we have written about how to do well in a Skype interview, before. It's likely that interviews over Skype or Zoom will be the new normal so make sure you stand out and have the skills in place to wow your potential employee even if it's over a screen.
3. Research your dream international teaching job
While your CV and Interview skills are paramount, having something unique to share is pretty crucial! You might find yourself with sometime to reflect on what skills you want to develop. Are there some gaps in your cv or resume that you think could be complemented by an online course? Now's a great time to look into professional development.
4. Develop your international teaching skills according to your goals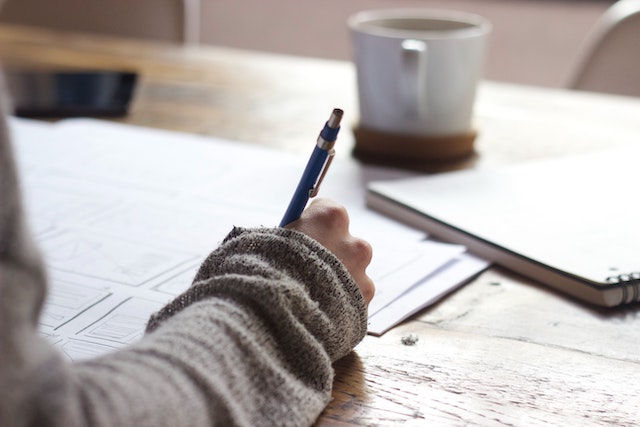 Do you want to boost your chances of securing an international teaching role in your dream location or school? How about using your spare time to take extra courses or to expand your knowledge. Think about your current practices and your specialism, are you progressive in what you offer? Are there some elements that might be a bit outdated? Emily has the following guidance:
"It's worth also thinking about your specialism and current practises. Say you are an SEN teacher, are you up to date with the current guidelines and special educational need practises? Now is the perfect time to brush up your knowledge so that you can impress that dream school in your next interview."
Perhaps you have been thinking of taking the leap from a UK curriculum to teaching IB? You could use this time to research what is included in this transition. Stay tuned with us too, as we have a post lined up dedicated to moving into IB teaching with teacher testimonials. In the meantime you can hop on over to our past article written by Alexis, teacherhorizons co-founder, and former IB school teacher where he explains the IB learner profile.
Safeguarding in international schools
Safeguarding and child protection is extremely important to us at Teacher Horizons. We build trusting relationships with new schools constantly, and of course schools and teachers want to feel secure that there are measures in place to ensure the effective safeguarding of children. All Teacher Horizons Advisers have completed safeguarding and safer recruitment practises from Educare (https://www.educare.co.uk/).
As Emily states: In education in general, as well as international education, safeguarding is of integral importance so it could be worthwhile completing a course on child protection and safeguarding practises.
While you are at it, you can also familiarise yourself with the safeguarding policies we have in place.
5. Update your linkedIn to find your next international teaching job
We all know by now that "who you know" plays a significant part in professional growth and employment. LinkedIn is a great place to grow your network and communicate with others in the international teaching community. While you are at it, you can also follow Teacher Horizons on linked in! LinkedIn provides service to both those looking for jobs and for recruiters, as well as a place to read and share articles or find that professional development course you are looking for. There are many tools on their useful to teachers and there is space for this to be a whole other blog post but in this transition time and to support your job application we suggest:
Update your profile
On LinkedIn there is an option to fill out your profile message. If you are currently searching for a job this is a good space to show yourself, tell the world what you are looking for in a short summary. You can make yourself visible to employers.
Follow relevant people
Get connecting to your networks. It might be sometimes since you have added in your colleagues or followed some schools. Building your network of people will bring you more chances of finding international teaching opportunities.