With schools in Asia starting to finish up their recruitment for 2017-18, we thought it might be fitting to have a chat with some of our candidates who have now been living and working there almost a year. Mike Manktelow is just finishing his first year at Yew Chung International School in Beijing. So come on Mike, how has it been?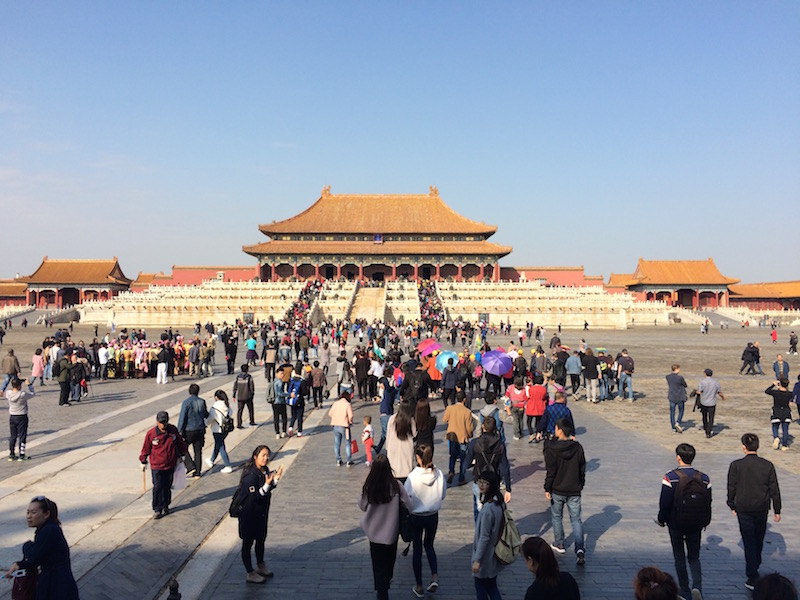 Where are you teaching and what's your school like? What made you choose that location/school?
I am teaching in Beijing, China, at a school called Yew Chung International School (YCIS). I choose this school as I wanted to develop as a teacher. It's a big school group so it has great things that come along with it, like an attractive package and good CPD.
How did you get your job? What was the process like?
I got my job through Teacher Horizons who interviewed me first and then sent an application onto YCIS on my behalf. I was quickly notified by Teacher Horizons that I would be contacted for an interview and went from there. It was quite an exciting process and felt relatively easy.
Another happy teacher, Julia Clegg, has taught in Qingdao; read her story.

What is the city like? Is there an active expat scene? What do you do in your free time?
The city is huge and buzzing! I've never experienced anything like it. It wasn't like this was my first position abroad but I was in awe when I arrived in Beijing. Nothing really prepares you for the sheer size of the city, with millions of people and so much to do.
Which tourist sites or must-visit places are nearby?
Some of the tourist sites I have seen so far are The Great Wall, which is immense and so breathtaking, and The Forbidden City, which is also a great tourist area full of tradition and culture. There are lovely parks dotted around the city too, which are extremely nice to walk around on a sunny day.
What is the climate like? Is there any extreme weather? If so, how do you deal with it?
When I first arrived in Beijing in August it was boiling and very humid. But not uncomfortable somehow. It started to cool down a little bit towards the end of October.
What's the cost of living like? Are you able to save money?
The cost of living is relatively low. You can go to local markets and buy groceries quite cheaply. Also, local markets are full of great stuff and can be cheap depending on your bartering skills.

What is the food like? Is international food available? Have you tried any unusual local dishes?
The local food is great! The best and most famous Chinese I have had is the Peking Duck. Delicious! Basically duck wraps, but the best I've ever had.
How is the culture different from your home culture? Have you experienced any culture shock?
I wouldn't say I have experienced much culture shock as I came directly from Mongolia to Beijing and not from the UK. The biggest shock for me was how big and busy the city was rather than the actual culture.
Another of our teachers Helen Weir has written a blog about learning Mandarin, read it here.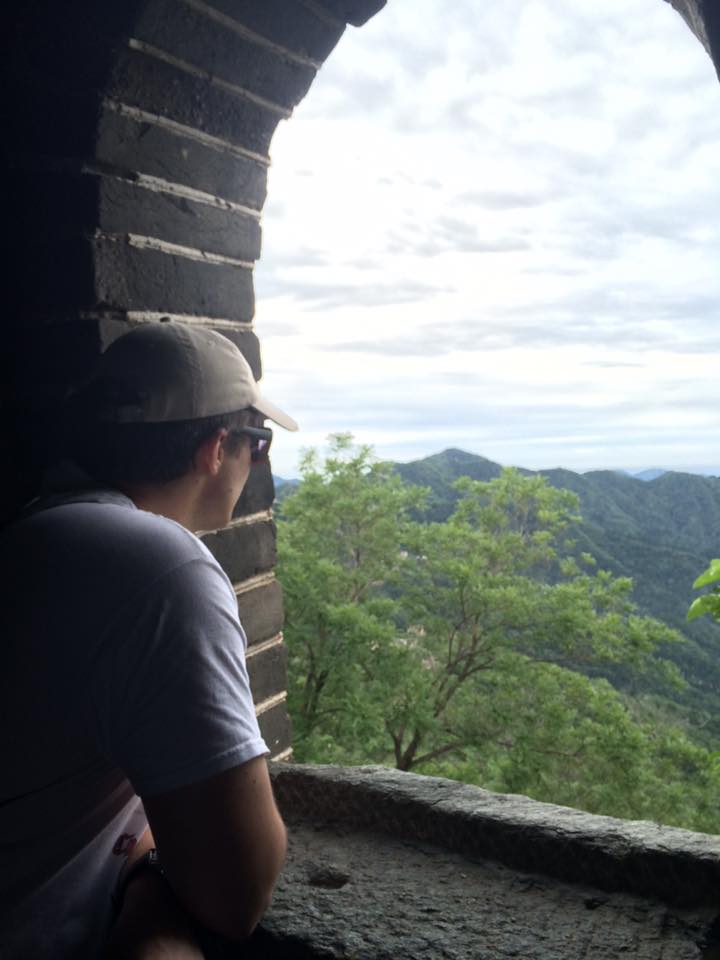 What's the best thing about living and teaching in your chosen city? What have been your highlights so far?
One of the best things about Beijing is that it is an efficient city. You can get to where you want to go by bus or subway with minimal fuss and cost. Also if you are feeling lazy and don't want to cook or go out to eat, you can have meals delivered to your door. We all know teachers have long days and weeks working very hard, so sometimes it's great just to go home, order some food on your phone and wait for that knock on the door! My highlights definitely include the trip to The Great Wall. It was incredible!
Are there any drawbacks? What kind of person would not be suited to this location?
Teaching abroad is a big adventure, so I would say you need to be adventurous. It might be months before you get to go home so you need to be the kind of person who is open and willing to live in a country with a completely different culture. You need to be a person who is comfortable stepping out of their comfort zone; being flexible is very important. Finally, you need to be able to laugh at things that do not always go right!
What advice would you give to someone who was thinking of coming to live and work in your current location?
Go for it. You only live once! Have an open mind, be patient and have fun.
Yew Chung Education Foundation is one of our biggest school groups in China. To find out about others, sign up here and have a look at our schools in China. To find out more general information about international schools in China, read a blog written by our very own, Alexis Toye.

a primary teacher in his third year teaching internationally. He is currently teaching a Year 6 class in Beijing, and was in Mongolia before that.